Can You Afford to Pay for College?
Have you saved enough to pay for college? If yes, I applaud you. If not, maybe you're just like me, hoping to find scholarships to help offset the cost and future debt for your kiddo. Paying for college is no small feat. Read on to find out where you can find money!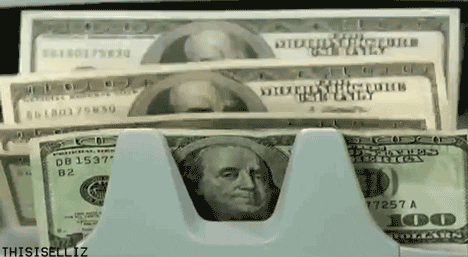 I hear many of stories of how people pay for 100% of college with grants and scholarships. I am in the midst of trying to figure out this process with my sons who are currently in college.
Paying for college is ridiculously expensive. For the amount it costs today, I could have gone to college 5 times over. It really isn't fair to our kids but, unfortunately, it is the reality.
Our Story
So, here's our story. My husband and I have some money saved to pay for college, but we are hoping we have enough for all three of our boys. We pay for tuition, and the boys are responsible for the rest. (We spent years paying off my husbands schooling, so this limited the number of years that we have had to save for the boys' college.)
Our oldest two both had part-time jobs. Our middle sone went to community college, and his older brother graduated from a nearby small private college.
We knew that we had to help them try to look for scholarships or we would burn through our savings pretty quickly. We started digging around the internet. Our middle son was an average student, so merit aid would not be an option. My guess is that this is the case for many American families.
Not everyone is cut out for AP classes in high school, and not all kids are skilled at taking standardized tests. So, the game was on, and I'm here to tell you what I've discovered. Hopefully, this will help you and your child!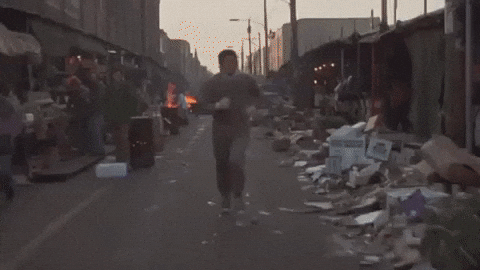 FINDING SCHOLARSHIPS IS HARD, BUT YOU CAN DO IT!
First, let me say that finding scholarships is HARD WORK. It's tedious, so be ready and be patient. There are a lot of scams out there, but there are also a lot of people trying to help by telling their stories of how they've found money.
There are some common threads among "the experts". Since paying for college is such a huge burden, I'm sharing what I've learned here. *This post may contain affiliate links. My full disclosure policy is here.
Pin for later!
GATHER INFORMATION
There's a lot of information out there. Some good and some not so good. The more organized you and your child can be and work TOGETHER– the more success you will have.
I think this is really important. You and your child need to work as a team because the responsibility can't be on them entirely. They are busy with school. Besides, we are smarter than they are, right? Ha!
I do think our kids need to have some "skin" in the game and understand how this all works. So, have that money conversation! Here's my blog post about how that has worked for us so far.
GET ORGANIZED
How to get organized? You need a tracker of course! Simple, but useful. Below is what I am using right now to track the scholarships I find for my boys for which they qualify.
I'm sure by now that you are probably pretty organized after surviving elementary and middle school. But, I would suggest a separate binder/notebook or folder to keep your scholarship information.
Check out my parent toolkit for staying organized all through high school! All of this will help your teen be organized when applying for scholarships, filling out applications, etc. It all helps pay for college!
My friend Monica has put together an amazing scholarship tracker that keeps everything organized. Go to the bottom of the page after you click on the link, and grab one!
FIND SCHOLARSHIPS
You may have heard – the best place to start is LOCAL. Have your student visit their guidance office for local scholarships. Check with your employer, too. If your employer doesn't have a scholarship, ask if they could create one!
Also, research your child's current or future college. Check their financial aid website. Most likely they have scholarships ready for you to apply for now and have other resources/suggestions. My son applied for one at his community college last fall. He didn't receive anything, but you never know until you try!
Here is a post where I break down how we used scholarships, as well as other strategies, to graduate our oldest from college debt-free, and his younger brother out of community college and other trade school hours debt-free as well!
Here are some other places to look:
Chamber of Commerce
Library- they have scholarship books to check out
Local businesses- Call your favorite business and ask or visit their website
Financial Institutions
Local Community groups or clubs (Rotary, Kiwanis, church)
Alumni Associations
Educational Organizations
Civic Organizations
Here is a great place to find scholarships for your student🙂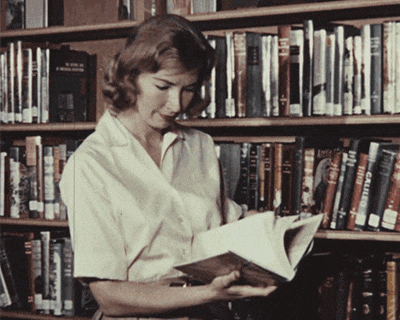 WEBSITES I USE
How 2 Win Scholarships
Monica Matthews is a former teacher and a stay-at-home mom of three boys. She's a mom who worked with her son to earn enough scholarships to attend college for free. She has parent, as well as student guides which are extremely useful and worth the $27.00. I've signed up for her newsletters and she'll let you know when to apply for scholarships. She always has up to date information on her blog. Here is the link to her scholarship tracker which we use and love!
The Scholarship System– Jocelyn Pearson. She has a free webinar you can register for here. She paid for 100% of her college expenses through scholarships. Jocelyn has definitely done her homework and has created a 2018-2019 Scholarship Guide. I liked her webinar. Very honest and tells it like it is. I took her course, and it has been really helpful over the years since my oldest son started college.
JLV Counseling– Jessica has 10 years experience as an admissions officer. Her website has information on scholarships, college essays, test prep and has a newsletter you can subscribe to. I like how her site is easy to navigate.
SEARCH ENGINES

Scholly.com–
"Scholly was created by Christopher Gray who won $1.3 million in scholarships through hard work, grit and determination. Realizing how broken and time consuming this process was, he and his team created Scholly to make things a lot easier for you.
Whether you prefer the mobile or web app, Scholly helps you fill out 8 simple parameters, and then our comprehensive and constantly curated scholarship database delivers a verified and personalized list of scholarships. Our platform also gives you access to management tools and scholarship essay resources to help you manage deadlines, track progress and win the money you deserve." There is a monthly fee.
Scholarship Owl
"Scholarship Owls is an innovative platform designed to dramatically speed up your scholarship application time. All you have to do is fill out one application, and they will do the rest. They will match you with the award opportunities that best match your personality, grades, lifestyle, and more. Once you've narrowed down your options, they will take the information from your initial application and put it into the appropriate places on the scholarships of your choice."

TUN
TUN stands for The University Network. It is a fairly new website. What I like about their scholarship tool is that you can search by GPA, scholarships to apply to by month, state, student interest and what year your student is in school. They also have information on student jobs, a textbook save engine, career advice etc.
MORE SEARCH ENGINES
College Board Scholarship Search
"Use this tool to find scholarships, other financial aid, and internships from more than 2,200 programs, totaling nearly $6 billion. Scholarship information is based on the College Board's Annual Survey of Financial Aid Programs. Not only does it help you search for scholarships, but also provides loan information, calculators, and information for high school students and the college application process."
FinAid Scholarship Search
"FinAid was created by Mark Kantrowitz, a noted financial aid and college planning author. Mark was also publisher of FastWeb, the largest and most popular free scholarship matching service. Previously, he was a research scientist at Just Research, the US software laboratory for Justsystem Corporation of Japan. Mark has earned the praise of numerous college administrators, journalists and students and families for his dedicated work on the FinAid site; also, not surprisingly, he managed to fund his own schooling without spending a single cent of his parents' money."
Scholarships.com
"U.S. Department of Labor Search more than 7,500 scholarships, fellowships, grants, and other financial aid award opportunities. You can: Look through the whole list of scholarships arranged in order of closest deadline, you can narrow your list with "Search by keyword." or enter a keyword about the type of award you're looking for and use the filters to see only awards for certain award types, locations, level of study, and more."
I highly recommend, as do "experts", the Ultimate Scholarship Book 2023. I am going through this now and found quite a few in about 20 minutes. What I like about this book is that it is broken down by state, interest and there's a huge section of just "general".
I flagged them with post-it notes and added to our scholarship tracker. I write down the name of the scholarship, when they are due, and the amount my sons could earn. Yes, this is a lot of work, but free money works for me!
Have you read my book? Here is the blog post I wrote to go along with it. It includes lots of freebies to print out and use with your teen! There are things that your teen can do to help pay for college, or at least make it easier to get money via scholarships etc…
GOOD LUCK AS YOU FIND MONEY TO PAY FOR COLLEGE!
If you managed to read all of this, you can see that working with your teen and/or college student is all about teamwork. Come up with a schedule of when you both can work on finding scholarships, applying and completing applications. In the beginning, it feels awkward, but once you go through the process a couple of times, it becomes "old hat" and exciting to wait for the results.
So, let me know how it goes! Comment below. I'd love to hear your success stories and of course, please let me know if you have any questions. I'd be happy to help!
Every little bit helps when you are trying to pay for college! I will keep you posted on how my boys and I do with our own search.
FYI:
It is recommended that you get a power of attorney for the state that your teen goes to college in, as well as the state of permanent residence. Here is more info about each state's requirements.
Grab both the health and financial power of attorney legal documents. We used them and printed these out for our two oldest boys while they were in college. It took less than 15 minutes to fill in the blanks, and print out!
I have heard horror stories about parents not being able to make medical decisions for their kids because this was not in place, so please do this for your peace of mind. *The cost of these forms is so much less than going to an attorney, which I checked into before doing this. And, talk about EASY!
Related posts:
27 Ways to Prepare for College
Our 2 1/2 Rules for Raising Teens
5 Ways to Improve Communication With Your Teen
7 Things to Know If You Love a Teenager
6 Books You Should Read If You Are Parenting Teens!
Looking for a Gift Guide for Different Occasions With Your Teen?
Best Year Round Posts for Parenting Teens and Tweens: 50+ Titles
I would love to stay in touch!
Visit my Facebook page, and follow me on Pinterest and YouTube! I look forward to seeing you again! And, finally, if you feel like this post was helpful, please share it on your favorite social media platform! Thank you so much!❤️
Pin for Later!