Guess what? We are living in the day of weird circumstances, and we need to be prepared. Our teens need to be prepared. Is your teen going back to college? What if campus suddenly closes down again? What if there is a family emergency that your teen needs to leave for on a minute's notice?
Colleges are preparing for the return of students, for whatever that may look like. Is your teen preparing to head back to college? Is your teen headed for the first time?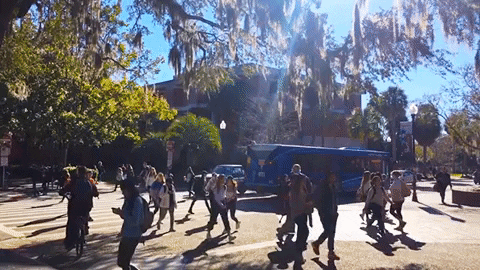 We need to help our teens to prepare for any type of circumstance so that in the moment of an emergency, they won't need to think about it. Here are tips for packing an emergency road trip kit. These tips are good for us to remember as well!
Do you have a new driver? Here is a post for that.
*This post may contain affiliate links. My full disclosure policy is here.
Pin for later!
Emergency road trip kit -a bag to pack in
This set of 4 mesh bags. These will need to be filled with all of your teens favorite personal items. When purchasing things for this next school year, whether it will be a dorm room or apartment, go ahead and purchase some travel size items for this bag. Don't forget a brush, and toothbrush with toothpaste. And, make sure your girls don't forget some personal hygiene items.
Packing cubes will provide a little bit more room. Maybe use these for a quick change of clothes, dividing by category.
If you would rather purchase a kit that is already prepared, here are some really great ones!
Emergency road trip kit -general supplies
Car phone charger -Be sure to remind your teen to always keep their phone charged.
Flashlight, and they need to be sure to regularly change out the batteries!
First aid kit to leave in the car!
Kitty littler because if your teen gets stuck then this can be poured down for traction. Road salt or sand will work as well.
Duct tape is always a great thing to have around. You never know when it might come in handy.
Here is a handy road distress kit to throw into the trunk -just in case!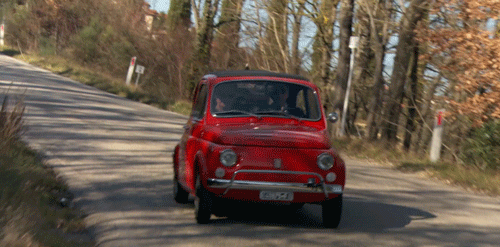 Emergency road trip kit -medications and/or medical supplies
Please remind your student to keep their meds locked up in some sort of a safe. We found out the hard way that this type of theft is very common on college campuses. Here are other size safes for this type of situation.
Remember to remind your teen to have a few over-the-counter drug items in their car as well, such as Advil for a headache that will come with stress.
Here is a pack that is already prepared for you! All the details already thought out for you!
Weekly medicine organizer which can be used all the time anyway.
Here is a pouch for all kinds of medicine.
Emergency road trip kit -cleanliness items
Wet wipes are really hard to come by, but a travel size would be great.
Antibacterial hand wipes are a must. If you cannot find any, here is a recipe for making your own.
Liquid hand soap can be put into a smaller bottle for travel. This is great if your teen needs to stop and remembers to take it in in case there is nothing in soap dispenser!
Spray disinfectant for quick cleaning after visiting a gas station or wherever.
Emergency road trip kit -Covid supplies
Face masks -Sign of the times we live in, but having a pack of these in the car is something we all ought to be doing now, especially if traveling.
Disposable gloves -Another item to have in your car for pumping gas, exchanging money or even going in to use a restroom on a road trip.
Anti Touch, No-Touch Door Opener -This thing is a stylus, hands-free button-pusher, cool little gadget! We should all be carrying this in our wallets. This is one of the most multifunctional tools that I have seen.
Emergency road trip kit -food for the road
Have a few snacks on hand, just in case. Even just one or two in one of the above bags is a great head start for a quick trip.
Trail or nut mixes are great for travel.
Frooze balls, these are yummy.
Emergency road trip kit -money or gift cards
This is super important. They should put some cash in small bills, 20s or less in their safe to grab on the run. Also, if they have a credit card, they need to be sure to have that with their driver's license. Having a few gift cards would be great if they need to stop for food or gas anywhere!
The Amazon Rewards card is great because you win when they spend. Having a credit card will be peace of mind for you if they do end up on the road. Our oldest got his first credit card his junior year of college. I think that this depends on the teen and their responsibility level.
Fast food gift cards are a great idea!
Winter emergency road trip kit
Remind your teens that even if they don't wear a coat, they should have one in the car for a road trip in case something happens. Same with boots and possibly a heavy sweater, especially if they are going to be traveling through cold weather states.
In cold weather, they should keep at least half a tank of gas at all times. Before a longer trip, your teen should have their car serviced or at least have a trip check. Remind them a couple of weeks before a trip to make an appointment to get their car taken care of by a mechanic.
Jumper cables -These are actually good at any time, but for sure in the cold weather.
Ice scraper -Just put this under the seat until cold weather hits. I like this one a lot!
Reflective triangles -Again, these are good to have at any time, but especially if something happens on the road.
Emergency blanket or a heavy travel blanket for the road to keep warm, just in case.
Snow shovel -I like this one, it's a 3-in-1. it's collapsible and has a couple of attachments.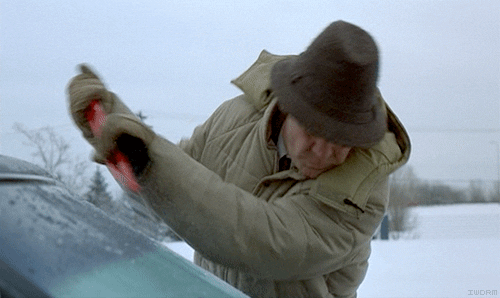 Some things to think about at any time -road trip prep
Help your teen to learn to know where the nearest exit is no matter where they are. Movie theater, mall, restaurant etc. If Covid has taught us anything, it's that you can take nothing for granted. Our kids and teens need to be able to think on their feet.
When we notice out loud things like seeing where exit signs are, keeping track of directions on the way to a new place or even reminding them that they really shouldn't open a door to strangers-even now that they are older, we are helping our teens to be more prepared for emergency situations.
I am not saying that we need to become doomsday preppers, but helping our teens to be ready for anything will reduce their stress in the event of an emergency.
Be sure that your teen knows to have their car regularly maintained. Another thing that we have told our teens is to always have at least half a tank of gas these days, just to be sure they can get out of town at the very least.
Here are GPS trackers for your loved ones in case of an emergency or a stolen car…
"Through readiness and discipline, we are the masters of our fate." -Bill Paxton
I hope that this emergency road trip kit is not necessary, but I hope that your teen takes one as they head back to school!
Related posts:
What Your Freshman Will Definitely Need in Their Dorm Room
15 Ways to Keep Your Child Safe at College
Is Your Teen Headed Back to College? Tips for Success
15 Ways Parents Can Help a Stressed Out Teen
Best Year Round Posts for Parenting Teens and Tweens: 50+ Titles!
I would love to stay in touch!
Make sure to visit my Facebook page, and follow me on Pinterest and YouTube where I share lots of helpful info for parents of tweens and teens! And, finally, if you feel like this post was helpful, please share it on your favorite social media platform! Thank you so much!❤️
Pin for later!