"Advent calendars that teens will love" has been so much fun to write.
I was wanting to write a new holiday post, and I realized how many fun advent calendars there are available! I decided that this would be a fun post, and my boys and a couple of their girlfriends helped me to find advent calendars that teens will love.😀🎄
My boys still love the velcro advent calendar that we have and when they are all around they still do rock, paper, scissors to put on the next figure. 
Officially, Advent is the period of four Sundays and weeks before Christmas (or sometimes from the 1st December to Christmas Day!). Advent means "coming" in Latin, This is the coming of Jesus into the world. Christians use the four Sundays and weeks of Advent to prepare and remember the real meaning of Christmas. *This post may contain affiliate links. This means, at no additional cost to you, I will earn a small commission if you click the link and make a purchase. My full disclosure policy is here.
I like to think of it as anticipation for a special event! There are now advent calendars for having a baby, for Hannukah, and even for your dog! And, I could not help but add this Covid Advent calendar -seriously???!!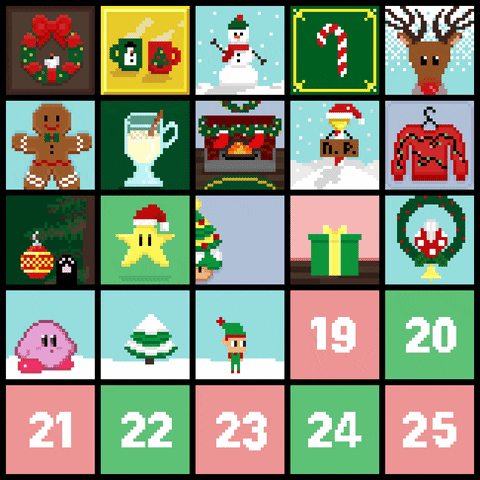 AND, my friend Monica over at How2WinScholarships.com has put together an advent scholarship activity! This is a fun way to get your teens motivated to apply for some of those pesky scholarships that are so helpful when paying for college!
There are so many different kinds, take a peek at the 25+ advent calendars below! Each calendar has its own theme for so many different interests… and, don't forget to order soon since most of them are 24 day calendars starting December 1.
Pin for later!
This is the advent calendar that my kids grew up with, so I had to include it on this list. Even though it's for younger kids, my boys still put it up, and add a character each day, and I love it!
Here we go with advent calendars that teens will love!
Does your teen love Harry Potter? This is a great advent calendar…
Have a horse lover? 
Here's another Funko advent calendar…
Do you have a lover of all things unicorn?
Have a brainiac? A lover of puzzles?
Do you know someone who loves charm bracelets?
Want a do-it-yourself version?
What about someone who loves OPI nail polish??
Slime anyone?

Here's another brain teaser advent calendar…
Minecraft lover?
What about Star Wars AND chocolate?!
Have a new driver? Or someone who loves squishies and/or keychains?
Another Christmas charm bracelet…
Love Haribo candy?
Know someone who loves Pokemon?
Know someone who loves magnets?
Know someone who loves baths?
Here's another 12 day advent calendar for socks from The Office.
Here is another DIY advent calendar -super cute wooden tree!
Know a comic book lover?
Know someone who needs more ornaments for their tree?
Another DIY Advent calendar -this one hangs on your wall!
My son would love this one! He collects hot sauces from all over!
This might be my favorite one yet!
Here's one for the guys!
I have seen it all! This one is for crossword lovers!

I hope that this gives you great ideas to find an advent calendar that teens will love!
Here are some related posts: Great Games Your Teen Will Love!, Gift Guide for Teen Guys, Gift Guide for Teen Girls, Stocking Stuffers for Teens, and Budget Friendly Ideas for the Holidays.

I would love to stay in touch!
Make sure you subscribe to my Parenting High Schoolers newsletter for more articles about surviving and thriving with teenagers. Simply enter your information below and you will be all set! You can also like my Facebook page, and follow me on Pinterest and YouTube 
I look forward to seeing you again!
Pin for later!