Here are some things I'm learning and loving in the month of September. Here are a few things that I am learning and loving in my life right now. This includes recipes, books, movies and gadgets, etc. Here are some ideas for smart parents in September.
Let me know what you think! *This post may contain affiliate links. My full disclosure policy is here.
Pin for Later!
Smart Parents In September Are Learning:
Angel Shots– have you heard of these? A bar owner has figured out a way to help women who need it while they are there in the bar. If a date has gone bad or a woman feels threatened or whatever… There's a sign up in the women's bathroom telling what to order for each particular situation. I hope that this catches on everywhere!
I just read about this amazing plant! It produces "one of the world's great natural insecticides, that as well as being totally harmless to plants, humans, and animals, supports the livelihoods of hundreds of thousands of rural Kenyans who supply much of the world's pyrethrum, the principle chemical in the flower." Read more here!
Have you read the post about the Best Books to Teach Your Kids About Social Justice? These are books range from picture books all the way to books for adults.
Do you have a pet that pees in your house? Ugggh! But, I just learned about this awesome product that my girlfriend swears by!! I ordered a bottle, and it is awesome! With our puppy, this has been a lifesaver! Grab it here!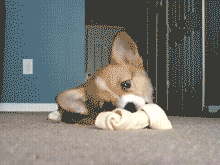 Smart Parents In September Are Loving:
Books That I Have Recently Read
Non-fiction
**A post about 7 awesome books for parenting teens are is here!
5 Second Rule by Mel Robbins
This book has made the biggest difference in my life over this summer. I read it back in June, and I have used the countdown ever since! It is really the simplest concept, and I'm so glad that I read it. Sometimes you just don't want to get out of bed, or clean a certain mess, or even go to the grocery store-I don't mind the shopping, but hate the putting away after. Anyone else have this problem?
Read this book, you will get so much done! There is a journal that goes along with it, that I really want to order!
Fiction:
The Mother-in-Law by Hepworth
This one was full of twists and turns. Not everyone turns out to be who you thought!
From the moment Lucy met her husband's mother, she knew she wasn't the wife Diana had envisioned for her perfect son. Exquisitely polite, friendly, and always generous, Diana nonetheless kept Lucy at arm's length despite her desperate attempts to win her over. And as a pillar in the community, an advocate for female refugees, and a woman happily married for decades, no one had a bad word to say about Diana…except Lucy.
That was five years ago.
Now, Diana is dead, a suicide note found near her body claiming that she longer wanted to live because of the cancer wreaking havoc inside her body.
But the autopsy finds no cancer.
A Place For Us by Mirza
This book made me laugh and cry. We are all alike in so many ways, no matter our culture, religion or family background…
As an Indian wedding gathers a family back together, parents Rafiq and Layla must reckon with the choices their children have made. There is Hadia: their headstrong, eldest daughter, whose marriage is a match of love and not tradition. Huda, the middle child, determined to follow in her sister's footsteps. And lastly, their estranged son, Amar, who returns to the family fold for the first time in three years to take his place as brother of the bride. What secrets and betrayals have caused this close-knit family to fracture? Can Amar find his way back to the people who know and love him best?
A Place for Us takes us back to the beginning of this family's life: from the bonds that bring them together, to the differences that pull them apart. All the joy and struggle of family life is here, from Rafiq and Layla's own arrival in America from India, to the years in which their children—each in their own way—tread between two cultures, seeking to find their place in the world, as well as a path home.
The Forest of Vanishing Stars by Harmel
I don't love the blurb below because the book is so much more than a WW2 story… I loved this book!
After being stolen from her wealthy German parents and raised in the unforgiving wilderness of eastern Europe, a young woman finds herself alone in 1941 after her kidnapper dies. Her solitary existence is interrupted, however, when she happens upon a group of Jews fleeing the Nazi terror.
Stunned to learn what's happening in the outside world, she vows to teach the group all she can about surviving in the forest—and in turn, they teach her some surprising lessons about opening her heart after years of isolation. But when she is betrayed and escapes into a German-occupied village, her past and present come together in a shocking collision that could change everything.
Show
We all love this show! This is another docu-series, which we have enjoyed over this past summer. The show follows four doctors throughout their days in their jobs. The two men are neurosurgeons, and the two women are and ER doc and a fourth year resident specializing in OB-GYN.
All four of these doctors are such good people. As the show progresses, you get to know each of the doctors and their staff, and even a few of their patients that are repeat visitors. There is very little gore, you never see babies being born, just the babies. You do see a little bit of some brains, but they are all so passionate about what they are seeing, that it is interesting. If you do get a little squeamish, just know that each of these few scenes only last about a minute at the most. Here is a link to the series trailer…
Movie
This movie is so interesting. Winston Churchill was such a force of nature. He affected so much of our history. This movie brings it all to life, and you really get to know him as a man. If you live in central Missouri, don't miss out on the amazing museum in Fulton! It's on the campus of Westminster College. Churchill once spoke there-he gave his famous Iron Curtain speech, and the museum is fabulous! There's even part of the Berlin Wall on display as well.
Gadget
Learner Driver Magnet for car (3 Pack)
These are great for when you have a learning driver in your house. The 3-pack is great, one for each of your cars and maybe grandma's car, too!

Product:
Do you have a pet that pees in your house? Ugggh! But, I just learned about this awesome product that my girlfriend swears by!! I ordered a bottle, and it is awesome! With our puppy, this has been a lifesaver! Grab it here!
Food/Supplement:
Sea Moss: Ever since visiting Ireland, and reading about the health benefits of sea moss, I wanted to share these gummies. It is often called Irish sea moss, but can be harvested a few other places.
Scholarships for September:
Award: Two winners at $1000
Deadline: September 1, annually
Eligibility:
Be seeking a degree in business, management, communications, marketing or related field.
Have a minimum 3.5 GPA
Include full name, .edu email address, and phone number in the essay document.
How to Apply:
Submit a 1,500-2,000 word essay entitled "BELDON®

Scholarship."
Award: $1000
Deadline: September 15 (also January 5)
Eligibility:
• Must be enrolled at either a community college or university.
How to apply:
Must submit and essay 300+ words, also include a copy of your resume, including your current GPA as well as what university or community college you are attending. Topic is "What is one traumatic experience you experienced in your life, and how did you overcome it?"
This one is a little different. First off, you have to read one of her books. The 3 choices are: Anthem, The Fountainhead or Atlas Shrugged. Each book has a different age category and different amount that you can win. This one would take some time beginning with reading the book. Get some feedback on your essay. The least amount for an award is $2000, so this one is a great choice if you are a great writer.
Then, write an essay about the book you chose. Awards up to $10,ooo. Also, there are lots of FAQs on the website, so go there for more information!
Essays due April 27 for Anthem and The Fountainhead.
Atlas Shrugged essay due September 26.
Timely Term to Know:
Articulation Agreement: An agreement between two-year and four-year colleges that makes it easier to transfer credits between them. It spells out which courses count for degree credit and the grades you need to earn to get credit.
Quote
"Autumn seemed to arrive suddenly that year. The morning of the first September was crisp and golden as an apple." – JK Rowling / Harry Potter and the Deathly Hallows. (Which season is your favorite? I love fall!)
Holidays
Read a Book Day (6), Labor Day (first Monday in September), Sewing Machine Day (10), 911 Remembrance Day (11), Constitution Day (17), National Pepperoni Pizza Day (20), National Hunting and Fishing Day (third Saturday in September)
Hope these wins will help you all, so share this with any smart parents in September that you know! If you have something that is working for you, please let me know so that I can share–it takes a village.
Posts that are timely
Quick Tips for Applying to Colleges
Best List of Conversations to Help Your Teen Through High School
49 Movies to Watch With Your Teens for Halloween, Thanksgiving, and Christmas
I would love to stay in touch!
Visit my Facebook page, and follow me on Pinterest and YouTube! I look forward to seeing you again! And, finally, if you feel like this post was helpful, please share it on your favorite social media platform! Thank you so much!❤️
Pin for later!