How do I apply for college? There are so many ways you can help your teen!
This post covers how to make this process easier for your teen, starting the summer before their senior year. There are many things to keep track of, so get organized! Check out this post which will help your and your teen stay organized throughout high school. So, when your teen asks, "How do I apply to college?" and you haven't been doing all of these things, it's not too late to start!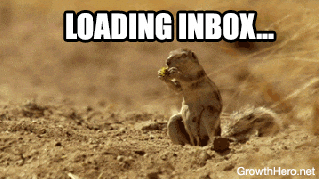 Schools are sending information to prospective students via email and snail mail. It is such fun for your teen to receive all of these! Now, it's time to begin the process of applying to colleges. *This post may contain affiliate links. My full disclosure policy is here.
There is even more great information below the video about applying to college!
Pin for later!
Throw away any unwanted information!
Have your teen throw away any packets from schools that they are not interested in. This will eliminate over half of what they receive. Your student needs to use both the trash can and their email trash. Tell them to stay on top of this because the stack will grow, and their inbox will get to be overwhelming!
This is one job that you can help with. I would go into my sons' email inboxes (with their permission) and delete any that my they knew were too far away or too expensive or too whatever…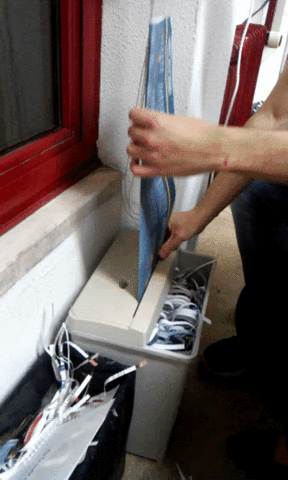 FYI–I have written a book with all of this information in it plus lots more! Check it out!
And, here is the blog post that goes in conjunction with the book. Many of these discussions that I write about in my book address the very things that your teen will need to know when thinking about "How do I apply to college?"
When Do I Apply for College?
The actual process of college application is in the fall. That is when application due dates typically begin. Each college will be different. Most will accept your teen all the way until school starts the next fall based on the number of applicants.
Just beware that financial aid is rewarded first come, first serve. The later that your child applies, the less chance of monies. They will also run the risk of the freshman class filling up, and being waitlisted.
And, be sure to fill out the FAFSA –here are all the reason why!
College planning can be easier with help
There are a variety of college counseling sites that will help you!
Here are a few choices. This would have been so helpful for us with our older two boys. I will definitely be shopping these options with our third when it's time for college applications!
College Ready Plan has many options of things to choose from from the complete package of getting a debt-free degree -this includes so much guidance! There are also essay writing packages, and so much more. If you have a student from middle school age up to junior year, contact Shellee for a complimentary 30 minute session to talk!
Loren Kelly Coaching provides college and career coaching for teens and their parents. She has an amazing program. She also provides resume writing services as well. Book a free first session with Loren!
College Prep Genius has many helpful products. Here is a College Roadmap for success. And, here is an ebook about Insider Secrets to College Entrance Exams.
Prioritize By Due Dates
Some college application due dates will be immediate, others not for awhile. There may be an early decision date which is binding, others have early decision which is non-binding. Others will have rolling decision dates, which means that your child may have more time.
Have your child look on each college's website. What is the tuition package? What sorts of scholarships are available? Is there a tiered fee structure? Where does your student fall in all of that?
This might help to eliminate more schools. Talk about a college budget, and learn the truths about student loan debt.
One more thing to look at as far as applications go, is whether or not the college charges an application fee. These can add up, so be sure that if you spend that money, it is really a place that they can see themselves going to for the next four years.
Fill out the FAFSA.
The FAFSA due date is October 1. Do not wait until the first to fill it out! It can take awhile to get it filled in, double-checked and completed! Read about what the FAFSA and what it actually is here. (If you are able to link through the IRS, the time will be greatly shortened.)
Have your child register for the ACT and/or SAT again, if those scores are something which they are wanting to improve upon. They can still apply for colleges, and can just update the score for the college either yourselves or via the test center.
They can even take these tests after being accepted, just be sure that they update the college with any improvement to their score! (It might make a difference to the financial aid package that they might receive.) Here is another post all about the FAFSA.
Ways that ACT and SAT are scored
Some schools ask for the ACT composite score. This is the score of each subtest which is then divided by the number of subtests. The composite score and each test score (English, mathematics, reading, science) ranges from 1 (low) to 36 (high), and is the average of the four test scores, rounded to the nearest whole number. Fractions less than one-half are rounded down; fractions one-half or more are rounded up.
Another ACT score that a school may ask for is the superscore. This is made up of the best sub-scores regardless of test date. Be sure to send in all test scores for consideration. This creates a new superscore using only the highest numbers. Not all schools will ask for either of these, but look out for these options.
Here is a great resource for SAT test prep. And, here is a great resource for ACT test prep.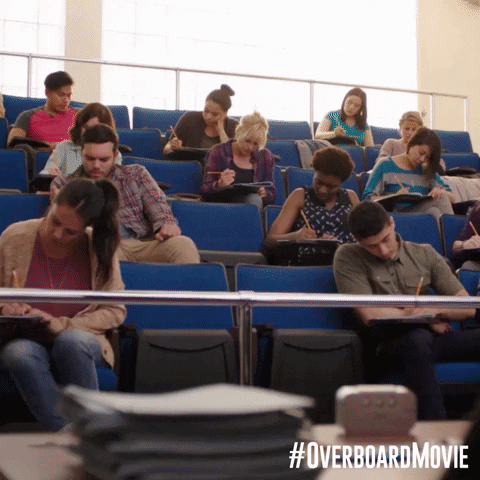 Visit college campuses if possible!
One of the best ways to know if a school might be a good fit is to visit the campus. The best time to go is during the school year so that your teen can get a true feeling of what life is like during a school day. Here is a guide to planning the visit!
Go anytime during their early high school years if possible. This is a great list of questions to ask whether you are in person for the visit, or contacting the campus after looking online!
A lot of people wait until junior year, which is fine, but by then most teens are super busy. If you can take them for a visit during their freshman or sophomore year, it gives them time to think about things. Your teen can start to make decisions and eliminate some of their choices earlier.
Visit a variety of colleges if possible!
Visit small and large schools. Visit state schools and private. Visit one that is a little further away than is comfortable to them. Visit the school that is in their hometown because it's different to actually experience it, than to just think they know about it.
Try to visit one college from each of these categories to give your child a good variety to choose from. They won't know until they try what might be a good fit! Plus, it's fun to see all their different choices.
College Essays
Essays can be tweaked for each situation as needed. One essay that your teen needs to write is, "What are your plans for the future?" Most schools want to know this information in some form or another. It is a good way for your child to actually think about this, and get their thoughts in order.
Tell them when filling out applications and writing essays that they need to be honest and thoughtful. There will be questions that will cause them to really think, and there will be others that seem ridiculous. Most questions are asked for a certain reason, so your child should think and answer carefully.
Monica Matthews from How2winscholarships has a great guide for writing essays and preparing awesome scholarship packages. Check it out here!
Get Letters of Recommendation
This is a step that should not be ignored. Go to teachers that have been supportive. Tell your child to really foster good relationships with their teachers throughout high school, so that when they ask a teacher for a recommendation, it's not a big surprise! This is a big one for answering that question, "How do I apply to college?"
Update Your Resume
A resume is a great way to put all accomplishments together in one place. This can be emailed to colleges as your teen applies to college. My friend, Loren Kelly, has great tips for updating and maintaining resumes! Check her out here.
Search the College Website
Go back to each college's website. Look carefully through each tab. Search through student life, take a virtual tour of the campus, look at the available clubs and activities.
Google the nearby town to find out information about the size and what is available to do outside of school since it is where they would be living. Again, visit colleges if it is at all possible! Some tips for visiting colleges are here.
FYI:
It is recommended that you get a power of attorney for the state that your teen goes to college in, as well as the state of permanent residence. Here is more info about each state's requirements.
Grab both the health and financial power of attorney legal documents. We used them and printed these out for our two oldest boys while they were in college. It took less than 15 minutes to fill in the blanks, and print out!
I have heard horror stories about parents not being able to make medical decisions for their kids because this was not in place, so please do this for your peace of mind. *The cost of these forms is so much less than going to an attorney, which I checked into before doing this. And, talk about EASY!
I hope that this answered your teen's question, "How do I apply to college?"
Your child should do everything that that they can to inform themselves about each college as a possibility. This way, when it comes time to really decide where they will end up, they can make an informed decision with all the pertinent facts. This way, when they ask, "How do I apply for college?", they now know some facts to start this process.
Books that will help in this process
How To Write a Winning Scholarship Essay
How To Prepare a Standout College Application
Related posts:
How To Plan A College Budget With Your Teen
You Have An 18 Year Old: Be Aware Of These Little-Known Facts
27 Great Books For A Young Adult to Read For Success
29 Ways to Prepare For College
What Will My Teen Really Need in the Dorm?
Best Year Round Posts for Parenting Teens and Tweens: 50+ Titles!
Survival Kit for Parents With Teens in High School
The Truth About Student Loan Debt
I would love to stay in touch!
Make sure to visit my Facebook page, and follow me on Pinterest and YouTube where I share lots of helpful info for parents of tweens and teens! And, finally, if you feel like this post was helpful, please share it on your favorite social media platform! Thank you so much!❤️
Pin for later!