Here are the best year round posts for parenting teens and tweens!
Here are the best year round posts for parenting teens. There are holiday and birthday gift guides. New driver. Graduation. I also included posts that are helpful for different times of the year.
Raising teens can be a challenge. I am here to make gift giving easier. If there is one thing that I know, it is that with the expense of raising kids, we want the money we spend on them to make sense. To be the best choices for out kids. To not be a waste.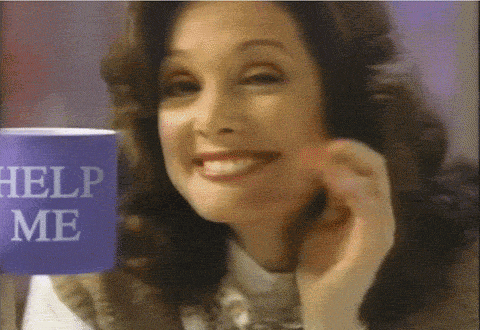 That's where I come in. I have spoken to parents about what their teens have liked and what has not gone over well. I have researched and have found answers to the issues that we all face as parents of teens.
This is all with the goal to help YOU with timely help by month that will make YOUR parenting journey easier. Let's travel this road together and help each other along the way!
*This post may contain affiliate links. My full disclosure policy is here.
Pin for later!
Best posts for parenting teens and tweens…
January
How To Plan a Budget for College Next Year
15+ Best Gift Guides for Teens for Events Year-Round
February
25+ Movies for Valentine's Day All About Love!
March
How will we pay for college next fall?
April
Gifts for a Teen's Easter Basket
May
Don't Lose Your Cool With Your Teen (for the summer)
June
First Kitchen Essentials for an Apartment (start looking now to have it all by the end of summer)
The Truth About Student Loan Debt
July
Backpack Essentials for College and High School  (get organized now for the upcoming school year)
Essential Tech Your Teen Needs for College
August
High School Survival Kit for Parents
What Will My Teen Need in the Dorm?
September
Good Study Habits Equals Good Grades
Advent Calendars for the Holidays (order now to have for December 1)
Tips for Making a Great College Care Package
October
Best Movies for Teens for Halloween, Thanksgiving, and Christmas
Timely Tips for Parents in October
November
Advent Calendars for the Holidays -order now to be there before December 1
Timely Tips for Parents in November
11 Ways to Bond Over The Holidays With Teens
December
25 Days For a Teenage Christmas
Help Your Teen Prepare for Finals
General Parenting Posts
Your Teen is Turning 18, What You Need To Know!
Stressed Out Teen? Easy Ways Parents Can Help
Sleep for Teens is So Important
7 Things to Know If You Love a Teen
5 Easy Ways to Improve Communicating With Your Teen
School Related Posts Not Tied to a Date
Good Study Habits Equals Good Grades
How To Help Your Teen Get Scholarships
How To Keep Your Teen Safe At College
Book and Movie Posts
7 Best Books for Parenting Teens
65+ Great Sports Movies To Watch With Your Teen 
Best Social Justice Books for Your Family 
13 Great Books for Teens (and Parents) 
Safety for Teens
Ways to Keep Your Child Safe at College
Travel Safety Ideas for Your Teen
Tips to Help Your Teen With Stress
Other General Topics
How To Say No To Your Teen, You Can Do It
7 Things To Know If You Love A Teenager
Best Workout Equipment for a Dorm Room
These are the best year round posts for parenting teens from my blog.
I have been writing these posts since 2016. They are all updated at least once a year. Let me know if you have a topic that you want me to write about in the future!
I would love to stay in touch!
Visit my Facebook page, and follow me on Pinterest and YouTube! I look forward to seeing you again! And, finally, if you feel like this post was helpful, please share it on your favorite social media platform! Thank you so much!❤️
Pin for later!