Essential tech you need for college
There are many items that your teen will need when they get to college, but a few of the most important items are the tech that will be necessary. This post breaks down the five essential tech items you need for college. Without these items, college is pretty impossible these days! As your freshman heads off to school, there are a few essential tech items they will need FOR SURE! I will break down what these are and why they are so necessary for college in the post below. My sons and their friends helped me come up with these most important five items!
*This post may contain affiliate links. I also participate in other affiliate programs. My full disclosure policy is
here
.
Pin for later!
What are the essential tech you need for college?
Power brick
-Portable chargers are so handy! If your teen can remember to keep this thing charged, then they can keep it in their backpack to carry along with them in class for their laptop, phone or whatever. (
See post about what to carry in a college backpack
)
Headphones
-There are so many options for this. Wired, wireless, earbuds, sound silencer, the list is endless. Make sure that your teen has a set that will work for them. My sons both have wired and earbuds. They use them for different things. Some are really inexpensive and others are really pricey. With a lot of online classes now, the wired might be a good choice besides the earbuds. Here are a couple of choices below.
If my sources had to pick, this was what they felt like was the most important "essential tech items you need for college…"
A laptop
, "… give(s) students the flexibility and freedom they need to work on academic assignments anytime, anywhere,' this is according to the University of Toledo. Even with computer labs on campuses, the likelihood of a desktop computer being available when your student needs one, is iffy. I know that my boys both said that when they would walk past the computer labs at their different campuses, every computer was often occupied.
Check with the college before making this purchase.
Be sure to check with the college before you make a purchase. They may prefer that your teen purchase a particular brand, and always make sure that they take advantage of student deals! Price on laptops can vary by a large amount. The price can be determined by the amount of bells and whistles, the brand and many other variables, so some research will be involved! Here is an
inexpensive choice
. Here is a
medium expensive choice
. And, here is a
more expensive choice
.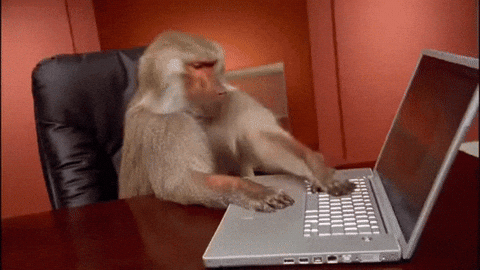 External hard drive
-This will give your student the peace of mind that they can back up any device and know that their information is stored. The model below is good for Mac, PC, PS4, and Xbox. Make sure that your student doesn't leave home without this!
Watch
-This is another one of those things that your teen will have to decide what kind they want. It is always good to have some sort of device to tell time besides a phone. There are
apple
or
other smart watches
. There are
paracord watches
. There are
dressy or professional watches
. There are
basic watches
.
Why only 5 items of essential tech you need for college?
It was really hard to limit this list to five "essential tech you need for college", but I like a list that doesn't overwhelm, so I kept it to five. There are so many more items your teen will need for college, but remember that if they are living in a dorm, the choices that you all make will need to be smart and space-efficient! Be sure to check out my
post about your teen turning 18
, there are some really important things to know legally that you will want to go over with your teen!
Other related posts:
What does your teen need in their college backpack
,
What will my freshman need in their dorm room
,
I would love to stay in touch!
Make sure you subscribe to my
Parenting High Schoolers newsletter
below for a weekly dose of love from me about surviving and thriving with teenagers. Simply enter your information below and you will be all set! You can also like my
Facebook page
, and follow me on
Pinterest
and
YouTube
! I look forward to seeing you again!❤️
Pin for later!