Your teen is an 18 year old! Your parental rights are basically gone.
Do you have a college freshman? A teen who is turning 18? Get ready for things to change in more ways than one. Your parental rights are about gone!
Did you know that you have no rights to their school information like grades, financial aid etc?
Did you know that once your kiddo turns 18, you will not be able to even make them a doctor's appointment or call with an insurance question about your own child?!!!!! Whaaaaaaat?
What happens when you turn 18? I'm here to help…
What do I mean by, "Your rights are basically gone?"
I found this out the hard way when I called to doctor to find out some info about one of my boys' doctor appointments. They wouldn't tell me anything! Keep in mind that this was our pediatrician, who I had known since the morning my oldest was born more than 20 years ago…
In addition to all of the dorm room supplies and school supplies and other miscellaneous stuff, you need to be aware of some really important terms: FERPA, HIPAA, and Selective Service to name a few.
Once your child enters college, and especially after they turn 18, your parental rights will drastically change, as in disappear. Read on to find out what these terms mean, and how you can be prepared for the transition of your teenager to adulthood. *This post may contain affiliate links. My full disclosure policy is here.
There are lots more tips below the video as well as great gift ideas for 18 year olds!?
Coronavirus Update
(In this day of COVID-19, the medical portion of this post is very important to know about. Your child needs to let his medical providers know that he or she gives permission to you for medical treatment. In most cases, the virus has been mild for young adults. However, the doctors are saying, if a case becomes severe, it can happen very rapidly.)
Please read the section below about HIPAA carefully. And, check out this website for more information about making sure that you have the correct documents.
Pin for later!
What you and your 18 year old need to know!
What is FERPA?
FERPA stands for Family Educational Rights and Privacy Act. So, let's say that you suspect that your child has been skipping classes, or you want to make sure that your child didn't drop a class and scoop up that money. You cannot find out from the college unless the FERPA has been signed!
FERPA is the law that protects student educational records. It includes protections for … a child's education records, such as, report cards, transcripts, disciplinary records, contact and family information, and class schedules. Find out what FERPA compliance means, and how you and your teen can work together with this law.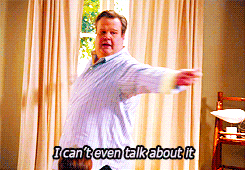 This means that at the age of 18, all rights that you have had as a parent regarding these types of information transfer to your student.
There are exceptions when a school may, but IS NOT REQUIRED to-share this information about the student's educational records. The exceptions include situations where the student's health or safety may be at risk, instances of drugs or alcohol if the student is under the age of 21 and/or if the student is claimed as a dependent for tax purposes.
The point being, that unless your student signs the FERPA when registering for classes or at student orientation or at any time, then you may or MAY NOT be able to see your child's grades, see their financial records at the school or be able to help make decisions regarding their health should a situation occur on campus.
It is a simple form that carries significant weight.
The truth is that your child will not necessarily know what this is!
Unless you basically make your teen sign the FERPA, then you will be out of luck when trying to communicate with the school if you want any real answers. Look for this when your child is uploading all of their info to their college once they are accepted.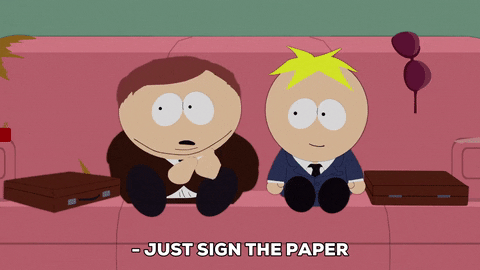 HIPAA
Here's another example of parental loss of power… Your child has gone to the health clinic at their college. You call the clinic to find out more information from them about the diagnosis because your child cannot tell you much since they didn't really listen. No can do. Unless your child has signed the HIPAA and put your name on it!
HIPAA is another governmental term. The Health Information and Portability Accountability Act comes into action when your teen turns 18. Up until this point, you as the parent have signed the HIPAA form at all doctors visits. This includes dental, vision, and insurance information as well as primary care.
Your 18 year old will need to sign this form and list any adults who may be given information regarding their health. If you are not on that list, then you will not be privy to any of that information. (A really good description for an 18 year old to read about what the HIPAA means is here.)
This would need to be signed by your teen once they are 18. This would be a really good thing to have in place if for some reason your child were to become incapacitated in some way. It is recommended that you get a power of attorney for the state that your teen goes to college in, as well as the state of permanent residence.
Check out Mama Bear Legal Forms. They offer both health and financial power of attorney legal documents. We have had these drawn up for our two oldest boys while they are in college. It took about 15 minutes to fill in the blanks, and print out! I have heard horror stories about parents not being able to make medical decisions for their kids because this was not in place, so please do this for your peace of mind.
One more tip that I would like to share, and you will laugh because it's so easy… Please have your teen memorize their social security number! This will come in handy in so many situations, especially medical ones!
Selective Service
Once your son turns 18, he needs to register with the Selective Service. He will have 30 days to do so. It is a federal offense not to register. He will be unable to get a driver's license or apply for student loans or grants. There is a hefty fine of $250,000 and up to 5 years in prison for not signing up.
Conscientious objectors and disabled persons need to register as well. If the draft ever comes back, those individuals can can register their objections or disabilities then.
At this point in time, girls do not have to sign up for this.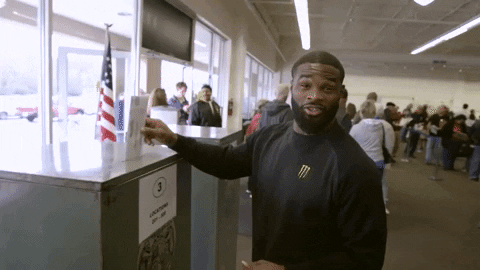 Legal Implications for an 18 year old
Turning 18 has many implications. In most states, being 18 is considered being an adult-age of majority. Some things to consider about turning 18 responsibilities…
As an adult, a person can buy property, vote, or even get married in most states. Jury duty is now a possibility as well.
As an adult, a person can now be put in prison if convicted of a crime, can legally gamble, and can now be sued. Not all fun and games for the teenager to adulthood transition!
One tool that young adults may want to take advantage of is life insurance. It all depends on circumstances. Some young people may be facing financial hardships or want to utilize life insurance as an investment tool. Here is a quick link to a guide explaining more about this.
One more thing that your 18 year old needs to consider. Sex. If your son or daughter is dating someone younger than them, which many of them are, then they can be charged with, and be prosecuted with statutory rape. This varies from state to state, and the description of what that means also varies from state to state. Also, sexting as an adult is a crime. It is distribution of pornography. Please make them aware of this!
Financial Knowledge
Are you wondering what you should be teaching your teen about money? Saving? Investing? This knowledge is so important for our kids as they leave for college and/or beyond. I so wish that I had known all of this when I was their age!
I have found this awesome resource. It's called 5 Things Parents Must Teach Kids About Money. There is also Millionaire by 51. Both of these are from my new friend in the blogging world, John Q. Miller aka. "Daddy401k" He was in our Next Phase Parenting Summit back in January, and had so much great information!
Here is a little bit about John- ' I'm John Q. Miller and I'm been a financial coach of some sort for over 20 years. I have a passion for financial literacy for kids. I especially like to share how my wife and I raised our two daughters and taught them lifelong lessons about personal finance. We gave them a head start for financial freedom that we didn't have when we ventured out into the world as young adults.'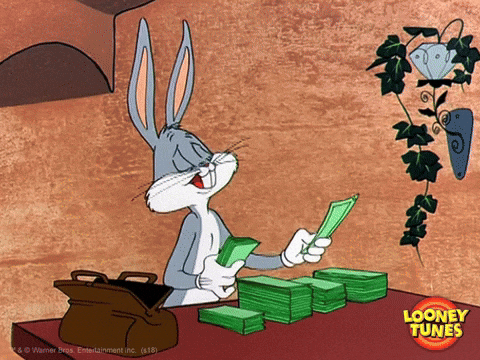 This is a lot!
All of it is important! Be sure that you and your teen have discussions about all of this over time. Turning 18 means a lot of new things. These are big topics, so don't try to discuss it all at once.
Your role as a parent will definitely change, and that's a good thing! Just know that as you lose your parental rights, they are gaining their rights as adults, and that's a good thing too!
I feel your pain, but hope that this information helps you along this crazy journey as our kids become adults!
Related posts:
What Will My Freshman Really Need in the Dorm?
Ways to Help Support Your Teen Get Ready For Finals
If you have a younger teen, check out my Parent Toolkit for Surviving High School
**I am now writing at a new website: Next Phase Parenting! Check it out!
Gifts for turning 18!
Large initial necklace –
Hammock –
Laptop –
I would love to stay in touch!
Make sure you subscribe to my Parenting High Schoolers newsletter below for more articles about surviving and thriving with teenagers. Simply enter your information below and you will be all set! You can also like my Facebook page, and follow me on Pinterest and YouTube! I look forward to seeing you again!
Pin for later!