Valentine's season is here, and it's a great time to watch some movies about love. These are not all about romantic love, but love between friends and family as well. These are great movies to use as a springboard to some conversations about realistic love.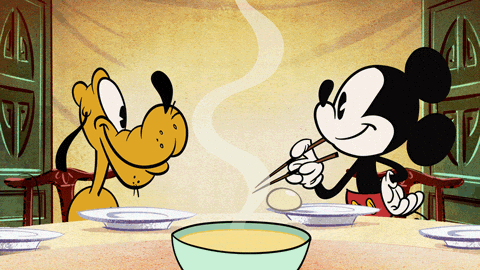 Relationships can be so complicated, and with all the social media options available these days, it's even more important that our kids know that communication is key. Not texting, but talking. Relationships can and should be grounded in friendship first, and there is no rush to any of this!
These movies about love can really help open the door to difficult conversations!
After a painful breakup one of my boys experienced, we watched a few of these movies. He ended up liking some of these, even though, at first, he thought they were chick flicks. Watching these together opened up some great conversation that he later said really helped him. Here's a checklist to keep track of the ones that you have watched:)
Here is our family's list of the best movies about love to watch for Valentine's Day!
*This post may contain affiliate links. My full disclosure policy is here.
Pin for later!
Movies About Love
Valentine's Day– This is great! This is the story of many intersecting stories about love. Mother love, romantic love, puppy love and more… Each relationship in this movie is special for different reasons, and there are lessons to be learned in each situation.
"You don't love someone because they're perfect, you love them in spite of the fact that they're not," Jodie Picoult in My Sister's Keeper
Sweet Home Alabama– A young woman in the big city learns that she can leave home, even recreate herself, but leaving the past behind is not as easy as she thinks.
"You always gain by giving love," Reece Witherspoon
Ghost– Love from beyond. The spirit of a young man comes back to warn his love that she is in danger. Appearances are not always what you think!
"Whatever our souls are made of, his and mine are the same," Emily Brontë
10 Things I Hate About You– A complicated of boy meets girl, boy wants to date girl, girl not allowed to date… A fun story about love/hate between sisters, their dad, and the boys who want to date them.
"I have decided to stick to love; hate is too great a burden to bear," Martin Luther King, Jr.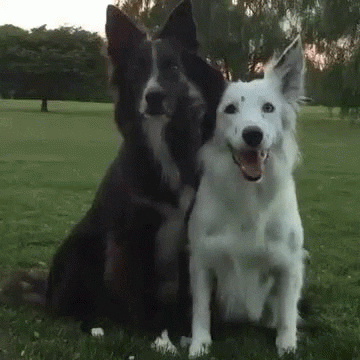 The Proposal– Love conquers all even when the girl is the office "witch" and the movie starts out with the boy hating the girl.
"When you love someone, you love the person as they are, and not as you'd like them to be," Leo Tolstoy
Grease– Lesson learned here is peer pressure can be intense. Be who you are!
"Love was made for me and you," Nat King Cole
Some Kind of Wonderful– Lessons about growing up, the freedom to make your own decisions
"Love is a friendship set to music," Joseph Campbell
When Harry Met Sally– Harry wants to prove to Sally that men and women cannot be friends because sex always gets in the way. I love the evolution of their friendship throughout the movie, and ultimately sex does complicate things as he predicted. Classic!
"Love is friendship that has caught fire," Ann Landers
Pretty in Pink– Love conquers all, friendship and the struggles across social and economic classes are a few of the themes in this classic John Hughes film. If you want to show your teen a glimpse into the '80s, then this is my pick!
"Love recognized no barriers," Maya Angelou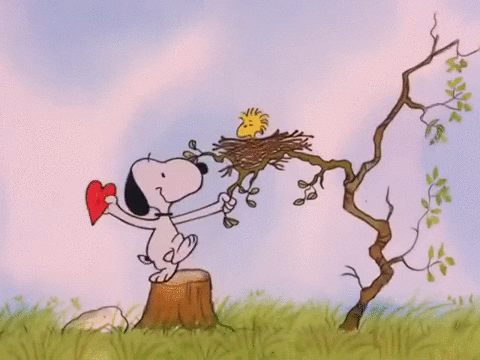 Dirty Dancing– Another classic. Set in the '60s, this has love and conflict wrapped up in Kellerman's family camp in the Catskills, this movie delivers a young protagonist who "was smart, funny, reckless, tenacious, awkward, curious, righteous, strong- and instantly real."
"Never love anyone who treats you like you're ordinary," Oscar Wilde
You've Got Mail– Meg Ryan and Tom Hanks, enough said!
"I wanted it to be you. I wanted it to be you so badly," Kathleen, in You've Got Mail
While You Were Sleeping– A girl who imagines herself to be in love with the "perfect" man, finds out that love is so much more when you find the right guy.
"You don't marry someone you can live with — you marry someone you cannot live without," unknown
Sabrina– I liked the original Sabrina with Audrey Hepburn and Humphrey Bogart, but LOVE this remake with Julia Ormond and Harrison Ford! Girl loves boy who doesn't have a clue she exists. Girl goes away and grows into beautiful woman. Girl comes home and then things get complicated when boy finally "sees" her.
"The best thing to hold onto in life is each other," Audrey Hepburn
Hope Floats– Great movie about starting over after all seems lost.
"Love yourself first, and everything falls into line," Lucille Ball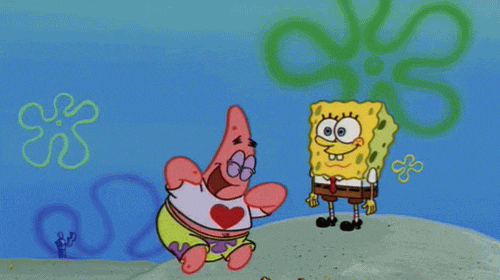 Where the Heart Is– Talk about starting over! Natalie Portman is great as a young pregnant woman who is abandoned at a small-town Walmart. Ashley Judd steals the show as the sidekick.
"Anything is possible when you have the right people there to support you," Misty Copeland
Steel Magnolias– My girlfriends have my back no matter what, and this movie goes to show that we all need our girlfriends through the situations that life can bring us. There is a new version that I have not seen, but I heard it's great!
"A good friend is like a four-leaf clover: hard to find and lucky to have," an Irish proverb
How to Lose a Guy in 10 Days– This is a cute rom-com about a relationship that has every reason to fail from the start.
"You come to love not by finding the perfect person, but by seeing an imperfect person perfectly," Sam Keen
Fried Green Tomatoes– Another example of girl friends being there through thick and thin.
"Many people will walk in and out of your life, but only true friends will leave footprints in your heart," Eleanor Roosevelt
The Vow– True love twice! An amazing true story…
"You are my sun, my moon, and all my stars," E.E. Cummings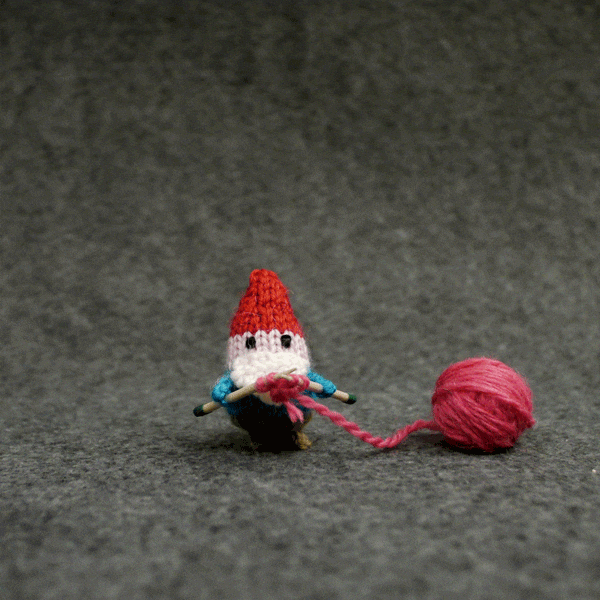 Beaches– Girlfriends again. Even when a friendship seems to end, their love for one another shines through in the end…
"There are friends, there is family, and then there are friends that become family," unknown
Regarding Henry– True love, true friendship, and what is important in life is what Henry and his wife discover after a horrible accident.
"The couples that are meant to be, are the ones who go through everything that is meant to tear them apart, and come out even stronger," unknown
A Walk to Remember– Be true to yourself. I showed each of my boys this movie when they were in middle school. Peer pressure, love, family, and how to stand up for what is right are all themes in this great movie. The book is great, too!
"You know it's love when all you want is that person to be happy, even if you're not part of their happiness," Julia Roberts
The Notebook– Loyalty and lifelong love are the story here. I cry every time!
"I want all of you, forever, you and me, every day."
She's All That– Another great teen flick. Their relationship starts on a dare. Pygmalion updated…
"To the world, you may be one person, but to one person you are the world,' Dr. Suess
Clueless- Another update. This time Emma is the story, and Alicia Silverstone is hilarious as the heroine.
"She was one of those, who, having, once begun, would always be in love," Emma, Jane Austen
I hope that one or many of these movies about love will help you to enjoy the Valentine's season!
We love to use movies to teach a lesson in a totally "innocent" way. These movies about love and friendship can spark great conversations about all facets of life and love.
Have fun, and enjoy some movies about love with your teens this Valentine's season -or anytime!! Remember to download the checklist to keep track of the movies that you have watched!
Movie Night Add-ons
Blue-tooth projector -I really want one of these after seeing it work at a friends house.
Related posts:
11 Advent Calendars for Valentines Day
49 Ideas for Teens at Valentine's
Best Valentine Gifts for Teens to Give and Get,
Best Valentines Decor For A Dorm Room: 9 Fun Ideas
49 Movies to Watch for Halloween, Thanksgiving, and Christmas
7 Things to Know If You Love a Teenager, and
The Best Sports Movies to Watch with Your Teen
I have to include one more movie for the Leap Year! This is a cute rom-com with Amy Adams.This movie's theme is that you can't control love!
I would love to stay in touch!
Make sure to visit my Facebook page, and follow me on Pinterest and YouTube where I share lots of helpful info for parents of tweens and teens! And, finally, if you feel like this post was helpful, please share it on your favorite social media platform! Thank you so much!❤️
Pin for later!