Does your child's future include college? One big reason to begin making plans for college is MONEY!!! We are trying to help our kids as they go through college, by helping to prevent student loan debt or at least reduce it for them.
Something else to think about is that your child's future will greatly be affected by the choices he or she makes today. These two factors were at the top of the list while our oldest son was deciding on a college. *This post may contain affiliate links. My full disclosure policy is here.
Pin for later!
**See my list of 5 things to do at the bottom!
42 MILLION students owe $1.3 TRILLION in student debt!!!!
This number is astronomical already and is growing with each semester. Make decisions based on the amount of money that you have saved (or not), the choice of a major, and what is the likelihood of earning enough income to make a decent living when college is finished. If you can limit or prevent student loan debt for your child, they will be so much further ahead in life!
Approximately 70% of graduates with Bachelors degrees leave school with some amount of student loan debt…
Be very careful when reading the fine print on the documents that each school provides. If we hadn't paid attention to our son's financial package information, we would have accepted a student loan. It was right there in black and white, but if I hadn't been checking through each item, I would have missed this line item.
I now know to look for it each semester and draw a line through it. Just because something is written down on proposed tuition paperwork does not mean that you, the consumer, need to utilize it. Look everything over very carefully! This is an easy way to help prevent student loan debt.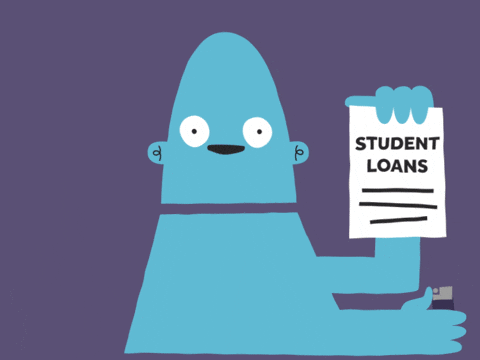 Loan payments upon graduation can be more than their rent payments…
This is a very depressing reality! Make sure that you know approximately what a starting level employee in your child's field of study will earn. It may not be enough money to live on when including loan payments.
Find someone who has recently graduated in the field that your child has chosen, and find out this what they get on their paycheck, so that you can discuss this with your student. This way each of you are aware as he or she moves toward their future. Making a good choice in the beginning of college is crucial.
The cost of college skyrockets after the first 4 years, so switching majors can really be a financial setback if done after the sophomore year.
College grads in 2001 earned 10% more than they do now…
This is because the cost of living has increased so much, and many items that were once much more affordable such as healthcare, are now no longer fitting into even a reasonable budget. This can be super frustrating for today's graduates because how can they get ahead if they are already behind?!
2 out of 3 students graduating won't find an adequate job, meaning one that would pay for a reasonable living as well as enough extra for loan payments… This goes along with what was said earlier. The fewer loans, the easier life will be moving forward. Read here.
More than two-thirds of student loan borrowers were surprised by some aspect of their student loan debt…
Student loan debt amounts are staggering
If loans must be taken out, then really pay attention to the total. Parents may not be paying much attention to this because they know their student will ultimately be responsible for this amount. This is not reasonable or fair.
Please take care to be honest with your child about what you can and cannot afford from the very beginning. That is where the conversation needs to begin.
And, please don't wait until your student's senior year! However, if that is where you are, by all means, get started!
31% of students who dropped out of college referred to finances as a reason…
This is, in part, because parents did not want to admit that they couldn't afford the school that the child wanted to attend. Please know that even though this might be embarrassing to have to admit, it will be so much worse if your child has to drop out because of something that could have been prevented by honesty in the first place.
Real life happens! We had my husband's student loans to pay off. Then real life happened, as in we had bills to pay… We don't have that much saved in the way of college funds for our boys, and they know that good grades etc. will really help with getting good financial packages from schools.
It has helped that we have been honest and realistic about their choices about where they can go and what we can afford to pay. We have also been very upfront with them about the fact that they are in charge of all their spending money once they are at school as well.
About half of all college graduates are living paycheck to paycheck and many have had to resort to living with parents or grandparents…
I think back to when I first graduated. I truly lived paycheck to paycheck. I paid a little more in rent than I should have, but it was in a safe neighborhood, and that was important to me living in a big city for the first time in my life.
I literally lived on about $1.00 a day after all my expenses were paid. I lived on pasta and tuna at night, and knew to the ounce how much salad I could put in my container to stay at less than $2.00 each day for lunch in the cafeteria.
I couldn't afford to buy enough groceries for both dinners and lunches. I ate a lot of oatmeal! I didn't even have any furniture, and I slept on an air mattress for months.
A fact that is is so sad is that many young adults consider their loans to be a life sentence because it is so hard to get rid of! Please read this sobering article. Help your child now to make a good decision for their future!
Here's my question… Are kids today willing to do that?
I came from a nice home with most everything I wanted as I was growing up. But, I was READY to grow up and move on. I'm not sure about today's young graduates when it comes time to move on. Parents make it really easy for them to stay home.
But, here's the thing. Getting a couple of roommates and striking it out on their own-even if they are super poor– is probably the best thing that we can do for our kids. At the very least, help them out at first, but work out a plan with your child for how they will gradually move out and on:)
I read a story the other day about mother giraffes. As soon as her baby struggles to his feet, the mom knocks him down. The baby struggles up again. Mom knocks him down again. It happens again and again.
Is the mom being mean? No! Because, guess what? Pretty soon the little guy gets stronger and stronger and more sturdy. And, then, he can stand on his own with no struggling or wobbling. He has learned, and she has done her job by preparing him.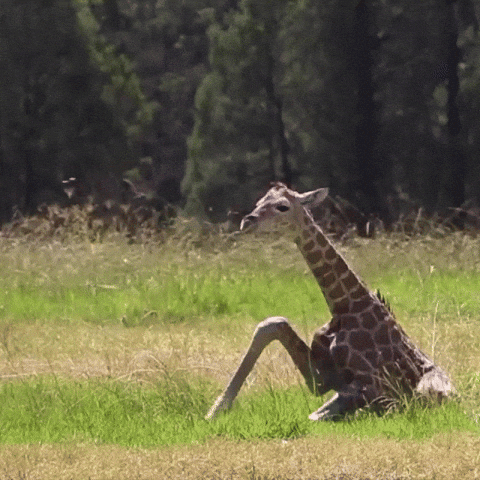 24% of millenials who attend college think that their loans will be "forgiven"…
Loan forgiveness is very rare. It is NOT something these kids should be counting on at all. Their plan needs to be to work, work, and work some more maybe at a main job with 2 or 3 side hustles to get their loans paid down.
The real world is manageable, but our kids need to have a plan and be mentally strong and able to handle it by being prepared.
Don't let these numbers scare you!!
Now is definitely the time to start the process of preparing your child to go to college to get a great education and graduate with little to NO debt. You and your teen have to get into the mindset that this is a challenge that can be met.
Be proactive. You and your child have to be on the same page or at least supportive of each other's efforts. Take the time to get informed. Do some research. You can start now wherever you are, however old your child is. The sooner the better!
5 things you can do!
1. Fill out the FAFSA! Due each year October 1. Fill out every year that you will have a child in college, beginning the fall of senior year in high school.
2. Grab my high school survival kit for yourself. This will help you and your teen get organized throughout the high school years.
3. Read my book: College Bound: The Ultimate List of Conversations to Help Your Teen Through High School.
Here is the the blog post I wrote in addition to the book.
4. Apply for scholarships. Start now. It will make a huge difference! We have graduated 2 sons debt-free with these tips.
5. One more thing that you can do is to hire a college and career counselor.
What they do is help you to formulate a plan based on your child's strengths and talents. They take into consideration their passions and what they DON'T like as well! I am now training to do just this for College Ready Plan. I would love to visit with you and your teen about what their future holds. Sign up for a free discovery call today!
How about you? Are you helping your kids? Do you have any good ideas for the rest of us?
Related posts:
How To Find Scholarships -The System We Used to Graduate Our Son Debt-Free!
29 Ways to Prepare for College -Start Now!
How Will We Be Able to Afford College Next Year?
How To Plan a Budget With Your College Bound Teen
My Teen is Turning 18! What Are the Legal Implications?
Read my book about college and life prep? Here is the blog post that I wrote to go along with the book with some great freebies for you to download and print for your own family.
And, my friend, Rachel Skelly Murphy wrote a great book called, I Am Not Your ATM.
I would love to stay in touch!
Visit my Facebook page, and follow me on Pinterest and YouTube! I look forward to seeing you again! And, finally, if you feel like this post was helpful, please share it on your favorite social media platform! Thank you so much!❤️
Pin for later!