Yesterday they played with teddy bears. Now you wonder, "What will my freshman need in the dorm?" This post will help you make those decisions!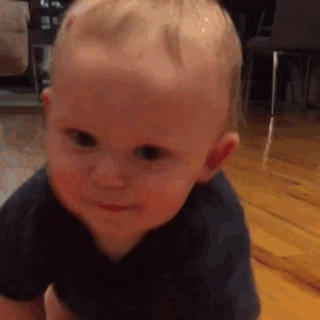 Hey, it's approaching soon–moving your kiddo into their freshman dorm… That bittersweet day when your baby-not-baby heads off to college. How can this be? Just yesterday he was crawling around in his diaper! She had a favorite doll baby!
You blinked, and now they are practically grown! Seriously, we have to think about moving them out of our houses and into a dorm room at college. It's not so bad if you are organized to begin with. I am here to help! *This post may contain affiliate links. My full disclosure policy is here.
What will my freshman need to have in their dorm room?
First, remember that space is limited, so making careful choices is important. Second, if you have a girl, then she will probably want to decorate and make her room super cute. If you have a boy, then for the most part, he could probably care less. My 2 boys are of the care less sort. Here's a post about the best storage ideas for a dorm room.
Speaking of space, the one thing wthat will take up the most space in a dorm room is bedding (comforters/pillows…). Here is the best thing you can get, especially if your teen is moving away!
Vacuum space bags -you can either get the pack with a pump included or purchase a small vacuum separately. They will use the vacuum, even though right now they are saying that they won't!
The items on this list are not decorative, but super useful for any college student. They are in no particular order of importance, but all will be necessary!
Some suggestions for the freshman dorm room…
One thing that I suggest you that you do, is to purchase a couple of things a month over the spring and summer before so that it's not one big expensive month right before! Another option would be to divide the list of needs with the other roommate.
When I was a senior, my mom gave me one or two things a month for the whole year before college, so that by the time I went away, I had everything that I needed:)
Please check out my comprehensive lists on Amazon. I created lists for Dorm Room Essentials and College School Supplies, These are pages I created on Amazon's website where you can actually go shop right from the list! Check them out!
Grab everything all at once and have it all delivered right to your door! You are welcome?
Have you thought about the legal implications for your teen turning 18?
HIPAA, FERPA, Selective Service… Check out my post which addresses all of those topics and what you should think about for your teen at their 18th birthday. There are so many things that I hadn't even thought about, so, please inform yourself.
Items you will need for dorm move-in day
Before I start the list, you need to think about moving all the stuff in! Here are a couple of things that I would totally recommend having on hand. First, Ikea Frakta bags -these are the bomb, and order early because these go fast! A door stopper is great for all the in and outs.
The other item I would recommend having is a collapsible wagon. This can be stored under your student's bed and then used for laundry, groceries or hauling things back out to their car for holidays etc.
Also, will you teen be driving a lot? They should have a safety container in their car for travel. This is a great place to put those legal forms that you work on above. If your teen will be on the road for long distance travel at all, I have some tips on an emergency kit for their car. Check it out here.
Pin for later!
What will my freshman need in the dorm?
Before you get anything, check with the college and the roommate so that you have the room dimensions, allowed items, and know what each roomie is going to bring. This will save you time and money. Remember to buy small. They can always replace when they run out of something. Horizontal space is limited, so be creative!
Before you spend the money on a microwave and/or refrigerator, check with the school because they may have a rental program with the exact model that they allow. Otherwise, think small, and stack the microwave on top of the fridge!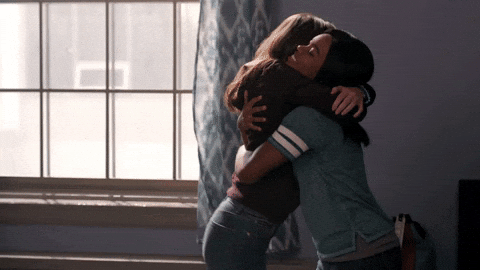 Multi-plug outlet/charger –this has outlets, USB ports, and a timer, and even has a surge protector. This is a MUST! Be sure to have a long phone cord for charging because you never know where the closest outlet will be!
Surge protector -many schools won't allow extension cords, so grab one of these and, be sure to get one with lots of outlets.
Whiteboard –
keep track of schedule, lists, write note to roommate etc. Here are some great accessories! Markers, graphic chart tape in various colors, and whiteboard crayons for fun!
Under the bed storage -this is great for out-of-season clothing, and other rarely used items. A suitcase will work for this as well. One good thing to have is an overnight bag or gym bag in case your student goes away for a weekend with friends.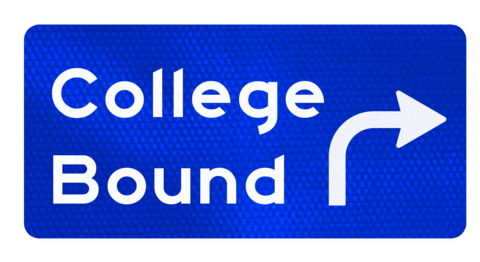 Keurig -This is great not just for coffee. Your student can heat up water for ramen, mac 'n' cheese, etc. A Brita pitcher is nice, too, depending on the taste and quality of the water. Be sure to get the smallest that you can for each since their space is so limited!
Area rug –This is for comfort, as well as style. It can be a basic monotone rug or multi-colored or patterned one. Stepping onto a rug is so much nicer than a plain, tiled floor, especially in the middle of the night! Don't forget a rug gripper pad to keep it in place, and a small vacuum to keep it clean.
Mattress topper -Must have because the mattresses in dorm rooms are awful! Be sure that you find out the size of the mattress, sometimes they are twin XL, and sometimes not.
Mattress protector, 2 sets of sheets, and a cozy comforter are a must as well. My boys didn't care what any of it looked like, but if you have a girl or a guy who cares, then you will get to have so much fun with this part!
Command hooks –-many different sizes for hanging everything! Small, medium and large are all available. These can be used for a million reasons around a dorm room. And, these ceiling hooks are awesome for hanging flags or other lightweight items.
Shower caddy –So handy for the dorm shower, even if you have a suite setup, it keeps all your "stuff" together! Don't forget to pick up a pair of shower shoes while you're at it!
Prop-up bed wedge -I like the one in this picture because it has a removable cover, and it's oversized. It's a bit more expensive, but no telling what might spill on this in a dorm room! Here is a super fuzzy wedge! Grab a bedside shelf or organizer– so great in the limited space of a tiny room.
Desktop fan -A dorm room can be really stuffy!
Prime Student 6-month Trial
–This is the best! Videos, books for college and your kindle app, and lots more. *(Unlimited FREE Two-Day Shipping (with no minimum order size) * Exclusive deals and promotions for college students!)
Laptop computer –Every school is different, so you need to have your student check to see which computer is recommended. My oldest son got this for graduation, and our middle son got this one. They each had different wants and needs, and they have both been happy with their choices.
Laundry basket –Don't forget to grab detergent, stain stick, and dryer sheets while you're at it. Also, check out this tiny air purifier that just plugs into an outlet and is the size of your fist. (It does not require a filter, and would be great in a dorm room for freshness. It will eliminate odors, bacteria, and allergens.)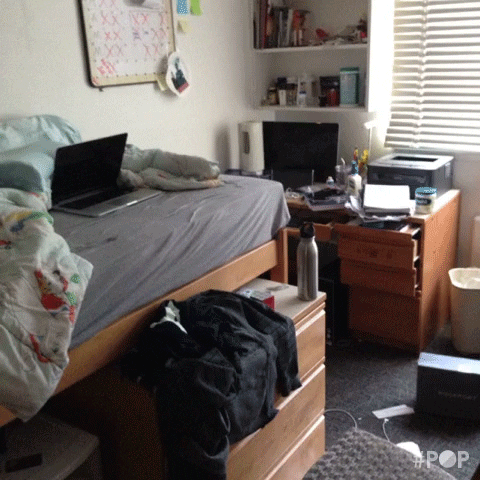 Printer -Most kids assume that since there is free printing in many places on campus, they won't need a printer of their own. What they don't think about is that many times that means a walk to the bookstore or the learning lab or wherever the school printer happens to be.
A few cleaning supplies would be handy as well. Antibacterial wipes, room deodorizer, small trash bags, multi-purpose cleaner, and paper towels are all a good call.
Dorm safe -This is almost a must. My son was on meds that his friends always wanted. It was so much easier on him to be able to lock it up and not worry about it. They can also lock up their money, gift cards and jewelry.
First aid/health kit -This will come in so handy, and it can be refilled and personalized with specific meds and extra band-aids etc.
Toolkit -My son took a toolkit that my husband put together for him. He told me that almost every day someone needed something out of his kit! He also had a box of extras like scissors, flashlight, batteries, zip ties, liquid nails, thumb tacks, etc.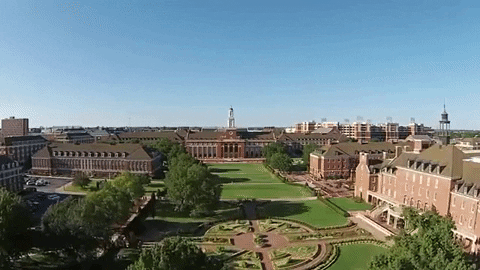 And, just for fun, these LED strip lights are so cool! My friend has them around the white boards in her classroom, and I thought they would be so much fun around the frame of the beds in a dorm room. They can be set to one color or set to change.

There you go. All of the most useful items already in a list for you! Be sure to check out my more comprehensive lists for Dorm Room Essentials and College School Supplies.
For all you moms of freshmen out there!
Have you heard about the Flippy? My bestie in Denver got one of these from her daughters because it drove them crazy when she would build towers out of side tables etc to put her devices on to Zoom her daughter who lives overseas! She loves it! So get one for when you and your teen talk after they have left home! You can prop it up in any position for whatever makes you the most comfortable!
Make the most out of your last months as you answer the question, "What will my freshman need in college?"
Fall semester is quickly approaching. Enjoy your last month of summer! Get some hugs in if your kid will let you, and make family time happen! I am thinking of you because we have been there. I've gone through it twice now. so I know how quickly this all goes.
I hope that I was able to answer your question, "What will my freshman need in the dorm?" I am definitely sending my love to you all in this really bittersweet time!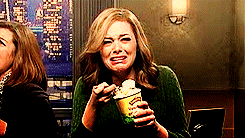 Other helpful ideas as you help your teen prepare for college
Another place with good gift ideas for teens, some of which would be good for dorm rooms, is this post. Check out my Pinterest board- Dorm Room Ideas with all sorts of ideas or College Hacks for even more ideas! And, here is a list of 5 things that you shouldn't forget to bring to the dorm with you.
One thing that one of my boys loved was this digital picture frame. He wasn't one to put up pictures, and he wasn't far from us, but he said he would turn this on occasionally if he hadn't seen us in awhile.
•Good luck and have fun! Don't forget about organizing and preparing the best backpack with all the essentials needed to be out of the dorm or apartment all day.
•Do you have a younger teen in high school or middle school? Grab my high school parenting toolkit!
•Are you wondering what essential tech items your teen will need for college? Here's your answer!
•Want tips for putting together a care package for your college kid? Or grab a couple of tiny decorations for the dorm for Halloween? Here are some great decorating ideas for spring in a dorm room…
•What if my senior is pulling away from me?
•Best books to give at graduation
•What happens when my teen turns 18?
•Will your teen exercise in their dorm room? Here is the best small space workout equipment for dorms.
I would love to stay in touch!
Make sure to visit my Facebook page, and follow me on Pinterest and YouTube where I share lots of helpful info for parents of tweens and teens! And, finally, if you feel like this post was helpful, please share it on your favorite social media platform! Thank you so much!❤️
Pin for later!