Easy and inexpensive Halloween decor for a dorm room
Halloween is such a fun holiday! A great way to get involved at college is to encourage your teen to participate in a decorating contest for their dorm room or apartment! Snacks will earn them extra credit… Here is some great Halloween decor for a dorm room or an apartment. *This post may contain affiliate links. My full disclosure policy is here.
Start with storage for your holiday decorations
Be sure to grab a flat storage container to put the decor in under a bunk or regular bed. If you only purchase small and flat things, the need for storage is minimal. The set pictured below would be great. One for fall decor, and one for spring.
If your teen drives to school, they can bring one home over holiday break and exchange it out. (This set was also one of the cheapest options, these are more expensive than I thought!)
Pin for later!
Halloween Decor For Your Dorm (and some fall ideas as well)
Begin with a fall tree. I would suggest a fall tree because that will take your teen up to Thanksgiving. This will easily fit on a small table or shelf to be out of the way. However, here are some small Halloween trees if you want to be specific. Does your teen already have a plant in their room? These eyeball plant markers are a riot -and they just stick into the soil, so they will take up no new space!
A cute Halloween doormat just inside the door will set a fun tone as well.
Does your teen have a light up box? This will be great for all holidays!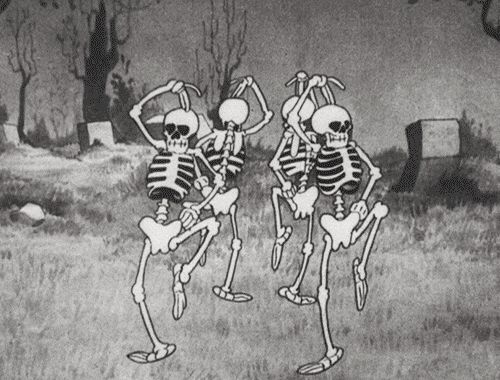 Some spooky Halloween lights to string around the room wil be a great addition. Here are some plain orange lights for a more general fall theme. This group of scary critters hang from the ceiling with a bit of tape and take up no floor space!
Wall decals are fun, and take up NO space! Here are some creepy spiders.? And, here is some spider webbing to stretch out in different corners. Both of these are cheap decorations, take up little to no space, and can be thrown away after the holiday! And, here are some spooky window cling ons.
Grab a Halloween mug for your teen and their roomie!
Get a set of pillar candles. Then, order decals for each holiday to decorate the sides- this set has 6 holidays. This is super cheap and easy!
Get some pillow covers. These take up little room, and your teen can switch them up each holiday.???❤️??
If your teen gets a grapevine wreath, then it can be changed out with a little holiday ribbon a few little decorations for each season. This set of four colors could get them through the year!
Other ideas for Halloween fun!
If your teen is looking to just decorate their door, here are some really great ideas!
Here are some great Halloween care package ideas.?
Just for fun, here is a Classic Horror Movie Countdown, which is an advent calendar for Halloween. And, here is a Halloween Count Down Calendar with cards. This is small and perfect for a dorm room. Here is a Funko 13 Day Spooky Halloween Countdown with 13 Pocket Pop! sized vinyl figures from your favorite Horror franchises
It's always fun to have a t-shirt or sweatshirt for the season.
This would have to be done outside somewhere, but here are fun ideas with smokebombs for spooky photo shoot.
Your teen could host a movie night… Here is a post with 15 Halloween movies that are not super scary.
Does their dorm have a kitchen? They can grab some slice and bake cookies, cookie cutters, and some seasonal decorating sprinkles etc, and have fun! There are also prebaked cookies that you can order from Amazon or the local grocery will do this for you as well.
They may need Halloween face masks and fall/Thanksgiving face masks
Here is a post for a dorm room that may be feeling sort of crowded -ideas for more storage in a small dorm room.
I hope this post gives you a lot of easy, and mostly inexpensive ideas for Halloween decor for a dorm room or apartment!
Related posts
15+ Best Gift Guides for Teens
Best Movies for Teens for Halloween, Thanksgiving, and Christmas
Timely Tips for Parents in October
Advent Calendars for the Holidays -order now to be there before December 1
I would love to stay in touch!
Visit my Facebook page, and follow me on Pinterest and YouTube! I look forward to seeing you again! And, finally, if you feel like this post was helpful, please share it on your favorite social media platform! Thank you so much!❤️
Pin for later!