What I'm learning and loving in the month of July, is where I talk about a few things that I am learning and loving in my life right now. This may include recipes, books, movies and gadgets, etc. Here are some ideas for parents in July.
(Here are the posts for April, May and June) Let me know what you are learning and loving so that I can add that to future posts! Without further ado, here are my ideas for parents in July. *This post may contain affiliate links. My full disclosure policy is here.
Pin for later!
Learning:
There are two types of loans for students.
Federal direct subsidized loan interest rate:
These are available to undergrad and grad students with financial need. The school determines how much the student can receive. The student will get a grace period of up to six months after graduation to start paying. The Department of Education will pay the interest until graduation.
Federal direct unsubsidized loan interest rate:
These loans are available to graduate and undergrad students regardless of financial need. Again, the school will determine the amount that a student will receive based on scholarships received and the cost of attendance. Interest will accrue during the years of college.
Do you have young adult power of attorney for your teen? This is not a subject any of us like to talk about, but having experienced this problem myself, I highly recommend you take care of this before they leave for college or wherever! Check out this blog post for more information: Things You Need To Know When Your Teen Turns 18.
Loving:
Series:
My youngest son and I have been watching all of the Marvel movies in order since the pandemic began. We just finished, and it was so fun! We have now just started the show The Falcon and the Winter Soldier. It's on Disney+. Here is a link to the trailer.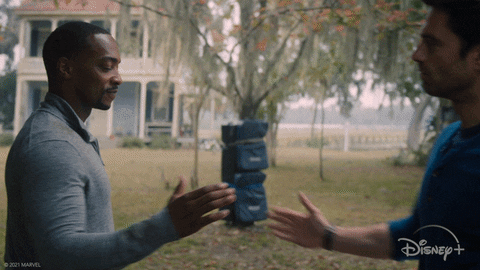 Gadget:
Milk frother – This little gadget is cute and fun to use. I just stayed at my girlfriend's house, and she has one of these to stir her collagen into her coffee each morning. (Collagen has many benefits for those of us over 40- read more here!) My son used it to whip his cream into his coffee, and we both loved using this. This would be a fun gift for your teen to froth their coffee or tea!
Book:
The Book of Lost Friends -Wingate
This book was wonderful! It is set in two time periods.
The first time period is Louisiana in 1875. Three young women (Hannie- a former slave, Lavinia -who Hannie had previously had to serve, and Juneau Jane -the illegitimate half-sister of Lavinia) are connected in multiple ways, and who don't get along for many reasons, find themselves on a journey to to hopefully right some wrongs. Along the way, some really terrible things occur, and they find out that they really need each other. They all have their own reasons to be on this journey, and the entire time you are wondering whether things will work out or not.
The other setting is Louisiana in 1987. A young woman, Benny, is a first year teacher in a tiny community at a rural school hoping to pay off her student loan debt. She tries desperately to reach her students and to make a difference in their lives. She uncovers a book with clues about the three young women from 1875, but some local townspeople do not want that information to come out.
This sucked me in, and I could not put this down! I love Lisa Wingate's books.
Miss Eliza's English Kitchen -Abbs
This was so interesting! It follows a young woman as she sets out to create a cookbook, and a name for herself. It's based on the life of Eliza Acton.
England, 1835. London is awash with thrilling new ingredients, from rare spices to exotic fruits. But no one knows how to use them. When Eliza Acton is told by her publisher to write a cookery book instead of the poetry she loves, she refuses—until her bankrupt father is forced to flee the country. As a woman, Eliza has few options. Although she's never set foot in a kitchen, she begins collecting recipes and teaching herself to cook. Much to her surprise she discovers a talent – and a passion – for the culinary arts.
Eliza hires young, destitute Ann Kirby to assist her. As they cook together, Ann learns about poetry, love and ambition. The two develop a radical friendship, breaking the boundaries of class while creating new ways of writing recipes. But when Ann discovers a secret in Eliza's past, and finds a voice of her own, their friendship starts to fray.
This book was a fascinating memoir by this young woman who is originally from North Korea. It got a little tedious in a couple of spots, but all the ways that she had to deal with a myriad of problems getting herself and her family out of North Korea was so amazing! I pushed through those couple parts, and am in awe of her persistence, patience, and perserverance!
As a child growing up in North Korea, Hyeonseo Lee was one of millions trapped by a secretive and brutal communist regime. Her home on the border with China gave her some exposure to the world beyond the confines of the Hermit Kingdom and, as the famine of the 1990s struck, she began to wonder, question and to realise that she had been brainwashed her entire life. Given the repression, poverty and starvation she witnessed surely her country could not be, as she had been told "the best on the planet"?
Aged seventeen, she decided to escape North Korea. She could not have imagined that it would be twelve years before she was reunited with her family.
Challenger Deep: Stories, Fables, and Lesson to Help You Rise Above Adversity -Matheny
I have met and talked with Tami online, and she is such a inspiring person! The stories in this book are very inspiring.
This is a book that you can pick up and put down because there are many smaller stories and fables within it. I have been reading it for awhile, and I just finished it!
A collection of short stories and fables to help you overcome adversity and even to embrace it.
Scholarships:
The Savor Summer College Scholarship: This scholarship is set up by my friend, Monica Matthews over at How2WinScholarships! She has lots of info over on her website, and I highly recommend you checking her out even if the due date for this scholarship has passed…
Award: $500
To be eligible for this summer scholarship, students must meet the following guidelines:
Have a G.P.A. of 3.0 or above
Be a U.S. Citizen
Be a high school sophomore, junior, or senior (2021/2022 school year)
Submit one letter of recommendation from a current high school administrator, teacher, employer, or community leader
Submit a copy of most current high school transcripts (unofficial is fine)
Fill out and include a completed application (download link below)
Submit an essay of 500 words or less answering the question, "How are you planning on using your summer vacation?"
This is a non-renewable, one-time award of $500 to be used exclusively to offset costs and fees related directly to the student's first year of higher post-secondary education at an accredited institution of the student's choosing within the United States. The winner will be chosen and notified by July 31, 2022.
Deadline: Applications must be emailed or postmarked by July 1
MESOTHELIOMA CANCER VICTIMS MEMORIAL SCHOLARSHIPS
Description: Scholarship is open to students accepted to a U.S. based four-year university or current college students. Applicant must submit an essay or a video on how cancer has impacted their life (any cancer)
Amount: Up to $5,000
To be eligible for this summer scholarship, students must meet the following guidelines:
Must be accepted to a US-based four-year university or college for any field of study (scholarship funds will be dispersed directly to your school)
Must provide two letters of recommendation that both specifically name the Baron & Budd Mesothelioma Cancer Victims Memorial Scholarship
You may submit either a written essay or video

Written essay must be between 800-1,250 words
Video essay must be a 2-3 minute YouTube video

YouTube videos must link back to https://www.baronandbudd.com/mesothelioma-lawyers/scholarships/

Please submit all documents and videos in English
Cannot be an employee or family member of an employee of Baron & Budd
Deadline: July 8
Award: $2000
To be eligible for this summer scholarship, students must meet the following guidelines:
Student in good standing and enrolled at an accredited college or university
Declared STEM major
Open to international students
Deadline: July 15
Minecraft Inspired College Scholarship:
Award: $2000
To be eligible for this summer scholarship, students must meet the following guidelines:
Must be a US citizen
Must currently be enrolled in college or high school
Must have at least a 3.0 GPA
Write a short essay of 500 words or more sharing your opinion on how Minecraft can be a positive influence within their education and career development.
Deadline: July 31
Holidays:
Did you know that July is National ice cream month?? Yum!
National Postal Worker Day (1), Independence Day (4), National Fried Chicken Day (6), National Video Games Day (8)-REALLY???, Peach Ice Cream Day (17), National Ice Cream Soda Day (20),
Quote:
"Cause a little bit of summer is what the whole year is about." —John Mayer
Don't you just love summer?
Here are 50 things for teens to do this summer for both fun and for college and life prep.
I hope that you like my ideas for parents in July!
Related posts:
Backpack Essentials for College and High School (get organized now for the upcoming school year)
Essential Tech Your Teen Needs for College
What Will My Teen Need in the Dorm?
15+ Best Gift Guides for Teens
Best Year Round Posts for Parenting Teens and Tweens: 50+ Titles!
Best Conversations to Have With Your Teen
The Truth About Student Loan Debt
Help Your Teen Set Up His or Her First Apartment
Backpack Essential for High School and College
I would love to stay in touch!
Make sure to visit my Facebook page, and follow me on Pinterest and YouTube where I share lots of helpful info for parents of tweens and teens! And, finally, if you feel like this post was helpful, please share it on your favorite social media platform! Thank you so much!❤️
Pin for later!