Ideas for Parents in April
What I'm learning and loving in the month of April! "Smart Parents" is a series that I'm continuing. I talk about a few things that I am learning and loving in my life right now. This may include recipes, books, movies and gadgets, etc. Here are some ideas for parents in April.
(Here is the post for March) Let me know what you are learning and loving so that I can add that to future posts! Without further ado, here are my ideas for parents in April. *This post may contain affiliate links. My full disclosure policy is here.
Pin for Later!
Learning:
Do you love Ikea's meatballs? They released the recipe for people back during quarantine. Here is the recipe!
I love the idea of these couch bikes! And, the purpose is wonderful as well.?
Scholarships to apply for in April:
National High School Essay Contest: Due April 4, 2022
Open to U.S. students in grades 9-12.
Amount: $2,500 cash prize, an all-expense-paid trip to Washington, D.C. to meet U.S. Department of State and USIP leadership, and a full-tuition paid voyage with Semester at Sea upon the student's enrollment at an accredited university. The runner-up receives a $1,250 cash prize and a full scholarship to participate in the International Diplomacy Program of the National Student Leadership Conference.
Student Loan Hero Scholarship: Due April 18, 2022
All applicants must be actively enrolled (at least part-time) in a college/university.
Amount: $5000
This one is a little different. First off, you have to read one of her books. The 3 choices are: Anthem, The Fountainhead or Atlas Shrugged. Each book has a different age category and different amount that you can win. This one would take some time beginning with reading the book. Get some feedback on your essay. The least amount for an award is $2000, so this one is a great choice if you are a great writer.
Then, write an essay about the book you chose. Awards up to $10,ooo. Also, there are lots of FAQs on the website, so go there for more information!
Essays due April 27 for Anthem and The Fountainhead.
Atlas Shrugged essay due September 26.
**Want more info about how scholarships can help your teen graduate debt free? Here is the story of our oldest son and his journey.
I love finding out things that are cool for this monthly blog post. If you ever find out something that is helpful or interesting, please share with me!

Loving:
Movie:
Have you seen The Adam Project on Netflix? It was so good! Here is the official trailer.
After accidentally crash-landing in 2022, time-traveling fighter pilot Adam Reed teams up with his 12-year-old self on a mission to save the future.
* There are some more mature themes, so you might check out the parent guide on IMBD for reference if you have a younger teen.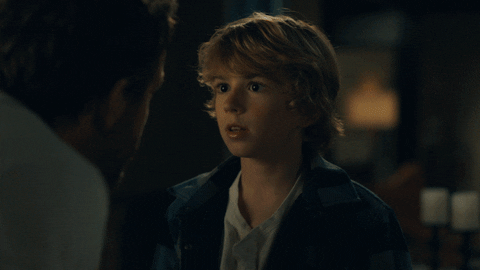 Gadget:
Hair clippers -We have this model, and the boys have given each other haircuts. We even trim our dog with this. It is super easy to wash all the separate pieces between uses. With all of us homebound, and hairdressers and barbers not able to work, these come in handy.
Easter egg spinner -this thing is so much fun! I used it with my preschoolers, and they loved it. Used it with my parents and 3 young adult sons, and it was a blast.
Book:
Fiction —
The Lincoln Highway -Towles I finished this right at the very beginning of the month. LOVED!
In June 1954, 18-year-old Emmett Watson is driven home to Nebraska by the warden of the juvenile work farm where he has just served 15 months for involuntary manslaughter. His mother long gone, his father recently deceased, and the family farm foreclosed upon by the bank, Emmett's intention is to pick up his eight-year-old brother Billy and head to California, where they can start their lives anew.
But when the warden drives away, Emmett discovers that two friends from the work farm have hidden themselves in the trunk of the warden's car. Together, they have hatched an altogether different plan for Emmett's future, one that will take them all on a fateful journey in the opposite direction – to the city of New York.

This month, I have also read No Exit by Taylor Adams-psychological thriller, pretty gruesome, not my normal choice, but I actually could not put it down.
A brilliant, edgy thriller about four strangers, a blizzard, a kidnapped child, and a determined young woman desperate to unmask and outwit a vicious psychopath.
The Girls in the Stilt House -by Kelly Mustian -historical fiction, different sort of story. Love their partnership that happens through a horrible circumstance.
Set in 1920s Mississippi, this debut Southern novel weaves a beautiful and harrowing story of two teenage girls cast in an unlikely partnership through murder.
I also read The Paris Library -by Janet Skeslien Charles -historical fiction again. Set in Paris during WW2 (again!), but a different sort of story, and I loved the main character.
Based on the true story of the heroic librarians at the American Library in Paris during World War II—The Paris Library is a moving and unforgettable "ode to the importance of libraries, books, and the human connections we find within both.
I just started Messenger of Truth by Jacqueline Winspear, book 4 in the Maisie Dobbs series – which I love. I am spacing them out to really enjoy!
Maisie Dobbs investigates the mysterious death of a controversial artist—and World War I veteran—in the fourth entry in the bestselling series.
*Did you know that I have these lists set up already for you on Amazon? Dorm room supplies and school supplies -this is so that you have one stop shopping at your fingertips!
Non-fiction —
One of my online writing friends just published this. It is FREE on Kindle right now. I just downloaded it myself, and I love her blog, which much of this is pulled from.
When my first child was identified with a hearing loss, I traveled through stages of grief and arrived at a place of acceptance. And no one should have to walk this path alone.
A collection of personal heartfelt stories from my blog, My Battle Call, this book is for anyone moving through grief or difficult times hoping to find a path forward. Even when the future seems unsure, this collection of stories provides a dose of hope and encouragement.
Helpful term to know with teens:
FERPA is the law that protects student educational records. It includes protections for … a child's education records, such as, report cards, transcripts, disciplinary records, contact and family information, and class schedules.
Game:
My kids grew up playing mah jongg because my mom and her friends have played for the past 30 years. My mom taught my sisters and me, and then we taught all of our kids. Did you know that it is possible to play mah jongg with cards? It's the same game, just with cards. This way of playing is great for traveling, and is just as fun as playing with the tiles.
My boys all really love this game. Because you have to hold so many cards in your hands, these card rack organizers are great! Here is a guide to playing mah jongg which is very similar to gin with runs and groups–with wild cards. If you haven't played, it's a great time to try!
Play on the 30th for National Mahjongg Day!
Quote:
"That is one good thing about this world… There are always sure to be more springs." -L. M. Montgomery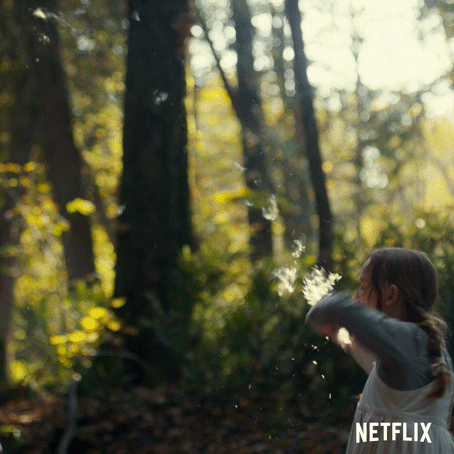 Holidays:
April Fool's Day (1), Easter (date varies), Grilled Cheese Sandwich Day (12), Take Your Daughter to Work Day (4th Thursday), Arbor Day (last Friday), National Mahjongg Day (30)
I hope that you like my ideas for parents in April!
Posts that are timely
Dorm Room Decor For Springtime
Gift Guide for a Teen's Easter Basket
How Will We Pay For College This Coming Fall?
Ways That You Can Help Your Teen Prepare For Finals
When You Have An 18 Year Old: Information You Need To Know
5 Steps to Avoid Losing Your Cool with Your Teens This Summer
5 Easy Ways to Improve Communication With Your Teen
Mother's Day is right around the corner, here are some great gift ideas for yourself or any mom in your life!
Best Year Round Posts for Parenting Teens and Tweens: 50+ Titles
I would love to stay in touch!
Make sure to visit my Facebook page, and follow me on Pinterest and YouTube where I share lots of helpful info for parents of tweens and teens! And, finally, if you feel like this post was helpful, please share it on your favorite social media platform! Thank you so much!❤️
Pin for Later!