Plan a budget for college!
We have had two sons in college, and the second time around was much easier because we knew what to expect!  The biggest concern for us, and many others are all of the expenses.  Here are some things that we learned the first (and second) time around, as we planned a budget for college.
Make sure that you and your senior are on the same page about all expenses.
There are the expenses that you know about.  There will always also be some things that come up unexpectedly; those can be dealt with as they occur.
*This post may contain affiliate links.  This means, at no additional cost to you, I will earn a small commission if you click the link and make a purchase.
Pin for later!
Living Expenses
Living expenses are a big deal.
Where will your student live?  There will be choices for housing from the actual dorms to the types of rooms.  Will they have a roommate?  Will you pay for the items that they decorate their room with or will they be expected to pay for some?  Is there a set amount you are willing to spend for this?  Another type of living expense is the meal plan.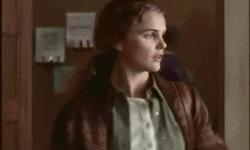 Look at all of the choices and let your student know which of these is the one you are willing to pay for.  There are usually tiered levels of dorms and meal plans which include different levels of amenities etc. These types of expenses can be crazy expensive even when you set limits.
My suggestion is to start with one of the least expensive, and see how that goes. If you teen needs more, you can add. But, remember that they will eat off of campus some, and probably snack in their rooms as well.
Know that the Cost of Attendance is so much more than the information below. Here is my YouTube video discussing what actual COA is for attending college, and the things to consider. Read on below for more details.
Tuition and Books
Tuition and books are the other biggie.
Tuition costs are set per hour. So, the cost is determined by the number of classes your teen takes. One option to look into is getting some of the gen. ed. classes taken care of at a local community college-these will cost so much less! Online is another option. Work with the school counselor to look into different possibilities.
Your student will need books. These can be rented or shared to save on the cost. Another way to save is to check out the library- many schools have their textbooks available there for students to use.
There are many websites that rent, including Amazon, which has worked well for both renting and purchasing for my oldest son. We sit down before each semester with both our computers open. He logs into his school bookstore, and I log into Amazon. In most cases the cheapest option is to RENT from Amazon! There are a few exceptions, but know that the return policy for Amazon is super easy and user-friendly.
Here are some books that helped us so much! (I am adding their newest version)
How to Write a Winning Scholarship Essay
•••••••••••••••••••••••••••••••••••••••••••••••••••••••••••••••
Shop Amazon – Rent Textbooks – Save up to 80%
Day to day expenses for your student should be a topic for discussion.
These expenses are for things like a meal off of campus, personal grooming items or school supplies that run out, and new clothing or shoes. What will you be willing to spend on these types of items? What will you expect your student to spend of their own money, if any? Be as detailed as possible to plan the best budget for college for your teen.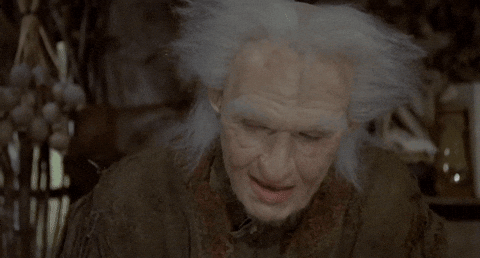 Senior year in high school is the best time to start! Don't wait until next year!
What do you spend now on your kid for day-to-day expenses? Does your child have a job? Should they get one?  Are you planning on them working in college for their extra expenses? Either way, you need to figure out what the budget will be.
There are many ways of working this out with your kids. For our boys, we pay for school, housing with a meal plan, and books. Anything, else is on them such as meals off of campus, fraternity, and clothes. This means that they have worked since they were 15 during summers, and part time during school each year for their spending money.
Our oldest son was able to get a great scholarship package for his grades, ACT, BSA Eagle and Boy's State. We aren't really spending much on him at all. Our second son will have a different situation, but we have already talked with him at length about this, and he knows what the budgeted amount will be. He also has his BSA Eagle, but not the other accolades. He will utilize the A+ program in community college.
A+ Program
Our state (Missouri) has a great program called the A+ Program. If a student shows good citizenship, has the required attendance, the required GPA, and with teacher supervision tutors a peer for at least 50 hours, then they graduate with A+ requirements on their record. (There are a few other items on the list, but these are the main ones.)
This is a great help for getting community college, and hopefully an Associate's Degree, basically for free-except for books! The specifics are in the link above. You should check with your school to see about any type of program such as this for a student who does not excel in school or on standardized tests.
Discuss ALL of these expenses to plan a budget for college.
Look at the college website. Open all tabs on the website pertaining to costs and scholarships. (Look for all of the fees!  There are things like parking fees, technology fees, health insurance fees…) Be open about what you as parents are thinking is a reasonable budget. Listen to and encourage questions from your child. One thing that we have learned is that they don't know what they don't know. Spell everything out as clearly as possible.
Don't wait until they are headed to college. Neither side should have to assume anything! You know what your budget is, so tell your child up front. Your child may have some expectations as well. This is the time to lay it all out on the table. I wrote another blog post on paying for college. Check it out here.
Some sample expenses for freshman year could be: car payment and insurance, gas, cell phone, fun money for going out, groceries (for dorm room, also toiletries as they run out), clothing, student loan payments, credit card…  What is your child responsible for now? Will it be the same when they are gone at college? If you would like it to be different than what it is now, then now is the time to change things!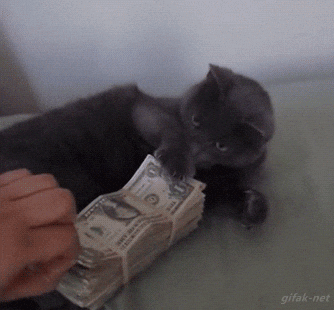 Need a planner?
Check out my budget planner for you and your soon-to-be college student to fill out together.
Planning a budget for college is so important!
All things considered, start these discussions SOONER THAN LATER. This can be a fun time to figure things out together, and to make decisions as a team.
Another resource I have is the link to the companion blog post for my book with printables that I forgot to include in the book. This is a great resource for talking with your teens.
Good luck to you all! Let me know how this goes for you!
I would love to stay in touch!
Make sure you subscribe to my Parenting High Schoolers newsletter below for more articles about surviving and thriving with teenagers. Simply enter your information below and you will be all set! You can also like my Facebook page, and follow me on Pinterest and YouTube! I look forward to seeing you again!
Check out these blog posts: College Bound: Conversations to Help Your Teen Through High School, Freshman Dorm Necessities, High School Parent Toolkit, and The Truth about College and Student Loan Debt
Pin for later!