College and career planning starts young.
Younger than you think! Start conversations in middle school. Continue them throughout high school, and really start to focus in on what your teen wants to do. Give advice. Find out more information. Work together to make a plan!
Now is the perfect time to have these conversations:)
This post is written by a new friend that I have met in the blogging world, Loren Kelly. Turns out she is a Missouri girl, so I like her already! She is an expert on this topic. *This post may contain affiliate links. My full disclosure policy is here.
Pin for later!
College and Career Planning
When it comes to college and career planning, there are a few secrets to success that I wish I could share with every parent and high school student across America. This information will save you time, money, and frustration. What do you need to know about college and career planning? Here are my top three tips.
Choose the career first and the college last
This first tip is vital. It seems logical to choose a college first, then declare a major, and think about the career portion closer to graduation. This is the model that has been followed for several decades in the United States.
This approach, however, has led to a large percentage of college graduates experiencing feelings of dissatisfaction when it comes to long-term career fulfillment. Also, many students enter college with an undeclared major and struggle to find an academic program that engages them.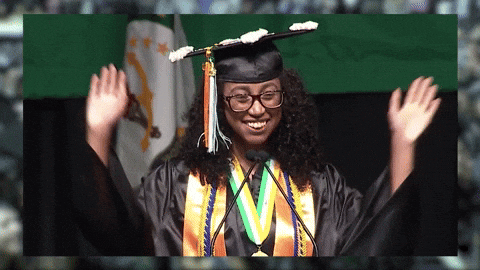 The solution to these issues is to approach the college and career planning process in reverse. To prevent time and money from being wasted, a student should determine a career path before choosing a college or training program. As the image below illustrates, begin with the end goal in mind. When a student comes to me for help with college and career planning, we begin by exploring career fields of interest.
Once we have determined the best-fit career for the student through comprehensive career exploration, then we proceed with identifying the best training and education to prepare for that career. Finally, we finish the process by finding schools and colleges that offer that training and make the decision based on reputation, graduation and employment rates, and cost.
Consider ALL careers and education options available
The second college and career planning secret to success is to consider all career options and all education options. In the early 90s, the myth began to spread that to be successful, one needed to go to college. We slowly started to see vocational and trade programs disappear from America's schools, and college preparation became the focus.
I want to encourage parents and students across the nation to consider all options. There are very lucrative trade careers that require short-term training and no college degree.
Real life example of college and career planning
Let me tell you a story about my brother. My brother, Jedd, was uncertain about his plan for the future at high school graduation. He enjoyed working with his hands; however, our parents and his teachers encouraged him to go to college. They assured him he would figure it out while at university because he was an intelligent kid with good grades.
Fast forward two years, and he dropped out with no degree, thousands of dollars of student loans, and a lot of frustration. Had he engaged in career planning first, he probably would have determined that a trade was the best fit for him. He is now a maintenance mechanic at a very reputable corporation. He earns a very respectable wage with a one-year vocational certificate!
As you approach college and career planning, consider all career options and then be sure to look at vocational schools, community colleges, colleges, and universities. The integrity of the academic program, completion and employment rates, and costs are significant factors to consider when choosing your education and training.
Begin gaining career-relevant experience early
The final tip is to gain experience in your future career field as early and as often as possible while pursuing your education and training! Gone are the days of a college degree ensuring gainful employment following graduation. To stand out in a pool of applicants, students must gain career-relevant experience while in school.
Most commonly, career-relevant experiences come in the form of internships for degree-seeking students or apprenticeships for trade students. In addition to the benefit of having experience on your resume, internships and apprenticeships also give students the opportunity to try a career.
First-hand experience in a career field can save a student a lot of time and money as they may determine early that a career may not be as fulfilling as he/she originally thought. If an internship or apprenticeship isn't feasible, volunteer work is just as valuable! As you engage in the college and career planning process, please reach out if you have questions!
More info about Loren
As a College Instructor and Career Coach, empowering young people to pursue the future with confidence and clarity is my passion! If you are interested in more information and ideas to assist your child with college and career planning, visit my website. I share weekly articles and free guides to help parents and students plan for the future!
Here is my review of Loren and her programs! Click the link to watch!
Related blog posts:
Middle School: Advice for Success
Best Year Round Posts for Parenting Teens and Tweens: 50+ Topics
How to Plan a Budget for College-Bound Teen: 7 Tips That Will Help
When You Have An 18 Year Old: Information You Need To Know
The Truth About Student Loan Debt: 5 Simple Ways to Prevent It
College Bound: Conversations to Help Your Teen Through High School
The Truth About to Prevent Student Loan Debt
I would love to stay in touch!
Visit my Facebook page, and follow me on Pinterest and YouTube! I look forward to seeing you again! And, finally, if you feel like this post was helpful, please share it on your favorite social media platform! Thank you so much!❤️
Pin for later!