We recently moved our middle son into his first apartment.
Last year, it was a dorm, now he's moving into his first apartment. This means essentially, that our son will never be moving back home again.
Moving him into a dorm was hard work, and I was a little emotional because it was the end of an era. I knew that we would all miss him, especially his little brother. But, I also knew that he was embarking on a new adventure, and that he would have lots of fun in college. Therefore, I didn't get too sad.
Plus, silly me, I thought that he would be moving home for the summer after his first year away. So, what does an onion have to do with this story you ask…
*This post may contain affiliate links. This means, at no additional cost to you, I will earn a small commission if you click the link and make a purchase. My full disclosure policy is here.
Pin for later!
All moved in
Well, now it is July after his freshman year, and he has been in his new apartment for a few weeks. I have had time to process this a little bit. He is still in town. He still comes home a couple of times a week. He came home yesterday for an onion.
Really? We are still helping with his groceries and rent money. He does know how to grocery shop on his own. But here he was for an onion!
He is a great cook. He has helped with meals ever since he was in middle school. He is looking for a grill on Facebook marketplace because he would like to have cooking options. His roommate doesn't cook, but said he would split the cost of food and clean up if Will would cook and share.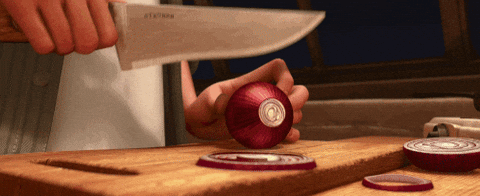 My son called after their first trip to Aldi's to say, "Momma, that place is a miracle."
So, yes, he has moved out, but that's okay. He is still my sweet boy. Who calls and stops by to grab an onion, who wants my *chicken salad recipe (included down below this post), and who is very particular about how his room looks now.
We are still looking for some good deals on some things that they need for their apartment, but it is coming together nicely.
As your teen (or anyone) is moving into a new place, here is a great guide to what and how to pack for an organized move-in.
*Recipe at bottom of this post.
How it all came together
One thing that his roommate's mom and I did was to shop ahead of time at garage sales, estate sales, online, and our own homes to gather a lot of their necessary supplies and furniture. This really helped to split the cost and not have it all be happening at once. Here is a first apartment checklist!
I shopped at Home Goods for a lot of his bathroom supplies, and I do believe he was as particular about what he wanted as any girl would have been. I took pictures and texted them to him. His comments were priceless.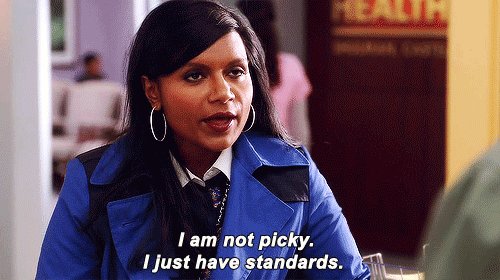 "Too girly." "Too patterned." "That's ugly." "Too brown." You get the picture!
He and I just headed to another home supply store last night, and I think he is set with his first apartment must haves. He mentioned when we walked through the doors that this was his new favorite kind of store! I was cracking up. He looked through all the kitchen gear, and we spent at least fifteen minutes in the candle section trying to find just the right scent for his room. Priceless time together!
Here is one thing that he and his roommate are learning.
They are really proud of their new home. They have worked hard to make it nice. It is amazing what a little ownership will do for their housekeeping! I have dropped by with a few items a couple of times. Each time, their apartment is spotless! This is the boy who, when we moved his bed out of our house, we were able to fill a trash bag with the stuff from under his bed. It was DISGUSTING!
They have started to learn who of their friends they can trust to be respectful of their space and things in that space. This has been very eye-opening for them.
Speaking of friends… It is good to remind your teens to stay safe. It is important for them to know who all are aware of their address. Read the following article about staying safe in their new digs here.
They have established house rules.
They have established a time for the end of the night. Obviously, they will make exceptions, but in general they decided what time they want everyone to leave.
Another thing that they have decided is that their friends need to let them know that they are headed over, and their friends need to make sure that it's an okay time.
My son and his roommate are both on really tight budgets. They have asked that their friends not show up empty handed. They cannot afford to host with food and drink every time their friends are over. This is a very social group, and basically their apartment is one of the few that any of them have right now. Many of their friends living at home for the summer and are wanting to come over away from their parents.
My son has the hall bathroom. He has learned that a lot of his friends are pigs. His term, not mine. He has had to clean his bathroom many times more than probably ever in his life! With that in mind, I created some fun bathroom art for him. Here is one of them below. They are each meant to be printed out and trimmed to 5″ x 7″.
Setting up a budget has been a work in progress for a couple of weeks.
We have been helping him with all the expenses of a first time apartment set up. Now that it is pretty much a settled place, we have had him keep track of expenses.
Groceries
Paper goods
Summer fun money
He is now on a set budget where he takes care of all but the groceries. This is with the understanding that he needs to be shopping at Aldi's and not the gourmet grocery store downtown. We will adjust the amount in a few weeks if it isn't enough or is somehow too much. He already pays for his own gas, and will start paying us for his car insurance in the fall after he has made his summer money.
Don't forget to grab the first apartment checklist here.
Pin for later!
Parent Guidelines
Have you checked about renter's insurance? If the apartment is on campus, it may not be needed. If off of campus, check with your insurance carrier. Coverage is offered for many things. The building itself will be covered by the apartment owner's policy. Personal property is covered by renter's insurance. Only 37% of all renters have this, so it is definitely worth checking into!
(Please note: renter's insurance may be required by the landlord and it's typically very affordable!)
Remember, this is your teen's apartment. You are probably not welcome there very often. Get them moved in, and then stay away.
If you do stop by, do NOT say anything about the way it looks. Giving your child a fair warning that you are coming would be polite.
Do not assume that your kids know what you will be paying for. Both of our boys thought that since they were now going to be in apartments that they would have to pay for their own food! We told them that we would help them to get on a budget and give them a little towards food weekly. They were both shocked because they thought moving out meant they were on their own.
I ask occasionally if either of them needs anything at Walmart or wherever. I like to let them know I got extra toilet paper or cleaning supplies that they can come pick up. They love this because it mean their budget will go towards more groceries for the week.
If you live far away, here is a great post for sending a first apartment care package.
If you are getting ready to experience a first apartment with your teen, have fun!
Work together to find good deals with both your teen and the others that will be living there. It worked really well and evenly when I worked with my son's roommate's mom.
We both scrounged up furniture from around our homes. She looked at estate sales and garage sales. I did the same as well as using Facebook marketplace-that place is amazing!
We also shopped at Home Goods, Target, Walmart, Bed Bath and Beyond, and Dollar Tree for their sales.
Enjoy this time of new freedom for both your teen and yourself! And, be sure that you always have an extra onion around-just in case!
If your older child is moving into more of a grown-up permanent place, here is a post I wrote for a friend's blog about 7 Unexpected Costs in the Real World.
Have you read my book? College Bound: The Ultimate List of Conversations to Help Your Teen Through High School It is all about the conversations that will help move your teen towards independence whether that means college or not!
I would love to stay in touch!
Make sure you subscribe to my Parenting High Schoolers newsletter below for more articles about surviving and thriving with teenagers. Simply enter your information below and you will be all set! You can also like my Facebook page, and follow me on Pinterest and YouTube! I look forward to seeing you again!
Related posts: Parental Right Change When Your Teen Turns 18, What Your Teen REALLY Needs in the Dorm, Backpack Essentials for College
Mel's Chicken Salad
The best chicken salad around!
Ingredients
1

whole chicken, boned or equivalent pieces

(rotisserie chicken is super easy to use, just skin and debone)

1

c.

celery

(chopped fine)

1

c.

white grapes

(halved)

1/2

c.

sliced almonds

(browned in skillet or toaster, about 5 minutes)

1

tsp.

salt

1

c.

mayonnaise

1

Tbsp.

parsley

(dried)

1/2

c.

whipping cream (not whipped cream!)

(whipped until soft peaks)
Instructions
Skin, debone, and loosely chop chicken. Add to large bowl.

Brown sliced almonds about 5 minutes in a skillet or toaster. Add to bowl.

Chop celery and grapes. Add to bowl.

Whip cream. It takes about 5-10 minutes, the higher the mixer setting, the quicker it comes to soft peaks. Add to bowl. Tip: Put metal bowl and beaters in freezer for 15 minutes for quicker mixing.

Combine all ingredients. You want it to be pretty wet from the mayo and whipped cream. If it's not, add more mayo.

Refrigerate, overnight if possible because the flavors will get better and better!
Notes
This is great on a sandwich or on top of a bed of lettuce and tomatoes. Also, really good by itself. My boys inhale this stuff!