Is your senior pulling away from you this year? I hear this from so many moms, and I feel ya! Every year it happens. I've had this happen to me two times already and I'm dreading my senior pulling away from me when it happens the third time!
Some, if not most of this process is natural. But, you may be contributing to the speed at which this is happening. Here are some ways to be aware and make sure that you can preserve your last few precious moments with you senior.
Pulling away from us can take a lot of forms and it is really sad and it is awful and it is natural.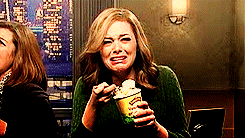 During this year your seniors are going to be pulling away from you. It can be it can be bad attitude. It can be the fact that they just don't want to talk to us. it can be them being not nice to us and to their siblings. *This post may contain affiliate links. My full disclosure policy is here.
Pin for later!
What can I do when my senior is pulling away?
Don't feel like if your teen is doing any of these things that they're the only one. because i can assure you that they're not. What can we do? Be sure to read the tips below after you watch the video all about when your senior pulls away from you.
Have you read my post about all the "things" when your teen turns 18?
Let them know that things will change, prepare them!
This is so important, and yet we forget to give our teens a heads up about how traumatic senior year can be. We get caught up in all the fun and exciting things, that we forget all the angst.
There are so many decisions that our teens need to make. College? If college, then where? What is needed for all the applications? Is there enough money? What will they need to know? Do they know enough? Are they smart enough for college? Are their grades good enough to even get in? Will they even like it once they are there?
I am exhausted just thinking about all of these worries, and this is just if college is in the works!
Not college? Trade school? Military? Gap year? Where will they live? What will people say? What will my parents think if I don't want to go to college? Etc…
So… let your child know that you are there for them no matter what their decision –even if you don't like the decision. This is HARD. Be supportive. Listen. Encourage them to make a pros/cons list to make decisions.
Don't assume that you know what they are thinking
Seniors have to pull away from us as their parents. They're also pulling away from friends their friendships groups might be changing they this is a big year of transition for teens. They have one million things going through their heads as I mention above. Sometimes just sitting together and not talking is okay too.,
Talk about what they are interested in
It's not about you. Write your teen a note and ask if they need anything from you. If they want to ask any questions. If they have any concerns. Be available. Listen more than you talk. Give encouragement.
Balance giving freedom and still have control
This is a year that you really need to start letting them have more freedom. It will not be easy, but they are ready, and even if you are not, they need to start to have experiences that will test their problem solving skills. They need to learn to be in situations that will provide learning.
This is a time for talking about things that they might encounter in their future at college or wherever they might end up. Help your teen to think through and talk through different scenarios. Let them know you have faith in them. Give them opportunities leading up to their departure that will build up their confidence.
Before they are gone, let them go
This means in your heart, you need to accept that they will be gone soon. This is the saddest feeling. It is so hard to do, but you need to start getting used to them being gone more and more.
They will have been gradually becoming more and more independent over the years. There will be decisions that they make that you may not agree with in addition to those that will you will be proud of. It will be a wild emotional ride…
What do do when my senior is pulling away…
We need to be patient with our seniors, and it is so hard because it hurts. The feels are just non-stop! Not only is it an exciting time because of all the things… Even during Covid, there are things that our seniors are looking forward to: their senior picture, prom, graduation, all night party…
So, if you have a friend who says to you, "My senior is pulling away from me," give her the biggest hug! She needs it so badly, and I will be there with her in a couple more years?
**Remember, once they turn 18, there are some legal forms that your teen needs to have. Read all about it in this post.
Related posts:
What Happens To Parental Rights When Your Teen Turns 18?
Are You Asking Yourself How Are We Going To Pay For College Next Year?
College Bound: Conversations to Have With Your Teen
The Best Books to Give At Graduation: 29 Great Choices
Inquiring Minds Want to Know: "What Are the Best High School Graduation Gifts"
I would love to stay in touch!
Like my Facebook page, and follow me on Pinterest and YouTube! I look forward to seeing you again!
Pin for later!