Ideas for Parents in December
Do you have tweens or teens? Here are some ideas for parents in December! I include books, movies, and timely help for parents of tweens and teens. (October and November) Let me know what you are learning and loving so that I can add that to future posts! *This post may contain affiliate links. My full disclosure policy is here.
Pin for later
Learning:
Do you have a high school student? Are they starting to think about college? This is such a fun time! But, beware of the price tag for college! Help your student to be more aware of what these costs will be now and in the future.
Give you student the gift of knowledge this holiday season! Student loan debt is no joke. Here are some links to articles that will give you some help when having this conversation with your student, significant other, and anyone else involved in the education of your teen.
Most College Grads Consider Their Student Loan Debt a Life Sentence
How Will We Pay For College Next Fall?
The Truth About Student Loan Debt
Here are some things we have learned about having teens over the holidays these past years…
Loving:
Book:

Maisie Dobbs -Winspear
This past year, I have learned to love the character of Maisie Dobbs.
Maisie's intuitive gifts and helped her earn admission to the prestigious Girton College in Cambridge, where Maisie planned to complete her education -she began as a housemaid.
The outbreak of war changed everything. Maisie trained as a nurse, then left for France to serve at the Front, where she found—and lost—an important part of herself. Ten years after the Armistice, in the spring of 1929, Maisie sets out on her own as a private investigator, one who has learned that coincidences are meaningful, and truth elusive. Her very first case involves suspected infidelity but reveals something very different.
In the aftermath of the Great War, a former officer has founded a working farm known as The Retreat, that acts as a convalescent refuge for ex-soldiers too shattered to resume normal life. When Fate brings Maisie a second case involving The Retreat, she must finally confront the ghost that has haunted her for over a decade.
The Henna Artist -Joshi
I loved this book and learned so much about this culture. Lakshmi is a wonderful main character!
Escaping from an abusive marriage, seventeen-year-old Lakshmi makes her way alone to the vibrant 1950s pink city of Jaipur. There she becomes the most highly requested henna artist—and confidante—to the wealthy women of the upper class. But trusted with the secrets of the wealthy, she can never reveal her own…
Known for her original designs and sage advice, Lakshmi must tread carefully to avoid the jealous gossips who could ruin her reputation and her livelihood. As she pursues her dream of an independent life, she is startled one day when she is confronted by her husband, who has tracked her down these many years later with a high-spirited young girl in tow—a sister Lakshmi never knew she had. Suddenly the caution that she has carefully cultivated as protection is threatened. Still she perseveres, applying her talents and lifting up those that surround her as she does.
One True Loves -Reid
This is a love story with a twist! I loved the woven loves of Emma's life.
In her twenties, Emma Blair marries her high school sweetheart, Jesse. They build a life for themselves, far away from the expectations of their parents and the people of their hometown in Massachusetts. They travel the world together, living life to the fullest and seizing every opportunity for adventure.
On their first wedding anniversary, Jesse is on a helicopter over the Pacific when it goes missing. Just like that, Jesse is gone forever.
Emma quits her job and moves home in an effort to put her life back together. Years later, now in her thirties, Emma runs into an old friend, Sam, and finds herself falling in love again. When Emma and Sam get engaged, it feels like Emma's second chance at happiness.
That is, until Jesse is found. He's alive, and he's been trying all these years to come home to her.
Signal Fires -Shapiro
I loved the mystical way this is written. All the characters are somehow connected, and each relationship is important to the next. As the point of view changes with each character, you learn more about their perspective
Signal Fires opens on a summer night in 1985. Three teenagers have been drinking. One of them gets behind the wheel of a car, and, in an instant, everything on Division Street changes. Each of their lives, and that of Ben Wilf, a young doctor who arrives on the scene, is shattered. For the Wilf family, the circumstances of that fatal accident will become the deepest kind of secret, one so dangerous it can never be spoken.
On Division Street, time has moved on. When the Shenkmans arrive—a young couple expecting a baby boy—it is as if the accident never happened. But when Waldo, the Shenkmans' brilliant, lonely son who marvels at the beauty of the world and has a native ability to find connections in everything, befriends Dr. Wilf, now retired and struggling with his wife's decline, past events come hurtling back in ways no one could ever have foreseen.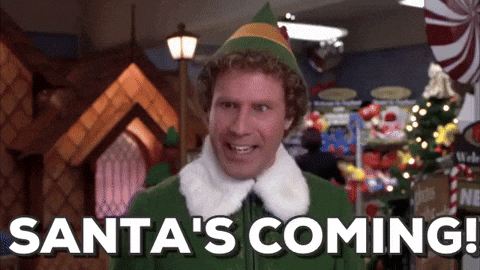 Movie:
Are you looking for a great movie to watch with teens? This is it! Whenever we see that this is on, we watch it! We first all saw it at the theater, and then bought it. It has great themes such as: survival, friendship, perseverence, problem solving, and hard work. So many great lessons and conversations have taken off from this movie every time we watch it!
Gadgets:
Christmas Tree– We ordered this one from Amazon, and I am so happy with it! The price was right, and we have needed a new one for a few years. I thought that if it didn't work, then I would just return it. Amazon is so awesome with returns!
I love the way this looks real after I fluffed it all up. This is a huge thing for me since we cannot have a real tree because of one of my boy's allergies.
Have you seen this thing?? It can fix lights on strands or a tree! Lightkeeper Pro
Gift wrapping Station– This cart is a game-changer! You can have all your supplies right at hand with a flat surface to wrap on. My girlfriend has this, and I am jealous! This is all I want for this for Christmas!
Helpful term to know with teens:
HIPAA is a governmental term. The Health Information and Portability Accountability Act comes into action when your teen turns 18. Up until this point, you as the parent have signed the HIPAA form at all doctors visits. This includes dental, vision, and insurance information as well as primary care.
Your 18 year old will need to sign this form and list any adults who may be given information regarding their health. If you are not on that list, then you will not be privy to any of that information. (A really good description for an 18 year old to read about what the HIPAA means is here.)
**It is recommended that you get a power of attorney for the state that your teen goes to college in, as well as the state of permanent residence. Here is more info about each state's requirements.
Grab both the health and financial power of attorney legal documents. We used them and printed these out for our two oldest boys while they were in college. It took less than 15 minutes to fill in the blanks, and print out!
I have heard horror stories about parents not being able to make medical decisions for their kids because this was not in place, so please do this for your peace of mind. *The cost of these forms is so much less than going to an attorney, which I checked into before doing this. And, talk about EASY!
Quote:
"Blessed is the season which engages the whole world in a conspiracy of love." –Hamilton Wright Mabie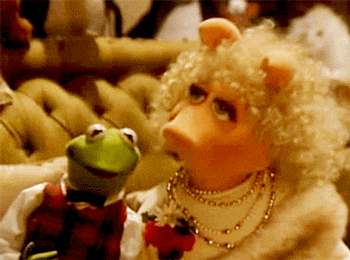 Holidays:
Pearl Harbor Day (7), Chanukah (varies yearly), Christmas Card Day (9), Ice Cream Day (13), Bake Cookies Day (18), National Ugly Sweater Day (the third Friday), Winter Solstice (21), Christmas Day (25), Card Playing Day (28), New Year's Eve (31)
Gift guides:
Need some ideas for shopping this holiday season? Here are some:
15+ Best Gift Guides for Teens
Other timely help
25 Days For a Teenage Christmas
Help your teen with their finals with these tips!
Watch some great holiday movies!
Christmas With Teens: 11 Special Ways to Bond Over The Holidays
This post was written with summer in mind, but some of these tips would be super helpful over winter break!
I hope that you have learned some things with these ideas for parents in December!
I would love to stay in touch!
Make sure you subscribe to my Parenting High Schoolers newsletter below for a weekly dose of love from me about surviving and thriving with teenagers. Make sure to visit my Facebook page, and follow me on Pinterest and YouTube where I share lots of helpful info for parents of tweens and teens! Thank you so much!❤️
Pin for later!