Attention parents and grandparents of teenage girls, are you wondering what are good gifts for a teenage girl? Not sure what to get your teenage girl? This list is vetted by a number of teenage girls that I have reached out to for the best answers. Check out the ideas below!
See my gift guide for boys and ideas for stocking stuffers! Just choose one or all! Any teenage girl would love one of these gifts.
Happy shopping! No matter if it is the holiday season or a birthday coming up soon, I hope that these ideas will help you to answer the question, What are good gifts for a teenage girl?" *This post may contain affiliate links. My full disclosure policy is here.
Pin for later!
Ideas to instill gratefulness and giving
These are copied from my gift guide for guys blog post here.
One thing that we have really tried to instill in our boys is a sense of gratefulness. This is not always easy in this day and age. Some ideas that have worked for us are listed below. Try these with your teenage girls!
Each time the boys make money, whether it's allowance, money they've earned at a job, or gift money for their birthday, we ask that they save some for gifts that they might have to purchase in the future. This shows them that what they save matters. And, when they are shopping for gifts for friends or family, it means so much more to them that they are contributing to it themselves.

When our boys receive gifts, they are required to write thank you notes. This is not something that they enjoy, but they still have to do it. Sometimes, I am better than others at reminding them to do this, but I feel like it is so important to show gratitude to others for taking the time to purchase something that they like or enjoy. Most gifts cost money as well, so that needs to be appreciated as well.

My boys have to think ahead and purchase gifts for one another. They really put a lot of thought into the process, and it's been fun over the years to see what they come up with. Usually 2 go in together for the third brother, and so they work together, which is also really fun to see. Sometimes they purchase gifts, and occasionally, they will make gifts.

They are also supposed to get my husband and I each something or something for us together-we try to give them a few ideas ahead of time!

Now check out my ideas for the girls!
*Did you know I have a Facebook group all about Deals for Moms of Tweens and teens? Here is the link!
What are good gifts for a teenage girl?
Lululemon Black Wunder Under Pant Hi-Rise– Love these!
Rustic Jewelry Organizer– This will hold all the jewelry that your girl has, and it conveniently hangs on the wall.
GoPro Hero 9 –This is not much more than just the GoPRo 7 alone!- Dream gift for the adventurous girl.
Ruffled Ankle Booties– Cute for jeans or dressing up.
Wireless, Waterproof, Speaker– This has built-in mic, plays for 12 hours, and 2 built-in speakers. Great for the pool or anywhere she wants to go.
ArtNaturals Aromatherapy Essential Oil and Diffuser Set– Comes with 8 starter oils: peppermint, tea tree, rosemary, orange, lemongrass, lavender, eucalyptus, and frankincense. Has auto shut-off and a 7 color LED light. So many uses for oils!
Fun Hippie Boho Pants– 100% cotton, super comfy for all the lounging going on these days.
The Happiness Project One-Sentence Journal: A Five-Year Record (goes with the book The Happiness Project)- This would be a great gift for the beginning of high school or college!
Kate spade New York Activity Tracker– Cute way to keep track of all activity.
Air Chalks Set: 10 Colorful Hair Chalk Pens– Temporary color for fun accents on occasion.
12 pcs. Makeup Brush Set -Cup holder and 12 professional cosmetic brushes
Have you heard of a squishmallow? They are these cute pillow critters that are all the rage right now!
Looking for a gift that keeps giving? Here are wonderful subscription boxes for all ages of girls -you pick the age range. The boxes each contain positive lifestyle products that are actually tested out by groups of girls for their approval.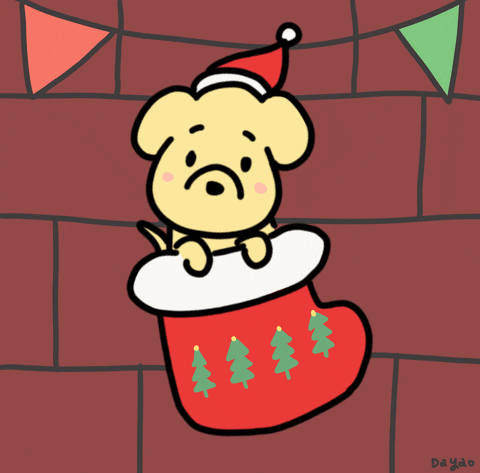 Here are some mini gift ideas for a stocking or to tie on with ribbon when wrapping the gift…
Earbuds -always good to have a backup set for the backpack
Phone case –
so many cute choices
Phone charger -There are so many cute animal chargers to choose from!
Thank you cards -These are always good to have on hand!
Here is a gift just for fun! I just came across it, and it is the cutest little waffle iron! So much fun for a sleepover or just for a fun breakfast. Remember, you can cook lots of things in a waffle iron, so think outside the box with this one:)
I hope that this helped you out if you are asking, "What are good gifts for teenage girls?"
Check out these other posts for the holidays:
49 Holiday Movies To Watch With Your Teen
Budget Friendly Ideas for the Holidays
11 Ways to Bond With Your Teen Over the Holiday Break
And these are links to other gift guide posts:
Best Valentine Gifts for a Teen to Give or Get
Best Gifts for a Teen's Easter Basket
15+ Best Gift Guides for Teens
I would love to stay in touch!
Make sure you subscribe to my Parenting High Schoolers newsletter below for a weekly dose of love from me about surviving and thriving with teenagers. And, visit my Facebook page, and follow me on Pinterest and YouTube where I share lots of helpful info for parents of tweens and teens! Thank you so much!❤️
Pin for later!