Christmas with teens is the best!
Christmas with teens can be special, so make plans that they want to be a part of! This is my favorite time of the year with my kids. Your time is limited, so it's fun to make use of it in all the ways that your kids love.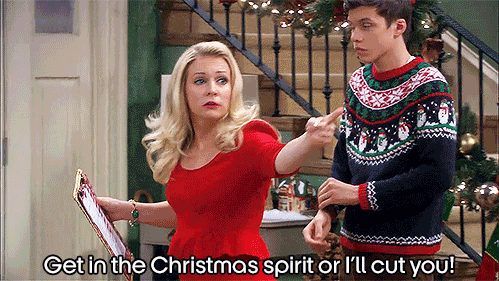 This GIF cracks me up!?
Before the break begins
Before the season even begins, be sure that you set up a budget so that you don't overspend. I am a big fan of "less is more", and with teens they are just looking for comfort, food, and fun. Let's get started!
If your teens are away at college, then they will be going through their finals season. Send them a fun care package to get them through these stressful days. My friend Laura over at almostemptynest.net has great ideas for winter care packages.
Laura also has a template for planning your entire holiday on an app called Airtable -it is amazing, and super helpful, and FREE!
Here are all the holiday ideas I have gathered in one spot!
A friend of mine just wrote a book all about holiday planning -taking the stress out of the holidays! She includes all sorts of checklists and pages to stay on top of all your holiday planning.
Set up expectations
Some of your older teens will be coming home from college or elsewhere. You might need to set up some expectations. Here is a great post by my friend Miranda over at thereluctantcowgirl.com about how to survive and connect with your teens over winter break.
*This post may contain affiliate links. My full disclosure policy is here.
Pin for later!
Decorating
My teens loved to decorate! We always made a big deal about it right after Thanksgiving, and played music to set the mood. They each used to have a tree in ther rooms, but over time, they decided against those. Start this tradition with your teens, and end the day with a favorite meal or dessert to thank them for their help.
Simple ideas for Christmas decor throughout your house from plaidsandpoppies.com
Front porch decor from nikkisplate.com
Setting a holiday table by freshexchange.com
Easy decorations for cabinets -you could do almost anything! I do my pantry doors and clip our Christmas cards onto it. Very festive! from b4andafters.com
Ideas for bedrooms at Christmas from ladydecluttered.com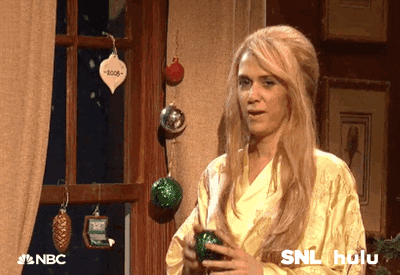 Recipes
I tried to find complilations of easy recipes!
30 easy appetizers -my boys love "snacky" dinners from playpartyplan.com
21 casseroles to accompany your main dishes -from crispyfoodidea.com
Simple and festive main dish recipes -you had me at simple! from 31daily.com
24 cookie recipes – try a new type of cookie this year! from cravingsomecreativity.com
Snowman pretzels – so many variations – by b4andafters.com
Traditions
Tradition: 1. : the handing down of information, beliefs, or customs from one generation to another. 2. : a belief or custom handed down from one generation to another. tradition. noun. (dictionary.com)
Hold onto the traditions that mean the most to each of you, and let go of the others to make room for new ones! Have fun. I talk about this in my YouTube video.
Here's a fun tradition that I hadn't heard of. Christmas Eve boxes. My kids always got new pajamas to wear, and a new game for the family to share. I might have to try one of these box ideas this from moneyprodigy.com
Build a gingerbread house -from akpalkitchen.com -I will have to find a picture of one of our boys' creations from the past! Here are some kits that would be fun to build!
Here's another fun tradition -from cleanmama.com Have basket of books for each major holiday. I have done this, and each year I would purchase one or two new books to add to the basket.
Crafts/Hobbies
Use this down time for your teens to find something new for them to try or continue with their love of creation. So many hobbies are relaxing, and this will go a long way to their decompression after a hectic semester.
20+ Sharpie crafts that are perfect for the holidays from happinessishomemade.net
Washi tape crafts for the entire family from sloely.com
String star ornaments -so cute from eytozee.com
Scrap fabric Christmas tree ornaments from firefliesandmudpies.com
Games
Game night is such a fun way to connect with your teens.
10+ games to play with your teen -all different kinds of games included in this post from parentinghighschoolers.com
12 games to play virtually if you are not together by christmasphere.com
Guess Who (Christmas version) by kidfriendlythingstodo.com
Holiday Jeopardy from allthepartyideas.com
Saranwrap candy ball -this is really fun- from momluck.com
'Tis the Season Trivia game -we love this! I just keep it on our table during the holidays to spark conversation?
Movies
Here's a post with more than 50 movies for Halloween, Thanksgiving, and Christmas. Checklists included for keeping track of the ones that you have watched.
Here are some ideas for setting up a fun family movie night… from healthyhappyimpactful.com
Holiday Bingo for Hallmark Christmas movies -such a fun idea!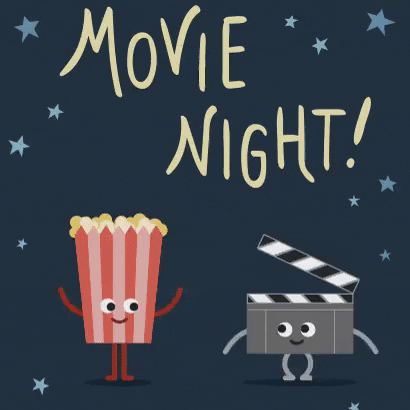 Activities
25 Days for a Teenage Christmas -ways to enjoy the holidays with your teens?
Stained Glass Adult Coloring Book -for relaxing in front of a fire or good movie!
Putting together gift baskets for neighbors, friends, and other people can be a great family activity. Shannon at skiptomylife.com has some great ideas for this from the dollar store!
A great activity for giving back are these feed the hungry stocking packs -from 5littlemonsters.com The family that serves together, stays together! Or make these sock packages for the homeless from penniesoftime.com -these are such a great idea.
Binge watch a series as a family! We LOVED Schitt's Creek, but this post gives other ideas as well. Plus, the post has lots of gift ideas if you know someone who loves SC!
Work on a holiday puzzle -we always have one set up on a side table in our sunroom for the holidays, and we all work on it at different times while watching movies.
Holiday scavenger hunt -we have done this before with our dinner club, and had so much fun!
Books
Here are a couple of books that will help you during this season.
Have Yourself a Minimalist Christmas
The Little Book of Hygge: Danish Secrets to Happy Living -If you have not heard of this, there are so many ideas for comfort. And, what is Christmas if not comfort?
Gifts
The posts below are from my blog. They are all updated often during the year. I have vetted the gift lists with a number of teens and their families over the years as I have continued to add posts, ideas and update them. I hope that these are helpful in your search for the perfect gifts!
Gifts for 18 year old – This post is about all sorts of things regarding a teen turning 18, but there are gift ideas at the bottom of the post.
147 Jolly Holiday Ideas to Enjoy with Your Teens
Christmas with teens can be such a fun time. Be sure to do your prep work. Talk with them ahead of time to make sure that any plans that you make are something they like to do or that they know is one of your non-negotiables. Relax. Do as much ahead of time as possible. Enjoy!
I would love to stay in touch!
Visit my Facebook page, and follow me on Pinterest and YouTube! I look forward to seeing you again! And, finally, if you feel like this post was helpful, please share it on your favorite social media platform! Thank you so much!❤️
Pin for later!