Are you like me? Are you constantly wondering what to give your mom for her birthday? Mother's Day? Does she already have everything? You might ask what are the best subscription boxes for mom?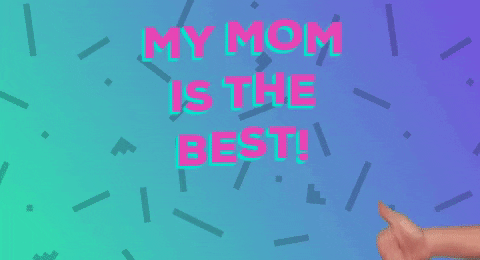 It depends on your mom, you, your budget, and your relationship. I give many options below so that you can pick from a variety of types, prices, and the regularity of delivery.
Finding the perfect gifts for moms, gifts for mother in law's birthday or anything (!), or gifts for Mothers Day is challenging. I have done the research for you!
Almost all of these can be ordered monthly or quarterly or even just once. They are original and lovingly curated by many small business owners looking for a unique way to sell their products beyond their own backyards.
If I had unlimited funds, I would sign up for so many of these, because what is more fun than the occasional surprise in the mail full of goodies for me? And, I can take care of all my besties, my mom, and my mother-in-law all from the comfort of my own couch!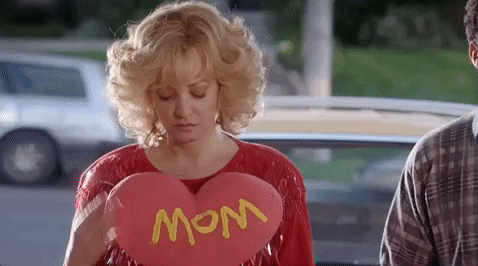 Take a peek at the few that I have selected as options for each of these categories of gifts. There are sooooo many more, so take a look at all of these monthly subscription boxes for moms!
I chose 5-6 different "boxes" for each category for moms (and a few for dads). One category that I found later was college kids! (Look for a list of other categories at the bottom of the post.) I copied the descriptions given for each box, but added in my own opinion as well. Good luck on your gift search. *This post may contain affiliate links. My full disclosure policy is here.
Pin for later!
Here are the Best Subscription Boxes for Mom…
Are you kids wondering what to give to you?? I have landed on the genius answer for all your woes. Subscription boxes! These are the bomb -because you don't want a robe.
Gifts for moms who are a

Book Lover
I am not a big bath taker, but I know a lot of people in my life who are, and who would absolutely love this subscription.
Winding down at the end of the day with a steamy bath and a good book is one of life's simplest pleasures! The Bubbles & Books box combines reading and relaxation to deliver a truly blissful bath experience. Choose your favorite book genre: Contemporary Romance, Historical Romance, Paranormal Romance, or Mystery/Thriller.
Choose contemporary, paranormal, or historical romance – or mystery/thriller books.

Items to expect: Bath bombs, artisan soaps, bubble baths, teas, candles, lip scrubs, whipped soaps, face masks, bath salts and so much more! Every month a surprise treat!

Each standard box includes: 1 paperback, 5+ romance eBooks, 3-5 luxury bath and body items

Each premium box includes: 2 paperbacks, 5+ romance eBooks, 5-7 luxury bath and body items

Gift a Bubbles & Books subscription with a single box or choose from 3, 6, and 12 month pre-paid subscription options.
The price is right, and who wouldn't love a surprise book every month. Since it is so inexpensive, if you get one you don't like, just pass it along:)
Book of the Draw is a no-frills monthly subscription box containing highly rated fiction books that we have lovingly curated just for you. We only select titles we have read and loved for our boxes – we do the hard work so you can just sit back and enjoy! Subscribe now & let us help you find your next great read from just $7 per month.
All titles are highly rated not only by ourselves but also across multiple review websites (we're not completely biased!)

Genres include contemporary, historical, literary, mystery, thriller, and chick-lit/romance. Select your favorite(s) at checkout and we will only send books from those categories.

We are transparent that our books come from publisher overstocks. This means we must classify them as 'used'. They are in almost perfect condition, with just a mark on the top or bottom pages and occasionally some very minor cosmetic damage.

Each box will contain a surprise book. To ensure this is a pleasant surprise (in the sense you haven't read the book before!) we encourage you to share your Goodreads profile or other reading log with us so we can check it is not a title you have read before.

We are now offering 1 and 2 book monthly options.
Same description as above.
We believe books should be circulated and that an author's work should endure. Your books are randomly selected from our inventory of your selected genres. We strive to select the best quality used books for our readers. Get a fun book surprise in the mail every month! -1 book envelope $6.79 -2 book envelope $11.99 -4 book box $17.49
Your books are hand selected based on your selected genres and reading preferences.

Only used books meeting our quality standards are sent.

We keep books in circulation. We like to find new readers for used books.

Keep the books you love, pass the others on someone who will.
I have a few older friends who are struggling to read anymore with regular print for various reasons. This would be so great for them!
You choose the genre, we choose the book! Each title will be a surprise to you (like getting a present in the mail!) and a recent large print publication. This is an excellent subscription to gift to a family member or friend who you don't get to see very often. We're happy to include personalized notes from you to your loved one in each box.
New trade paperback book each month

Personalized notes upon request

Gift items approximately 4x per year

Large print books make for easier reading
I love chick lit, great escapism when i have the time.
Chicklitology is a celebration of witty, well-written fiction, about modern women's lives. Curated by a Book Geek and Author, Katherine Womack, the subscription box substantiates everything that encompasses the genre: excitement, motivation, relatability and resolve.
This is a box for Moms, Single & Minglers, Book Geek Extroverts and Introverts; we'll bring the solitude to her.

The boxes are themed, and will include a new release or an Oldie but Goodie, hard-cover or paperback, Women's Lit title (ie. Chick Lit, Romance, Self Help, and Autobiography). On occasion, it'll get steamy with Erotica. We'll also toss in accompaniments (t-shirts, journals, mugs, jewelry, etc). Your beverage, snack and bookmark are guaranteed in every box–on us (they're exempt from the box's retail value).

Here is the best part: after completing a 12-month subscription term, you'll become a certified "Chicklitologist". Your celebratory box will be complimentary, and your subscription rate will be discounted thereafter. So, go ahead! What are you waiting for? Get certified!

If you'd like a spoiler, feel free to contact us (to determine if you've read the book of the month).
I have only started drinking coffee in my 50s. I love to try new ones, and this sounds great!
MyBean is the perfect gift for friends & relatives who enjoy good coffee and like to try new and exciting coffees from around the world! Our coffee is ethically sourced and grown without chemical pesticides & artificial fertilizers. Your box will contain 2 different types of freshly roasted whole bean coffee (12 oz total) every month.
A different exciting global destination every month! Perfect for dinner clubs, date nights, home-schooling curriculum, kids education, family time, healthy eating with fun flavors, or as preparation for an upcoming international trip

Includes: spices & spice blends from each featured destination, 5-6 recipes to feed 6-8 people each (for a full course meal)

Themed Music Playlist from each destination, plus a welcome postcard with fun facts about the featured country

Vegetarian-friendly and gluten-free

Every box sold supports a Non-Profit that impacts Youth Education
We love spices in this house! My boys like super spicy, but have to tone it down for me. I might have to get this for more experiments in our kitchen!
Explore, discover, and experience a new destination each month through a monthly curated box of spices, recipes, themed music and fun facts from each featured country. Spice Madam also makes the perfect gift for that internationally-minded foodie in your life! What you can expect:
A different exciting global destination every month! Perfect for dinner clubs, date nights, home-schooling curriculum, kids education, family time, healthy eating with fun flavors, or as preparation for an upcoming international trip

Includes: spices & spice blends from each featured destination, 5-6 recipes to feed 6-8 people each (for a full course meal)

Themed Music Playlist from each destination, plus a welcome postcard with fun facts about the featured country

Vegetarian-friendly and gluten-free

Every box sold supports a Non-Profit that impacts Youth Education
Italian food, 'nuff said!
Bring the delicious Italian cuisine home to you every month! Satisfy your hunger for authentic Italian sweet and savory food sourced directly from Italy. Enjoy 5-6 ready-to-eat Italian items ranging from gourmet chocolates to artisan salami. Perfect for gifts, dinner parties, and for an authentic Italian date night in!
Enjoy 5-6 gourmet Italian treats every month ranging from salami by artisan manufacturers, biscotti from Tuscany, olives in sea salt brine from Abruzzo, grilled vegetables in extra virgin olive oil from Calabria, fruit jam from Trentino-Alto Adige, pistachio cream and chocolate bars with cinnamon from Sicily.

No prep work or cooking required! All items are ready-to-eat and can be enjoyed directly from your monthly shipment.

Each shipment contains a mix of sweet and savory items to appeal to all preferences.

All items are non-perishable so you can enjoy the taste of Italy on your own time.

All shipments include a detailed insert with item descriptions and suggested arrangements and pairings. Perfect for gift giving or party hosting!
This would be a great one to have and share with a friend. Sounds absolutely delicious!
A subscription box for anyone who loves chocolate. Nettie's Craft Brownies combine brownies and chocolates in one delicious bite. We cut up our extra fudgy brownies into bite-sized pieces and hand-dip each one in chocolate. In fun flavors like Sea Salt, Peanut Butter, S'mores, and Espresso, there is a bite for everyone!
Makes a great gift for family, friends, co-workers and clients.

Each month your box will contain an assortment of our classic flavors, along with seasonal favorites.

We make our products using real, high quality ingredients with a recipe handed down through generations.

Our bites are hand cut and hand-dipped in chocolate. Each one is unique and crafted just for you.

We make our bites fresh to order. They will arrive at your door fresh and ready to enjoy.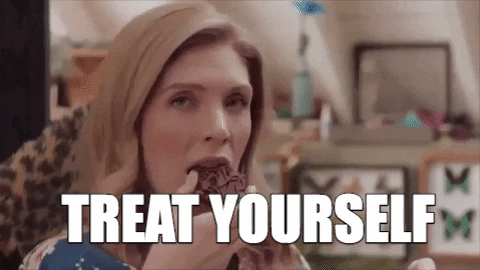 Our oldest son worked in a distillery last summer, and he would come home and mix up new drinks for us. This box sounds like something that he would like to try.
The American Cocktail Club is a premium cocktail subscription box that curates all-natural and world class cocktails. Being part of the Club is like having the coveted seat at a high level mixology bar.
This monthly box contains 4 servings curated by award winning mixologists around the USA.

The art of Mixology – Simplified! Hand crafted by expert Mixologists.
Incredibly unique, natural, fresh, low calorie, low sugar juice blends
Each of our flavors is designed to both stand alone, and work in combination—so you can make—or be served—hundreds of different drinks and never make a mistake.
*NOTE* We do not ship the Everything Box to Canada. Canadian orders for the Everything Box will be switched to an Everything but the Booze Box & refunded the difference
We do not ship the Everything Box to the following states: AK, KY, MS, UT
I kill all plants. EXCEPT, two tiny succulents that I have had for over a year. This might work for someone like me:)
Our mission is to help you, or that special someone in your life, build a fantastic collection! But if you're like us, we're guessing you already have a good start! 😉
Includes heathy plants, succulent growing mix, and everything else you need

Quality pots and containers that are as cute and clever as they are classy

Beautiful hand-illustrated paperwork with helpful potting and care instructions

Easy and fun family-friendly projects
How much fun is this? And, I love that there is connection with a Facebook community!
Discover delicious food, beverages and fun kitchen items from some amazing female entrepreneurs! Each box is carefully curated with the female foodie in mind to easily change up your weeknight dinner, indulge in something decadent or find a new satisfying snack. Every month, you can expect:
Carefully curated items such as, desserts, spices, sauces, seasonings, snacks, teas, coffee, cocktail mixers and kitchen accessories

A featured recipe related to that month's box theme

Kitchen Conversation card; questions to create conversation between friends/family while enjoying your monthly box

Access to a private Facebook community group to share products, as well as receive additional recipes exclusive to members
I am a terrible shopper for decor. I think that things will work, but then I get it home, and it doesn't work for me. Maybe if someone else picked it out, it would work. You could always give things as gifts if something arrives that "speaks their name".
We love to support small businesses and our boxes always include at least one item created by independent artisans or small businesses. You can be sure that each item selected for our boxes is high quality and perfect for keeping or gifting! The value of the box will always exceed the retail price.
High quality new releases quarterly.

Styling ideas and maker info included in each box.

Unique, artisan-made exclusives included in each box.

Fresh, seasonal decor to update your space.

Great house-warming or gift ideas!
Yum!
The J.Q. Dickinson Appalachian Mercantile is a selection of the finest foods, crafts and home goods shipped directly to you. Each box contains 6-7 items, and includes a recipe as well as a card telling you about each maker. Our boxes can be ordered monthly or seasonally. We carefully select each item to meet our standards for quality. $65 value
Carefully curated food and home products

Recipes sent with each box

High quality Appalachian foods, crafts and home goods sent seasonally or monthly

6-7 full sized products
Really cool things each month! Whether you are a traveler or not, these items can inspire you to explore new places, either in person or virtually!
Wanderkarma Artisan Box is for the traveler and lover of beautiful handmade products from around the world. We take you on a journey to a new country or city every month…. all within our boxes! We have traveled to Costa Rica, Greece, Paris, and Japan As a final touch, we send you a travel guide to fuel your wanderlust to travel to the world.
3 to 5 artisan or traditional items from the country every month

Fair Trade Jewelry, Handbags, and Home Decor

Explore a new country through the box every month

We will also send you a Travel Guide to the country!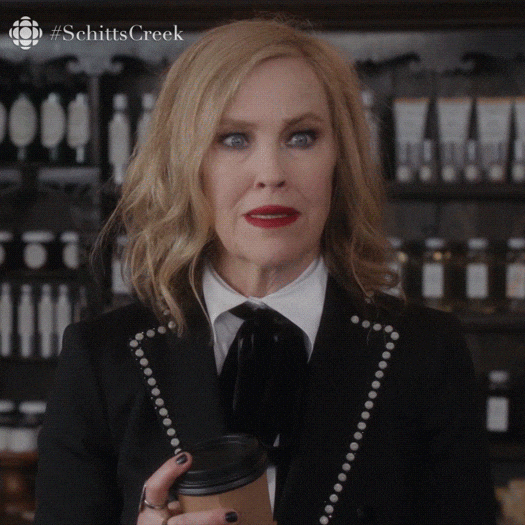 Gifts for mother who needs some Self-Love Boxes
Health and wellness, love and self-care, what more do we need?
Each box includes 1 research inspired therapeutic activity to wire your brain for more joy plus 6 to 8 self-care wellness goodies to reduce stress & enhance your life! We aim to inspire more love & happiness in every box through mindfully curated products to feed your mind, body & soul. For all finders & seekers of an inspired life❤️ #TreatYoself!
1 happiness activity plus 6 – 8 self care wellness goodies (i.e., aromatherapy, natural/organic bath, body, skincare products, and other lifestyle goodies!)

Over $120+ retail value in every box!

Curated by therapists to increase happiness & reduce stress

Unbox happiness monthly! Filled with all things mindful, thoughtful, and beautiful to help you de-stress and live an inspired life!

#TreatYoself or a loved one to some self care & relaxation!
As an entrepreneur myself, I love the ideas behind this box. We all need a little push to make ourselves better, to take a step out of our "comfort zone". If you know of someone needing a little encouragement, this one would be great.
The result of Success Crate monthly boxes is to help entrepreneurs and everyday people feel self empowered, more focused & prioritized, become productive, grow their business & skills and to be a better person. We are looking for ambitious individuals that want to take their personal growth to the next level. If that's you then you're in the rig
NEW YORK TIMES BEST SELLERS- Receive a brand new New York Times best seller book with an explicit intention to help you in your personal and professional life.

PERSONAL DEVELOPMENT TOOLS AND ACCESSORIES – Each month you will receive personal development tools such as journals,workbooks,pens,customized worksheets created by our team all dedicated to a specific monthly theme.

EXCLUSIVE WORKBOOKS AND GOAL ORIENTED ACTIVITY SHEETS-Each month you will receive 3-5 exclusive worksheets curated to help you reach your goals faster by helping you stay on track and on task to reach your goals.

You will receive the ultimate personal development seminar experience delivered monthly to your door, our boxes are crafted with you in mind, loaded with lots of tools and resources to help you create the absolute best version of yourself.

LEARN GROW BECOME- Obtain the tools you need to get you one step closer to your goals. Learn from the best mentors, grow your mindset and become the creator of your life.
I know that I am always looking for a way to grow my faith! I love that there are daily devos included in each delivery…
Faithbox is an exciting way to promote positive Christian living by helping people grow in their faith journey and strengthen their relationship with Christ! Each month has a different theme to help you focus on different parts of your faith. We ensure that the companies we partner with for our Faithbox create ethical, eco-friendly products.
Everyday Faith: a daily devotional that we publish every month to help keep you centered with Christ!

Impact Guide: Gives a detailed description of each product included, where is came from, the impact it has, etc.

A variety of hand-picked items from Christian companies that do good.

Items include: jewelry, accessories, Christian books, art, decorations, and more!
I love that this one supports women in business. Self-care from experts -other women!
HER-MINE is a curation of beautiful and thoughtfully composed lifestyle products delivered monthly. We are cultivating and nurturing a sisterhood that cares about supporting women-owned businesses. Each limited-edition box features carefully-selected items that deliver value and pursue a common purpose: to foster growth of women-owned businesses.
5-8 full and deluxe sample size self care lifestyle goodies in every box!

Amazing products curated from women owned businesses

Thoughtful theme every month

Curated to increase focus on self care and self love

#Selfcare is self love, so treat yourself or a loved one to some ?
This one made me laugh. This would be fun if you are or know someone who is a little sassy!
Smartass & Sass is a gift and subscription service for snarky individuals and cynical a**holes. We hand-select products from artists and small businesses and work with manufacturers to produce brand-new items that are sure to make you giggle. Subscribers also help us decide on items and have access to a secret sale shop. Join our community today!
3 subscription options: shirt, box, or shirt & box

5-7 items per box

Items include: mugs, bags, notebooks, apparel, and more!

Shirts are soft-blend unisex and printed locally (size chart image above)

Ships internationally to Canada, Mexico, the UK, and Australia
This one is a little bit bit different, but sounds like a great concept for growing in your faith!
We're a monthly membership community for Christian women. If you want to live life encouraged, no matter your situation, then this is perfect for you! We're not a typical sub box that focuses on products. We send you care packages with God-inspired right-on-time messages to help you grow in your faith and be more hopeful.
We offer 2 Membership Options to uplift your spirit: BOXES OF ENCOURAGEMENT (includes a gift inside) or WORDS OF ENCOURAGEMENT (devotional items only)

Online Community Fellowship (+discounts for our in-person events)

Weekly Video Lessons

Monthly Blogs + Life Application & Spiritual Growth Workbooks

Access to our growing catalog of videos and workbooks in our Members Course Library (valued at over $475)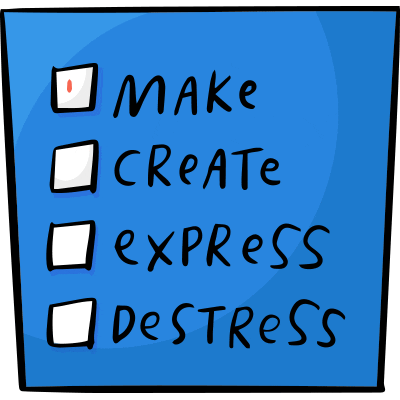 Perfect gifts for mom who is a Lover of Crafts
During the pandemic, I have been crafting with paper. I might have to convince my husband to give this one to me!
A fun, monthly scrapbooking subscription box that is uniquely designed and hand selected just for scrapbookers. Each month members receive a beautiful, themed scrapbook kit that is filled with all of the items you need to scrapbook until your next kit arrives.
Each box is full of 12×12 (double-sided) pages, stickers, cutouts, or other embellishments

Opportunity to upgrade for several extra embellishments each month!

A monthly project inspiration sheet included each month!

Includes membership into our exclusive Facebook Club where you can interact and grow with our community of fellow scrapbookers!

Makes the perfect gift for you or the scrapbooking lover in your life looking to capture special moments of joy and surprise!
I used to do these little embroidery projects with my grandma, and I loved that it was so easy to create something beautiful from colored thread!
The Hopebroidery Box is a monthly subscription service for hand embroidery! Each month, I send subscribers everything they'll need to complete that month's project, including a stitch by stitch video tutorial. You can also choose the mini box, which includes just the pattern and tutorial link.
Choose between the big box ($45, includes at least $45 worth of hand embroidery materials delivered to you monthly) or the mini box ($12, includes the digital version of that month's pattern + the video tutorial, but no physical items).

Boxes are sent out on or around the 4th of each month – boxes purchased this month go out next month (for example, if you sign up at any point in June, your first box will go out in early July)!

Share photos of your progress by tagging me (@hopebroidery) and using the hashtag #hopebroideryBOX!

Need extra help with your project? Not a problem – contact me directly via email, and I'm happy to help!
This sounds like fun! I am always up for learning something new and crafty. And, it is nice that they send everything that you will need so you aren't constantly realizing that you need another tool or more supplies.
Adults & Crafts is a thoughtfully curated craft subscription box for adults & teens to create fun and trendy projects! Every month is a different craft to allow you to learn a new craft technique like wood burning and engraving. Create beautiful products like wine carriers and epoxy resin coasters. Two subscriptions are even perfect for date night!
We send you all the tools, materials, accessories and instructions you need to complete the craft. No last minute trips to the craft store needed!

Create trendy projects like wine caddies, epoxy resin, candles, and more!

Perfect for a family night, for a friend hangout, or for date night.

Learn a new craft skill every month varying from clockmaking, to embossing, to woodworking. The possibilities are endless!
I love these coloring sheets! I put out 4-5 in my classroom each month for my middle schoolers to work on while I do my daily read aloud. They LOVE it! Fun to do with a friend:)
Each month comes with 12 new coloring sheets in an artist's pad mailed to you + 12 digital downloads! You can keep and reprint the digital downloads forever. Each month has new themes from Paris cityscapes, elephants, succulent terrariums, mandalas and more!
Each month comes with a set of 12 adult coloring sheets mailed to you. Plus, receive the same images as digital downloads.

Your Digital Downloads are sent within 24 hours of your order!

6 Month Subscribers get a free mini pack of colored pencils.

Year Subscribers get a free mini pack of colored pencils plus a full sized coloring book!

You can skip or cancel at any time! Once digital downloads are sent, no refunds are available.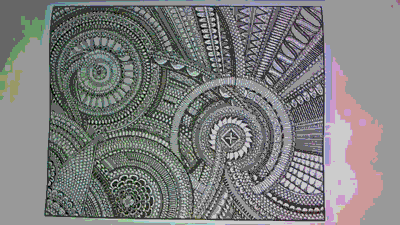 These look like so much fun! Sadly, I do not sew, but the fabrics are so pretty, and could be made into many things!
This subscription box is for fabric lovers. Fabrics are a work of art. Some are stunning and some are just useful. Fabrics come from professional designers who use colors, designs with fabric to make the most interesting and beautiful projects. You won't be unhappy with our choice. 100 % Guaranteed. On occasion there are extra gift.
We are committed to bring you the best and keep customers loving their boxes.

Careful choosing, thinking and planning about what we send.

Our boxes will be of more value than what you pay. We love to add extras.

This will be a quilters haven. Are you ready?

MMQ will ship with USPS in a padded flats rate envelope. We will split the $8.00 ($4 for you and $4 for us). These bags will ship all over the USA for the $8.00.
We are weirdos and love to get different flavors of jerky and compare the taste. This would be a great gift around here!
High Quality Craft & Artisan Jerky From Around The U.S.A. Award-Winning Experience. Flexible Gift Ordering. Exclusive Selections. Personalized Gift Message. Best Variety. Hard-to-Find Craft Jerky. Designed For All Jerky Lovers, Join the Club or Gift a Membership. No Long Term Commitment, Cancel Anytime.
New Brands & Flavors Every Month

Add A Personal Touch With A Custom Gift Note

Awesome gift idea for jerky lovers!

Sign up to receive delicious, top quality, artisan jerky every month.

Free (USA) Shipping over $50
For a long time, my husband would only grill. Now he is a pro in the kitchen, but this would still be something that he would love!
We deliver BBQ essentials to help you create unique flavors that will wow your guests. We also love a good snack, so each month we will send an edible item as well! Fire up the grill and let's get cookin'!
1 Sauce or Marinade

1 Rub or Spice

1 Snack or bonus item

1 Sample Pack of wood chips to go with the recipe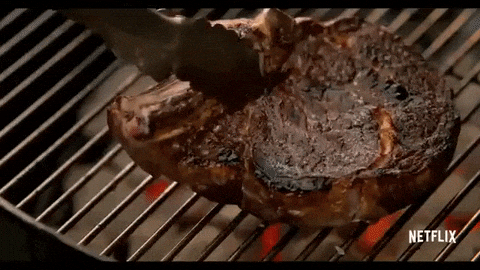 These look delicious! And. what a fun concept!
Looking for something different? An idea that provides an unforgettable time? Try Booze Dogs, Booze + Meat! Choose between juicy 1/3 lb. burgers, smoked 3.2 oz. bratwurst, and/or flavorful 2 oz. hot dogs authentically infused with real bourbon, gin, and/or rum. Servings vary between 3-8 per lb. Variety boxes change monthly.
Each box shipped will assume a variety of meat & liquor flavors. Specify your interests or make special requests during the checkout process.

Gourmet Meat: Premium pork shoulder and premium ground chuck slow smoked with natural hickory hardwood chips

Infused with real booze for 6 hours and blended in the highest quality spices

Clean labels with ingredients you can pronounce, no synthetic flavoring, and never any nitrates or nitrites used. Arrives in a 100% recyclable box with dry-ice in ≤ 3 days from ship date, and excludes liquor bottle.

A portion of profits are contributed to a reputable national canine rescue organization
This looks like a box that would be a great gift for any man in your life. There are a great variety of items each month that most guys would love!
Gifting Dad a memorable experience just got easier! Craft cocktails meets artisan snacks, specialty coffee meets decadent desserts. The Father of All Boxes is packed with artisan made goodness for him to discover. Makes the perfect gift for husbands, Dads, Step-Dads, Father-in-Laws, or any father figure in your life.
Classically sweet, bold, and full of adventure…just like Dad.

5-7 products to discover – everything from artisan treats and craft cocktail essentials to body care and grooming.

Curated from small-batch makers and artisans from around the country.

Shipping is included, arrives ready to gift, includes personalized note card.

Available as a One-Time Gift or as a 3 month gift subscription. Be sure to select "non-renewing" if you would not like your subscription to recur.
My husband and dad both love really soft t-shirts and socks. This would be a winner with them both.
Each month, we will ship you a high-quality t-shirt, performance boxer-briefs & pair of socks. Our crew neck shirts are super soft. The boxer-briefs have "stay-put" legs, breathable vents, and an extra soft waistband. The socks are extra comfy with a variety of styles. The colors will vary in each shipment and match each other.
Odor-resistant and antimicrobial boxer-briefs made from bamboo

Premium quality cotton & REPREVE t-shirts with the perfect fit

Amazing quality basics sustainably made using recycled waterbottles

All at an insanely low price for products that should be replaced often

Athletic compression & combed cotton socks for everyday wear. Super comfy!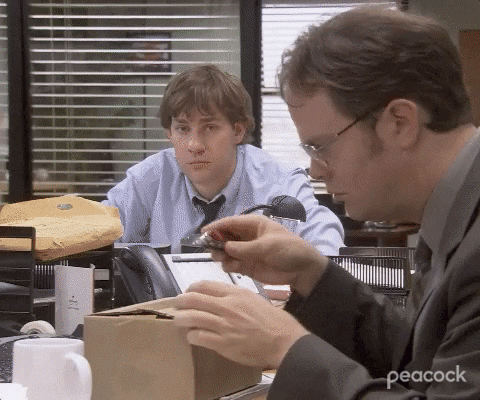 Here's the thing about our lives these days. It is different. We have slowed down. We are home more. We are trying different things for fun.
I encourage you to "gift" these to your friends and family, but also to yourselves. Take advantage of this change of pace to support these unique businesses, and to take gift-giving up a notch! I feel like these subscription boxes for moms fit the bill for GREAT gifts!
One gift that isn't a subscription, but that my mom loves, is her digital picture frame. She asks us each month or two for pics of the kids, and she updates her frame. She always keeps her favorites, but I swear this might be her favorite gift ever!
Other categories of subscription boxes are: games, kids activities, spiritual, date night, nerds, and pets to name a few…
Here is my all-time favorite comfy, over-sized, fuzzy hoodie sweatshirt for a great nap or to give as a great gift! I really do want one in every size.?
Related posts:
Give Yourself the gift of 4:15
Mom Time Out: Ways to Make It Happen
The Best Books to Give At Graduation: 29 Great Choices
Gifts For Dad That Teens Can Afford
Teens and Summer and You -Save Your Sanity!
15+ Best Gift Guides for Teens
Best Year Round Posts for Parenting Teens and Tweens: 50+ Titles
I would love to stay in touch!
Make sure to visit my Facebook page, and follow me on Pinterest and YouTube where I share lots of helpful info for parents of tweens and teens! And, finally, if you feel like this post was helpful, please share it on your favorite social media platform! Thank you so much!❤️
Pin for later!