My good friend Shannon Hale at www.skiptomylife.com has kindly written this guest post letting us know how to avoid losing your cool with your teen. She has some great ideas! It's tough to remember exactly where the burning sensation started. Perhaps I mistook it for a hot flash. Before I knew it, I was excusing myself from the room, muttering something to my husband about this being HIS son. *This post may contain affiliate links. My full disclosure policy is here.
Pin for later!
When your darling teen comes home from college…
What could my rising freshman possibly have said to stir such emotion, just moments after hugs and welcome-homes from his first year at college? I'm going to tell you. Because even though I'm not usually a betting kind of gal, I'd be willing to place cash on the barrel that you will hear some version of these two sentences come from the lips of your sweet child in the coming weeks:
"You never knew what I was doing when I was away at school. Why do I have to tell you where I am now that I'm home"?
How to avoid losing your cool with your young adult
Whether you're launching a graduate or welcoming a teen home this summer, the routine you've settled into over the school year is sure to change in the coming days. And, surprise! The dynamics between you and your young adult may have morphed more than either of you are expecting.
Learn from me, friends, and top off the volcano of unrealistic expectations before it erupts. Just a little planning on your part and a short discussion with your student can make the difference between a frustrating summer and one you'll cherish for years to come.
Don't worry; I'll walk you through this process step-by-step.
Living with young adults feels a little like walking a tightrope over the Grand Canyon. It takes a lot of balancing to trust our kid on one side while requiring their personal responsibility on the other.
That balancing act can leave us, as parents, a bit wobbly. Add to this the fear of major repercussions for slipping too far to either side, and we are quickly set up for a very stressful summer.
Avoid summer slump
"Summer Slump" is the term coined to describe the post-semester blues that result from a combination of factors: change in daily routine, distance from friends, and unforeseen conflict in family and romantic relationships. About 1 in 3 students described themselves as depressed as a result of this phenomenon.
Quote: "Without our rigid schedules where our days are planned down to the minute, we begin to feel like we don't know who we are anymore." (Post-Semester Depression, Kaitlyn Skye Hipple, Odyssey, May 3, 2016)
As the busyness of the school year comes to a screeching halt, don't be left frantically navigating how your teen will fill their summer days.
Take just 30 minutes to talk through some simple strategies and set a plan in motion, and you'll see major pay-off in the coming months. Here's how you'll spend that half hour.
5 tips to avoid losing your cool with your teen this summer
1. Get out the calendar
Young adults are notorious for misunderstanding time constraints. Pull out the calendar and start by figuring out just how many weeks are unaccounted for this summer. It may be fewer than you, or your student, think.
Next step: post any dates that are already scheduled, such as family vacations, weddings, deadlines and social events. These events will serve to break up the perception of monotony of the months stretching before your student.
Click here for a free printable summer planner.
2. Give your teen time to dream
Give your student permission to dream about what they'd like to do this summer. During my son's last summer before college, he and his cousin organized a cross-country road trip to see their favorite band.
Although I was tempted to say "absolutely not" when he first presented the idea, the planning and responsibility he showed won me over. Put a lock on your lips and just listen. You may be surprised to see a new side of your kid.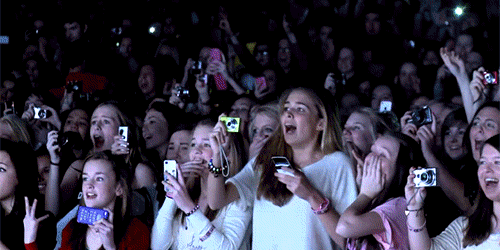 Once they've had their say, it's time for mom and dad to share their dreams for the summer. This might include something as simple as visiting the local snow cone stand or as epic as a major bike ride. Your summer will be so much more fun if you don't lose your cool with your young adult!
3. Discuss boudaries for your teens
Learn from my mistakes, my wonderful friends. Don't assume your student knows what you expect from them this summer. You are making the transition from parenting to coaching, from living with your child to living with another adult.
It's tough. It's awkward. But, we can do this. Setting simple expectations about household chores, curfew, communication, use of car- will keep you from so many rolling eyeballs and slammed doors.
Remember that they have, indeed, kept themselves from dying over the last several months. Give them credit and very generous limits.
I grew up in a home with one bathroom. Not one full bath and one half bath- one toilet, one sink, one shower. So many battles could have been avoided and so many tears could have been saved had we just sat down and figured out a schedule. But then my sisters and I wouldn't have near the stories to tell, right?
4. Provide summer ideas for teens
In the event that your teen's answer to question 2 is "play video games on the couch", here's some help. You, dear parent, will come to this conversation armed with some ideas for summer options. Here is the beauty of taking 30 minutes to have this planning session in early summer versus waiting until mid-July.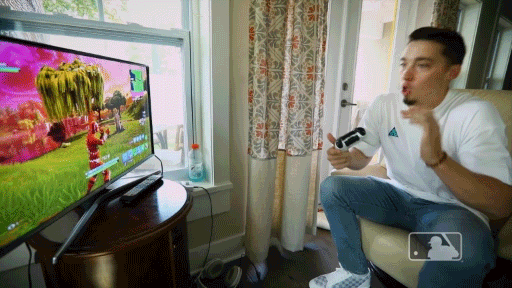 As you probably know, but your teen may not, now is the time to apply for and pursue a summer job, schedule an internship, or sign up for summer classes. I know, I know, you're afraid this revelation will push your already-overwhelmed kid into overload. But here's where your pre-work will pay off.
Show them support by offering to temporarily take something off their plate so they can have a couple of hours to fill out an application online or schedule a meeting with a local business owner.
5. Celebrate and model self-care
Summer is a great time for students to catch up on sleep, get into better eating habits or start an exercise program. But we can't very well encourage them to do those things if we're not doing them ourselves.
Choose a few goals you'd like to work on this summer. Your son or daughter will be more motivated by your actions than by nagging. Plan to celebrate reaching a weight or fitness goal as a family.
Now that another school year is in the books, push the easy button and set aside some time for summer planning with your student. You'll be glad you did when fall rolls around and you're waving goodbye once again.
Here is another post about dealing with students home for a break by my friend Dana at Parenting in Real Life.
Tools to help: how to avoid losing your cool with your young adults
Shannon created a free printable summer planner that will walk you through the 5 steps above.
Thanks to Shannon for all the great ideas for ideas on how to avoid losing your cool with your young adults. This is our first summer that our boys are NOT coming home, and that is a whole other story!
Pin for later!
Here are other blog post links…
Great Books to Read With or Without Your Teen,
7 Things to Know If You Love a Teenager,
Great Games to Play With Your Teens Anytime,
I would love to stay in touch!
Make sure you subscribe to my Parenting High Schoolers newsletter below for a weekly dose of love from me about surviving and thriving with teenagers. Simply enter your information below and you will be all set! You can also like my Facebook page, and follow me on Pinterest and YouTube! I look forward to seeing you again!❤️