Ideas for Parents in January
What I'm learning and loving in the month of January! I will talk about a few things that I am learning and loving in my life right now. This may include recipes, books, movies and gadgets, etc. So, here are some ideas for parents in January.
I will do this sometime during each month. (Here are October, November, and December) Let me know what you are learning and loving so that I can add that to future posts! *This post may contain affiliate links. My full disclosure policy is here.
Pin for later
Learning:
Need some proof that teens are doing good works in this day and age? We hear al the time about problems that teens get into and bad things that they do. Here are some amazing examples of positive things!
Teens befriend 6th grader when no one would sign his yearbook.
Here's another story about a cheerleader coming the the rescue of a younger kid.
A teen develops armor to block stray radiation during chemo treatments.
Teen makes prom dress for older sister, flooded with other requests!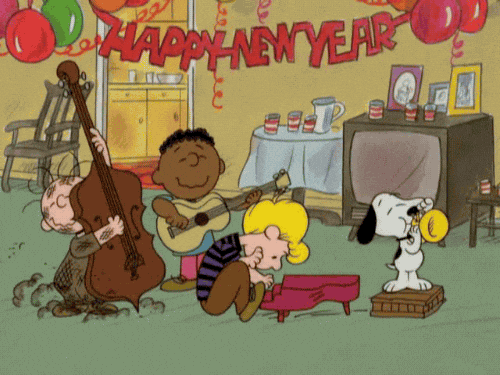 Loving:
Book:
College Bound: The Ultimate List of Conversations to Help Your Teen Through High School is a down-to-earth means of addressing life after graduation.
With useful terms and outlined conversation ideas, these techniques will thoroughly prepare you for the critical discussions you and your child need to have, including plans for college. By following this convenient guide, you'll find the information and courage you require to equip your baby to successfully leave the nest.
Movie:
Have you seen Peanut Butter Falcon? Oh my goodness! It was so great! Such great lessons about friendship, acceptance, bullying, and love. The cast is great, and it was so much fun to watch with our boys. It is rated PG-13.
Gadgets:
Have you tried this stuff? It is amazing! I have some by my bed and by the couch downstairs. I love that it is fragrance free. And, the price! Less than $7 for 16 oz. I could not survive winter without this.

Quote:
"As you step into this new year, be bold enough and daring enough to believe in the abundant good that has been prepared for you."—Dr. Norman Vincent Peale
Scholarships:
MarvelOptics.com National Scholarship Contest –
Eligibility: Any current, full-time student at an accredited two-year or four-year American university or college is welcome to apply to the Scholarship Program. There is no age nor specified major requirement.
Requirements: There is a list of directions on the website, so please follow all directions. In order for your entry to be eligible, ALL guidelines must be met.
Award: Two gifts totaling $3000 will be awarded annually. Each semester (spring and fall), one recipient will receive a $1,500 scholarship to the institution of their choice. The scholarship will be sent directly to the school's financial aid office.
Due Date: The essay submission deadline is 12:00 midnight EST August 15th for the Fall semester and January 5th for the Spring semester.
NCAA Postgraduate Scholarship program –This has extensive requirements, but the reward is pretty great!
Eligibility: The scholarships are awarded to student-athletes who excel academically and athletically and who are at least in their FINAL year of intercollegiate athletics competition.
Requirements: Student-athletes must be nominated by the institution's Faculty Athletics Representative (FAR) or a FAR designee (preferably an individual in academics). And meet the following criteria:
Must be in final season of NCAA athletics eligibility or must have completed athletic eligibility,
Must be in final year of undergraduate academic work or received an undergraduate degree.
Have an overall undergraduate minimum cumulative grade-point average of 3.2
**There are other requirements -so please check out their website.
Award: The one-time non-renewable scholarships of $10,000 are awarded three times a year corresponding to each sport season (fall, winter and spring). Each sports season there are 21 scholarships available for men and 21 scholarships available for women for use in an accredited graduate program.
Due Date:
Fall sports nomination deadline: January 10, 2023; Winter sports nomination deadline: April 4, 2023; Spring sports nomination deadline: June 5, 2023
Technology Addiction Awareness Scholarship –
Eligibility: You must be a high school freshman, sophomore, junior, or senior or a current or entering college or graduate school student of any level. Home schooled students are also eligible. There is no age limit. You must also be a U.S. citizen or legal resident.
Requirements: Must submit a 140 character statement about technology addiction. Finalists will be asked to write a full length 500- to 1,000-word essay.
Award: $1000
Due Date: January 30
Helpful term to know with teens:
Estimated family contribution—EFC -this is determined by filling out the FAFSA. It is the amount that the government thinks your family should be able to pay. Its exact definition is "a measure of your family's financial strength and is calculated according to a formula established by law." (I think we could live on rice and beans and maybe afford our EFC!)
Holidays:
Festival of Sleep Day (3), National Bagel Day (15), Martin Luther King Day (3rd Monday), National Hugging Day (21), Chocolate Cake Day (27), Inspire Your Heart With Art Day (31)
I hope that you have learned some things with these ideas for parents in January!
Timely post for January:
How To Plan a Budget for College Next Year
15+ Best Gift Guides for Teens for Events Year-Round
25+ Movies for Valentine's Day All About Love!
Advent Calendars for Valentine's Day
Decorate a Teen's Room/Dorm Room For V-Day
49 Ideas for Teens at Valentine's
I would love to stay in touch!
Make sure to visit my Facebook page, and follow me on Pinterest and YouTube where I share lots of helpful info for parents of tweens and teens! And, finally, if you feel like this post was helpful, please share it on your favorite social media platform! Thank you so much!❤️
Pin for later!