Have a teen headed back to college?
Before they leave, sit down and talk with you teen about what their expectations are for the next semester. Do they have any worries? Do they need some different strategies to move forward? Honest conversations and a listening ear might go a long way towards easing their minds.
Going to college is stressful, even under the best of circumstances! Classes, roommates, scheduling time for activities and studying are all considerations. Encourage your teen to think through some strategies for success before they head back to school. *This post may contain affiliate links. My full disclosure policy is here.
(As our teens head back during this time of COVID, be sure that you have some of these conversations that you might not otherwise have to think about. Let them know of any plans that might need to be if their campuses are suddenly closed down–what should they do?)
Pin for later!
Get more sleep
There are so many studies pointing to the fact that our teens need an average of 9 hours of sleep. Encourage your teen to have a fairly regular bedtime routine, and they should also know that naps are a great tool for college survival -they can actually boost their brain health!
Have a working schedule
Note the use of the word "working". That means that the schedule is a work in progress. Tweaks and adjustments can be made at any time to make it more functional. If something isn't working, then change it.
As your teen is headed back to college, they need to schedule in plenty of time for studying. If your student has a part-time job, then maybe it needs to be more part time. Keeping track of grades is a great indicator of any adjustments that need to be made.
Study
Have a frank discussion with your teen about your expectations for grades versus the amount of partying that you might be seeing on your teen's Instagram. If you are paying for their education, then it is all right for you to set the parameters.
Tidy Up
How many of you are addicted to Marie Kondo's show, Tidying Up? I binge watched the whole first season! Tidiness is not my strength at all. But, I do know that when my space is clear and things have their own place, it is so much more relaxing and comfortable.
Encourage your teens to try to keep their space back in the dorm/apartment fairly clean. It will help with their concentration for studying and with their sleep as well!
I know my boys have enjoyed having their own rooms for the break-space and room to really spread out! Of course, their rooms are complete messes right now, so I will be happy for those rooms to be clean again.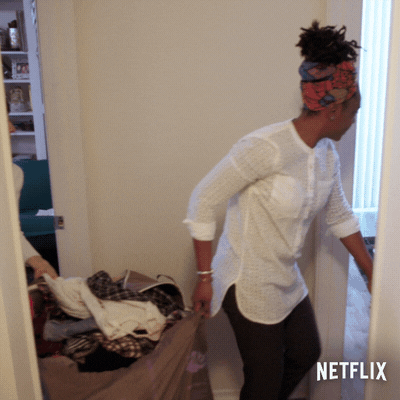 Talk to the roommate
Your teen is headed back to college, so encourage them to have a discussion with their roommate about next semester now. Let your teen know that their roommate may have things that they want to say to them as well. It is a conversation that could relieve a lot of pressure on both sides. Start the conversation with the roommate by asking if there is anything that they would like to be different for the rest of the year or for the upcoming year. Hopefully, that will open up a dialogue. Remind your teen to stay positive, and not accusatory. Try to find compromises for the main things that are bothersome to each roommate. They might even try to write a roommate agreement for this next semester.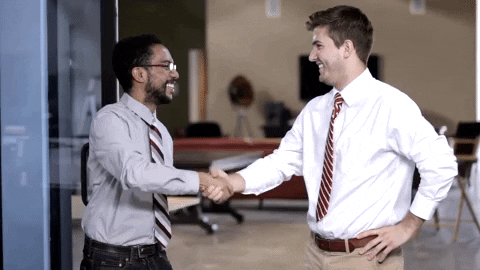 Exercise regularly
One more thing for your your teen headed back to college to remember, is that exercise is one of the best stress relievers there is! This is a great thing for them to add to their working schedule, and make a real effort to fit it in at least 3 times a week.
Going to the gym is a great place to meet up with friends or to make new friends. Your teen should try different classes, different workout times, and different workouts to see what works best for them.
There is no perfect answer, but switching things up is good for their body and makes things more fun, too. Here are some ideas for equipment for a dorm room or small apartment -encourage them to ask a friend to come work out together!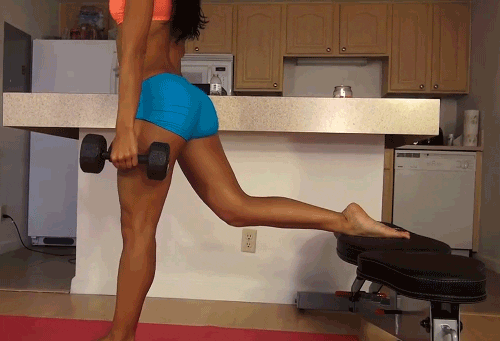 As your teen is headed back to college things should hopefully be better if they consider trying even a couple of these strategies. Let them know you are always at the other end of a phone call or text, and that you love them no matter what.
Also remember that these kids will dump their buckets on us, and move on, so don't take their stress on yourself either. Keep the lines of communication open, and keep encouraging them to take baby steps toward relieving their stress. Every little bit helps!
Do you have any good ideas for student stress relief? Please share this post with a friend, if you think that it would help someone's child away at college. Remember, you can always pin it for later as well.
And, what if there is a medical emergency while your student is away? Here is some great info!
Related posts:
Backpack Essentials for High School and College,
What Will Your Freshman Actually Need in Their Dorm Room?
Dorm Room Storage Ideas: 15+ Easy Hacks
10 Tips For Making a College Care Package,
Preparing an Emergency Road Trip Kit for Your Teen
You Have An 18 Year Old: Be Aware Of These Little-Known Facts
Best Year Round Posts for Parenting Teens and Tweens: 50+ Titles
A wonderful post written by a good friend of mine about going back to school. It has all sorts of links to many teen/college bloggers. Check it out here!
I would love to stay in touch!
Visit my Facebook page, and follow me on Pinterest and YouTube! I look forward to seeing you again!
Pin for later!