Here are some things I'm learning and loving in the month of August, that I know will help you. I talk about a few things that I am learning and loving in my life right now. This includes recipes, books, movies and gadgets, etc. Here are some ideas for parents in August.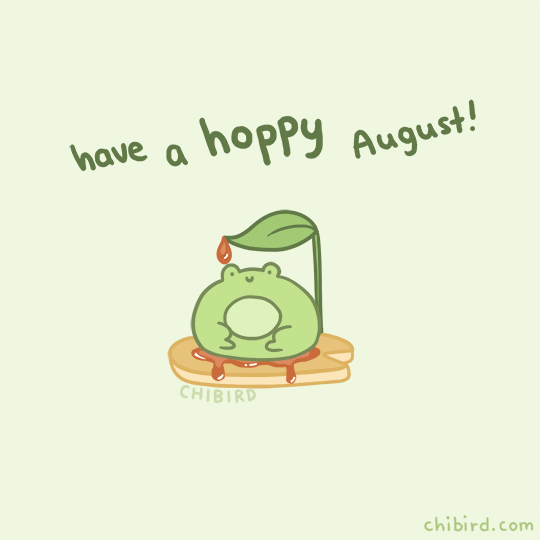 Here are the posts for June and July. Let me know what you are learning and loving so that I can add that to future posts! Without further ado, here are helpful ideas for parents in August. *This post may contain affiliate links. My full disclosure policy is here.
Pin for later!
Ideas for parents in August!
Learning:
One thing that I have learned about myself is that I do NOT like to work out. If I don't do a workout of some sort in the morning, then I don't do one. Also, it is really hard for me to motivate myself.
I have found this new type of jump rope that I am going to try. It is the coolest thing, and I LOVED to jump rope when I was a girl! There are even some fun items of "jump" workout clothing if you are into that…
The technology that makes these different is pretty cool, and to think that we used to think rope was great as a kid.? Did you know that you can burn 1.074 calories per hour when jumping rope? I don't plan to jump for an hour, but I would love to build up to 30 minutes. That would still be 537 calories burned!
I will keep you posted on my journey to get fit!
Loving:
Series:
Have you checked out the show on Netflix called Down To Earth with Zac Ephron? It is a travel based docu-series. Zac travels to new countries and cultures each episode and learns about sustainability for our planet and all species on it.
He and a friend try local foods, visit different people and schools. Each episode introduces ways that we can help our environment. I really like the way that he encourages even tiny steps that are doable!
Product:
Have you heard about Folex? It is an amazing stain remover! My girlfriend recommended it. She said it would remove stains from carpet, furniture, even my dirty white sneakers… I bought some, and she was right. This stuff is awesome! I now have a bottle upstairs and down, and I use it all the time!
Books:
Non-fiction:
Red Notice: A True Story of High Finance, Murder, and One Man's Fight for Justice by Browder
I was not expecting to like this book so much when I started it. So interesting. This guy is only a year older than me, but what an amazing life he has had! There is now a sequel –Freezing Order which is on my list.
This is a story about an accidental activist. Bill Browder started out his adult life as the Wall Street maverick whose instincts led him to Russia just after the breakup of the Soviet Union, where he made his fortune.
Along the way he exposed corruption, and when he did, he barely escaped with his life. His Russian lawyer Sergei Magnitsky wasn't so lucky: he ended up in jail, where he was tortured to death. That changed Browder forever. He saw the murderous heart of the Putin regime and has spent the last half decade on a campaign to expose it. Because of that, he became Putin's number one enemy, especially after Browder succeeded in having a law passed in the United States—The Magnitsky Act—that punishes a list of Russians implicated in the lawyer's murder. Putin famously retaliated with a law that bans Americans from adopting Russian orphans.
A financial caper, a crime thriller, and a political crusade, Red Notice is the story of one man taking on overpowering odds to change the world, and also the story of how, without intending to, he found meaning in his life.
Fiction:
Four Winds by Hannah
I could not put this book down!
The main character is unloveable, or so she believes. Historical fiction is one of my favorite genres, and the time period for this book is so interesting.
Texas, 1921. A time of abundance. The Great War is over, the bounty of the land is plentiful, and America is on the brink of a new and optimistic era. But for Elsa Wolcott, deemed too old to marry in a time when marriage is a woman's only option, the future seems bleak. Until the night she meets Rafe Martinelli and decides to change the direction of her life. With her reputation in ruin, there is only one respectable choice: marriage to a man she barely knows.
By 1934, the world has changed; millions are out of work and drought has devastated the Great Plains. Farmers are fighting to keep their land and their livelihoods as crops fail and water dries up and the earth cracks open. Dust storms roll relentlessly across the plains. Everything on the Martinelli farm is dying, including Elsa's tenuous marriage; each day is a desperate battle against nature and a fight to keep her children alive.
In this uncertain and perilous time, Elsa—like so many of her neighbors—must make an agonizing choice: fight for the land she loves or leave it behind and go west, to California, in search of a better life for her family.
Please read it, and let me know what you think! I love Kristin Hannah's books, and this was up there. My favorite of hers is Winter Garden.
The West End Girls -by Colgan
This one started out a bit wild, and I wasn't sure that I would like it. As I got to know the sisters and their relationship to one another and to others, I really got into it. They both grow up a lot even though they are adults when the story begins. Two thumbs up!
They may be twins, but Lizzie and Penny Berry are complete opposites. Penny is the life of the party—loud and outrageous, while quiet and thoughtful Lizzy is often left out of the crowd. The one trait they do share is a longing to do something spectacular with their lives, and as far as these two are concerned, there's no better place to make their dreams come true than London.
Presented with a once-in-a-lifetime house-sit at their grandmother's home in a very desirable London neighborhood, it finally seems like Lizzie and Penny are a step closer to the exciting cosmopolitan life they've always wanted. But the more time they spend in the big city, they quickly discover it's nothing like they expected. They may have to dream new dreams…but are they up to the challenge?
Timely Term to Know:
Net Price—what you actually pay for college, almost always less than the published price. Check out this post where I talk about 9 Tips and Tricks To Get Scholarships -lots of other great tips for getting college paid for!
Gadget:
These are the cutest (and useful!) wine bottle toppers! I just received one in a goodie bag, and it's great! You can even put your wine bottle down sideways, and it won't leak!
Scholarships for August:
The First Step to Distraction-Free Driving Scholarship –
Award: $2500
Deadline: August 1
Eligibility:
Applicants must be either be out-going high school seniors (graduating in the current year) or students currently enrolled in a college, trade school, or university as of the start of the current fall semester.
Applicants must have a valid driver's license.
How to Apply:
Write an essay of at least 500 words detailing your most common distracted driving habits, and describe the concrete steps you will take to put an end to those habits.
Award: $500
Deadline: August 15
Eligibility:
Must be enrolled at an accredited university inside the US.
How to Apply:
Write a 1,000-2,000 word essay answering the following prompt:

Whether you ran a 5K, 10K, half marathon, or marathon, explain what inspired you to run, what challenges you faced, and what you learned through the experience.
Award: $1500
Deadline: August 31
Eligibility:
Must be 13 years or older
Must be a legal resident of the US or the District of Columbia
Must be currently enrolled (or will enroll by Fall 2022) in a post-secondary institution of higher education.
How To Apply:
Submit an online application
Write a short response (250 words or less) answering the following:

Describe an incident in your life, funny or embarrassing, fact or fiction, and make us laugh!
**Do you have young adult power of attorney for your teen? This is not a subject any of us like to talk about, but having experienced this problem myself, I highly recommend you take care of this before they leave for college or wherever! Check out this blog post for more information: Things You Need To Know When Your Teen Turns 18.
Holidays:
National Mahjong Day (1), National Chocolate Chip Cookie Day (4), National Book Lover's Day (9), Global Forgiveness Day (27) –we all need this!, International Bacon Day (the Saturday before Labor Day)
Quote:
"Cause a little bit of summer is what the whole year is about." —John Mayer
Don't you just love summer? There are so many things that can only be enjoyed in the summer! So, take time to "smell the roses", and enjoy this time with your teens!
Here are 50 things for teens to do this summer for both fun and for college and life prep.
I hope that you like my ideas for parents in August!
Other posts that might be helpful this time of the year:
Best Conversations to Have With Your Teen
Help Your Teen Set Up His or Her First Apartment
Backpack Essential for High School and College
Essential Tech Your Teen Needs for College
What Will My Teen Need in the Dorm?
9 Tips and Tricks To Get Scholarships
15+ Best Gift Guides for Teens
The Truth About Student Loan Debt
Help Your Teen Set Up His or Her First Apartment
Best Year Round Posts for Parenting Teens and Tweens: 50+ Titles!
I would love to stay in touch!
Make sure to visit my Facebook page, and follow me on Pinterest and YouTube where I share lots of helpful info for parents of tweens and teens! And, finally, if you feel like this post was helpful, please share it on your favorite social media platform! Thank you so much!❤️
Pin for later!