Middle school is a time of transition and growing. Your child leaves elementary school, and has three years to be ready for high school! How is this possible? Here are some hard-won lessons learned from getting three kids through these years for middle school success.
Both you and your teen have lots to learn. It is a challenging time, in fact, this might be the most challenging age since they were toddlers! These years can be difficult, but you can help your child start some forward thinking with some of these strategies, and you guys can survive.
Quick update: I was recently back in the middle school classroom for a couple of years. I can tell you that these kids are savvy! They already have ideas about what they want and don't want. Take advantage of this time! It goes so quickly… *This post may contain affiliate links. My full disclosure policy is here.
Pin for later!
Start thinking about college and career now!
Begin talking about things that your child likes to do or that they are interested in or are good at. Do a Google search for schools with different majors that you think of together. Start conversations with your child when you are with other adults and talk with them about their jobs.
Check out my book. Some, if not all, of these conversations really are better if started before high school! But, have them whenever you can if your teen is older.
What types of things do these adults like, and/or dislike, about their jobs. What are the expectations at their workplaces? Do they have really long hours, or maybe just a four day week? How much did they make starting out? How much school was required?
Adults usually love it when a kid is willing to talk and have an actual conversation with them, so encourage them to ask away. Plus, it's an added bonus to that adult that your child is asking questions and interested in them.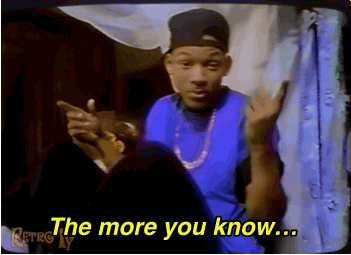 Think about future job possibilities.
Help your child to start looking around at different jobs that people have wherever you all are. Even when watching a show, try to notice how many jobs there are on that show. Watch the news for different stories about people's lives and what they do during the day.
These conversations can be very interesting to say the least, it's amazing what they know and think that they know. Remember, though, that it's a conversation, not time to lecture!
My video goes into more detail about this here. And be sure to read on below the video for the rest of the story!
Try new things in middle school success.
Middle school is the perfect time to try some new things.
Try a club if it sounds interesting. Try to stick with it for the year. Sometimes these start out a little boring because no one knows each other yet. Give it a chance. If it is just not a good fit, then try something else.
Run for an office in a club or be in charge of a particular event. This is good practice for more leadership in high school.
Try out for a sport. This is the time to do some of these things to get a taste to see if it is something that might be a good fit. Most kids at this age make the team. It's a good time to learn about a sport, especially if your child hasn't played it before. There are lots of beginners at this age as well as other kids who have played for years. You will see it all in middle school!
Try out an instrument for all of these same reasons.
Again, if your student doesn't just love something, then they have tried and now they know! The great thing about middle school is that it's practice for being in high school without the pressure of grades counting and everything being super competitive.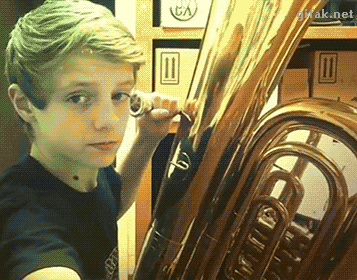 Take the aptitude tests seriously.
As the future gets closer, tell your student not to just blow these tests off. These tests are really a tool to help decipher personality traits, likes and dislikes, and many other factors which might help steer your child in a direction they have never even considered. Many give really good ideas if honest and thoughtful answers are provided.
Here is a website that gives great links to some of these tests, and most are free! You can sign up for Loren's services, but you do not have to!
Right now jobs with good employment rates are engineering, administration, many sciences, and graphic design. Many jobs are not even listed yet–BECAUSE they have not been invented yet! 85% of jobs that will exist in 2030 do not even exist today!
Middle school success does not depend on these scores, however the information that can be gained from these results if your teen takes it seriously might be really helpful!
Have conversations in middle school.
If I could go back and do one thing differently, it would to be to have more conversations about all of this. We are trying this a lot more with our youngest son. No decision needs to be made at this point. But, just having these sort of conversations will really help with everyone's mindset as high school is looming just ahead.
One big mistake is to wait until junior year to start all these conversations and by then your kids are so super busy and there is a lot going on in general. Give yourselves the gift of time. Here's the link to a post with 5 tips to improve communication with your teen.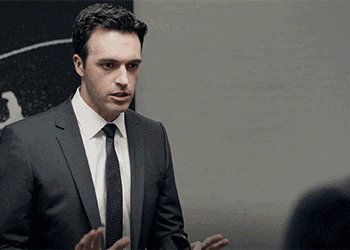 This is also a good time to start keeping track of all activities because as your child moves forward, especially by high school, a good record of all this needs to be kept from the beginning of freshman year.
Check out my parent toolkit for this and other ways to help your teen through these busy years!
Apply for scholarships in middle school.
One thing that I wish I had known with my oldest son, is that this whole process could be started in middle school. Many scholarships are available starting for students when they are 13! These are good ones to try for, because who knows this? No one that I have spoken with about this process has known.
As a parent, you need to set up a specific email just for scholarships, and so should your child–even if you are the only one checking them. Sign up for scholarship websites, and fill out the profiles. (These can be edited down the road as your child learns more about themselves and their likes and dislikes.)
These websites will start to send lots of emails about different scholarships that are available. They will be organized in many ways. Stay up with them and create a list of ones to try for. Many can and should be deleted. Don't go crazy with this. Maybe try for one a month, more during the summer or over holidays.
Two AMAZING resources for scholarships are:
How 2 Win Scholarships
Monica Matthews is a former teacher and a stay-at-home mom of three boys. She's a mom who worked with her son to earn enough scholarships to attend college for free. Monica has parent, as well as student guides which are extremely useful! I've signed up for her newsletters and she'll let you know when to apply for scholarships. She always has up to date information on her blog. She has a parent guide and student guide as well as a really great online tool for keeping track of scholarship opportunities!
The Scholarship System– Jocelyn Pearson. She has a free webinar you can register for here. She paid for 100% of her college expenses through scholarships. Jocelyn has definitely done her homework and creates a yearly Scholarship Guide. I liked her webinar. Has a lot of information available.
Practice writing a few essays.
Good topics for essays are: goals and aspirations, how to help the environment, safe driving habits (such as no texting and driving), and where do you see yourself in 20 years. Just having these few essays in their pocket will be super helpful in the whole process because they can be tweaked and used more than once.
There will be more and more writing in high school, so this is good practice. Also, many colleges require an essay on their application, so these could be used again for that.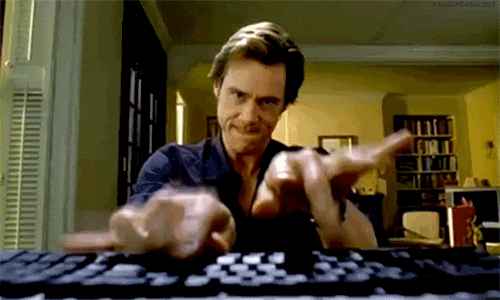 Set up a calendar for college related items.
This can be a dedicated calendar for scholarship due dates (pretend that they are actually due earlier than actual date, so they are never late) and also test dates like the ACT and SAT. Eventually, in high school, due dates for applications can also be added. There are many due dates, so a calendar dedicated to just college can be super helpful.
Books to read that will help!
Here are some great books to help you through the middle school years!
A few by name are:
Talk about finances in middle school.
Are you wondering what you should be teaching your teen about money? Saving? Investing? This knowledge is so important for our kids as they leave for college and/or beyond. I so wish that I had know all of this when I was their age!
I have found two great resources. It's called 5 Things Parents Must Teach Kids About Money. There is also Millionaire by 51.
This is a lot!!!
Do not try to do this all at once! Middle school lasts three years, so give yourself grace. Try one thing at a time. Get to know your child as they mature and grow into young adults. The main thing is to keep the lines of communication open with your child so that all of this planning and prep work is done together.
It's almost too much for any one person.Get on the same page as your spouse, significant other, or ex– or as close as possible because it is your kid's future that is important right now. There will be times that you don't work on any of this because you are busy and have a life. When you can, take baby steps into this whole process, the chances of middle school success will increase. It is a really exciting and fun time for all!
Related posts:
College Bound: Get Ready for College with Conversations,
Scholarship Tips and Tricks (You CAN Start in Middle School!)
High School Survival Kit For Parents
29 Ways to Prepare for College
Best Year Round Posts for Parenting Teens and Tweens: 50+ Titles
I would love to stay in touch!
Make sure to visit my Facebook page, and follow me on Pinterest and YouTube where I share lots of helpful info for parents of tweens and teens! And, finally, if you feel like this post was helpful, please share it on your favorite social media platform! Thank you so much!❤️
Pin for later!