Chapter 1
*I'm in the process of reading U Thrive: How to Succeed in College (and Life)
written by Daniel Lerner and Alan Schlechter, MD. They teach a course at NYU on the "Science of Happiness" which is one of the most sought after courses on campus. Their book is chock full of positive parenting techniques!
It's a "how to" guide for thriving in college and beyond. I think that it will also help me improve my parenting techniques, a win-win! *This post may contain affiliate links. This means, at no additional cost to you, I will earn a small commission if you click the link and make a purchase.
Yes, positive psychology is all around us and it's probably because our culture is thirsty for it. But, let me say, by page 30, I was hooked. This book really should be used in our schools. But, schools don't really have a class on how to be happy, so it falls on us, the parents to teach them how to make choices that will improve their mindset.
(This was written by my former blog partner, Ann, so don't get confused when she mentions a daughter!)
Pin for later!
Parenting is hard -Use positive parenting techniques!
As you know, parenting is the hardest job ever and there is no real "how to" book. So, even though this book is focusing on thriving in college, it is definitely transferable to parenting. While reading, I thought to myself, "I wish I knew this when I was my kids were younger".
Wait I still can! Even though my kids are 22, 19, and 15, and I'm in my mid-50's, I can honestly say, this book can really help everyone, no matter what stage of life you're in. I don't think it's ever too late to be better at your relationships.
As I read this book, I'll let you know my "takeaways"! Here's are the first 5 positive parenting techniques from Chapter 1.
More books about teens in this post.
Raise Your Mood
Raise your mood before every opportunity or challenge by thinking about something positive for 30 seconds. I told my daughter, Kelly, to try this before taking her tests during finals week.
She looked at me kinda weird and asked me why? I quoted from pg. 18 "Positive emotions prime you to perform your best". In the book, they continue, "Good feelings are a fantastic learning aid: they help you retain more information and stay on the ball in group discussions; they improve your test scores and your grades; they boost resilience and help you deal with stress more effectively".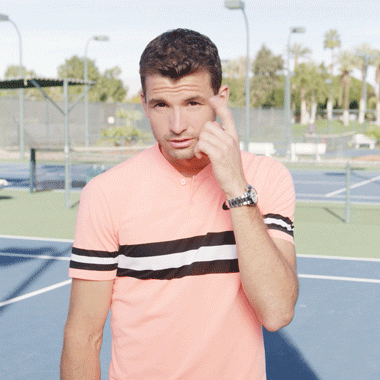 So Kelly tried it, she thought of a funny memory that made her laugh and thought about it before she took a test. Kelly told me, "It was so much easier, I wasn't focusing on how hard it was going to be. I just breezed through it. And it felt good!"
The end result- she got a B on her math test. It worked.
Focus on the Good!
Tell your kids 3 things they did well and 3 places to grow (or less according to Kelly). In the book, they detail a story of a student who only heard negative feedback from his theatre professor. The student had a hard time believing in anything he was doing well. He had lost his confidence.
Lerner and Schlecter (authors of the book), suggested to the student to ask his teacher to tell him what he was doing right. The professor agreed to do this. The student then started his own peer group to share feedback together on 3 things they were doing well and 3 things they each needed to work on.
Hmm. Could I do this as a parent? Sure, and would have, but I can tell you I didn't. I was always asking my girls, "Hey did you do this?" I was focused on what they may have missed not what they did well.
Ugh. I had focused on what they could have done better, which unfortunately doesn't recognize what they were/are doing well.
My takeaway on this is no matter where you are in your parenting journey, focus on 3 good things and according to my daughter only 1 or 2 things where they can grow. Much better parenting technique! Also, better message for our kids!

Write Down Why You're Grateful
Write down daily what you're grateful for and why they matter. The theory behind the gratitude journal is it "qualifies" your positive emotions which can translate to higher GPA, better social relationships, better sleep and less depression. When you make a habit to scan for the good things during your day, it rewires your brain. Keep a journal or a gratitude jar and slips of paper next to your bed. Write down 3 things that bring joy that day and put them in the jar. This is what I do, and I'm looking forward to seeing to the end of the year when I can reflect on all the things that brought me happiness.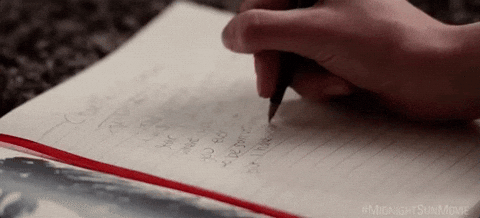 Or if you like to write, try this journal-The Five Minute Journal: A Happier You in 5 Minutes a Day
. I've been using it and love it too. Great reviews!
Random Acts of Kindness
Perform Random Acts of Kindness consciously (pg. 29)- A little difference here is that you are thinking about what you can do nice for someone else AHEAD of time. This act gives you a boost of happiness that can last for months. It isn't so much about being proud of yourself as it is to focus on how it made you feel- ask yourself, "What did I do today that was kind and how did it feel?" Replay the scene in your head.
What Makes You Happy?
Pay attention to what makes you happy. This is such a great idea! We can all do this, but for those of you with younger teens, ask them what they're interested in. This is a crucial step in figuring out a potential career. Have them experiment with different classes, extra-curricular activities or even job shadow. For us moms, it's never too late to pay attention to what lights you up. This is one of the reasons why I wanted to start a blog. I have a B.A. in Communications and never did anything with it. This blog allows me to rekindle my skills and learn how it's done today.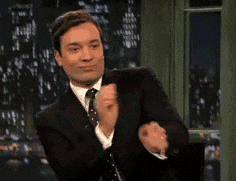 So what makes you happy? What makes you feel good or what activities do participate in that you don't even notice that time has passed? Take the time to really think about this, and try to add something into your day that will make you smile. It will make you happier, AND improve your parenting techniques!
Have you read my book on parenting teens? Talk about some positive parenting techniques for teens… College Bound: The Ultimate List of Conversations to Help Your Teen Through High School. Here is the blog post that I wrote to go along with the book. It includes a few freebies for you to print out and use:)

Check out the parentinghighschoolers parent toolkit! It is really helpful for those busy high school days.
Pin for later!