First apartment kitchen essentials
Follow my blog with Bloglovin
Are you wondering what your teen will need in their first apartment? Or are you a young adult moving out for the first time? This is the first in a series of posts that will go room-by-room in an apartment, that will help you make decisions ahead of time. These posts will help you know what you need to think about, and also help you plan out how you want to budget for all of the needs of a first apartment. Here is the lowdown all about first apartment kitchen essentials.
Many times our teens will be living with friends, so that will help with the expense!
As we shopped for our son's first apartment, it was really nice to spread out the cost over a few months. Some of the items that we knew he would need were rather expensive, but by planning ahead, we were able to manage the costs of many items by watching sales on Facebook Marketplace, Salvation Army and various websites.
Let's get started with first apartment essentials for each room!
The first room that we will talk about equipping is the kitchen. This is the room that needs the most to supply, so I suggest that your talk with the roommates, and make a plan. Just know that most apartments are generally equipped with the larger appliances such as oven, refrigerator, and microwaves. The rest is really up to the tenants to supply. *This post may contain affiliate links. My full disclosure policy is here.
Pin for later!
Appliances for first apartment kitchen essentials
Smaller Appliances:
Microwave, if not provided -There are so many to choose from, so measure the space available carefully. You may want to purchase a small side table, (I like this one with a drawer for napkins, etc) to put the microwave on, so that the limited counter space isn't taken up by this appliance. Hopefully, this is a purchase that you won't have to make!
Toaster oven -Again, this will take up precious counter space. But, I recommend a toaster oven over a plain toaster because they are perfect for heating or cooking individual meals without using an entire oven, especially if you are wanting something to be crispy. (My boys prefer heating their pizza in this because the microwave can make things soggy.)
Coffee maker -This might get used the most! There are so many choices. Find out how many of the roommates will drink coffee. There are a lot of individual serving coffeemakers if it is just one or two.
Crockpot -This is actually something our middle son has asked for. He loves to cook, and knows that he can put food in to cook all day. Since he is working almost full time, he likes the idea of coming home to a ready-made meal with enough to pack up leftovers for future meals. There are so many easy crockpot recipes. Check out this cookbook for easy 5 ingredient recipes to get your teen started!
Mixer -This might not be used often, but it is sure nice to have if they decide to whip up some cookies!
Instant pot -If your teen likes to cook, this is an amazing tool for the kitchen. Here is an easy cookbook to get started with this device.
Fun Extra Small Appliances:
Waffle maker -There are so many things that can be cooked in a waffle iron besides waffles. Biscuits, brownies, cookies, hash browns… The list is endless! The cookbook Will It Waffle is great for new ideas:)
Griddle -This is also a great kitchen tool. Can easily be stored under the sink to be pulled out to griddle up sandwiches, pancakes, or bacon and eggs.
Other tools for a first kitchen
Pots and Pans and Other Cookware:
Set of cookware -I would not spend a ton, but also don't do the cheapest if you want this to last through the next few years. I would highly recommend getting dishwasher safe cookware only because that is probably how it will probably be cleaned, hopefully it will be cleaned after every use, but don't count on this…
Cookie sheet -For sheet pan meals, slice and back cookies, and pizza making, these are essential to any kitchen. Here's a link to 20 easy sheet pan meals for meal prepping
Baking dishes -For baking brownies to a quick noodle casserole, having a couple of baking dishes are a good choice to round out a kitchen's oven tools.
Utensils and Cooking Tools:
Kitchen utensils set –This particular set has everything and more that a kitchen will need. The price point is great for all that is included in the set!
Bottle opener -This is a good basic tool. There will always be bottles that need to be opened.
Can opener -Another necessary tool for all sorts of can opening. I am faithful to the manual, but there are really great electric ones as well! There's even one for lefties!
Oven mitts/hot pads -Must-have!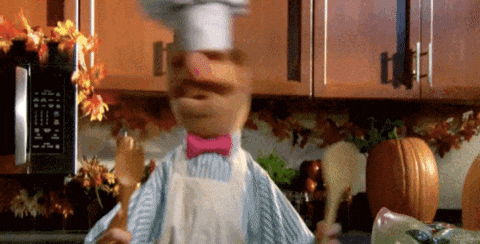 Pizza cutter -A knife will work, but this is handy…
Set of knives -Every cook needs a good set of knives.
Dining Ware:
Set of dishes -Paper plates are okay on occasion, but real dishes are a necessity.
Flatware -Also a necessity.
Glassware -My boys like different sizes of glasses for different drinks.
Coffee cups -Lots of coffee will be consumed through college…
More first apartment kitchen essentials
Cleaning Supplies:
Dishwasher tabs -My appliance guy was just here the other day, and he recommended Finish over Cascade for the best clean and it's better for the machines too. He also mentioned using this cleaner once every 3 months.
Dishwashing liquid -Dawn is the best, also eco-friendly.
Scrub brush -Must-have!
Dishrags -White rags will wipe up everything, and can be thrown into the wash with any load of laundry.
Dish towels -Same as above.
Apron -If you are picky about keeping your clothes clean, these are great!
Kitchen trashcan -Must-have! Don't forget the bags.
Other Useful Items:
Storage containers -Much better than baggies, and there are often leftovers.
Placemats -Pretty to have, but totally optional in my son's apartment…?
Napkins -Same as above.
Canisters -If you have a baker on your hands, these are nice to have.
Popcorn popper -Love ours!
Furniture:
Tea cart –
Does your teen know how to cook? Plan meals? Organize a shopping list?
My online friend, Marie Fiebach has an amazing website and she helps teens to know how to do all of these things! And, how to do all of that on a budget as well. Her website, feedyourfamilytonight.com is a great place to look for ideas about meal planning, prep and shopping on a budget!
I hope that this post answered the question, "What should I purchase for first apartment essentials?" Let me know if you can think of anything that I have forgotten!
Related posts:
My Son, An Onion, and His First Apartment
Is Your Teen Headed Back To College? Tips for Success
Backpack Essentials for College
15+ Best Gift Guides for Teens
Best Year Round Posts for Parenting Teens and Tweens: 50+ Titles!
I would love to stay in touch!
Visit my Facebook page, and follow me on Pinterest and YouTube! I look forward to seeing you again!❤️
Pin for later!