Best books that I read in 2021
I have not written a book post in awhile, and thought it would be fun to round up my favorite books from 2021 as a way to share with you. I am always reading something, and I try to vary my choices. The following list includes fiction and non-fiction books divided for your convenience.
Have fun reading! Be sure to check out my other book posts listed at the bottom.? *This post may contain affiliate links. My full disclosure policy is here.
Pin for later!
Favorite books from 2021 in fiction
"Wherever I am, if I've got that book with me, I've got a place I can go and be happy." -JK Rowling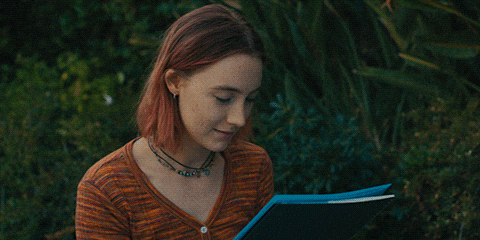 Fantasy is not usually a genre that I enjoy that much. But, this was such a great story! I was spellbound from the start -no pun intended…
Here is the description:
Where does the story of the Owens bloodline begin? With Maria Owens, in the 1600s, when she's abandoned in a snowy field in rural England as a baby. Under the care of Hannah Owens, Maria learns about the "Nameless Arts." Hannah recognizes that Maria has a gift and she teaches the girl all she knows. It is here that she learns her first important lesson: Always love someone who will love you back.
When Maria is abandoned by the man who has declared his love for her, she follows him to Salem, Massachusetts. Here she invokes the curse that will haunt her family. And it's here that she learns the rules of magic and the lesson that she will carry with her for the rest of her life. Love is the only thing that matters.
"The ability to read awoke inside me some long dormant craving to be mentally alive." -Malcolm X
This was one of my favorite books from last spring. WW2 has always been a favorite time period for me to read about, and I love all the converging story lines.
Here is the description:
New York socialite Caroline Ferriday has her hands full with her post at the French consulate and a new love on the horizon. But Caroline's world is forever changed when Hitler's army invades Poland in September 1939—and then sets its sights on France.
An ocean away from Caroline, Kasia Kuzmerick, a Polish teenager, senses her carefree youth disappearing as she is drawn deeper into her role as courier for the underground resistance movement. In a tense atmosphere of watchful eyes and suspecting neighbors, one false move can have dire consequences.
For the ambitious young German doctor, Herta Oberheuser, an ad for a government medical position seems her ticket out of a desolate life. Once hired, though, she finds herself trapped in a male-dominated realm of Nazi secrets and power.
The lives of these three women are set on a collision course when the unthinkable happens and Kasia is sent to Ravensbrück, the notorious Nazi concentration camp for women. Their stories cross continents—from New York to Paris, Germany, and Poland—as Caroline and Kasia strive to bring justice to those whom history has forgotten.
Fun fact is that Laura McHugh's youngest daughter was in my preschool class as she wrote her first wonderful book! I finally had a chance to read this fourth suspenseful book -she writes this genre so well!
Here is the description:
Seventeen-year-old Sarabeth has become increasingly rebellious since her parents found God and moved their family to a remote Arkansas farmstead where she's forced to wear long dresses, follow strict rules, and grow her hair down to her waist. She's all but given up on escaping the farm when a masked man appears one stifling summer morning and snatches her out of the cornfield.
A week after her abduction, she's found alongside a highway in a bloodstained dress—alive—but her family treats her like she's tainted, and there's little hope of finding her captor, who kept Sarabeth blindfolded in the dark the entire time, never uttering a word. One good thing arises from the horrific ordeal: a chance to leave the Ozarks and start a new life.
Five years later, Sarabeth is struggling to keep her past buried when investigator Nick Farrow calls. Convinced that her case is connected to the strikingly similar disappearance of another young girl, Farrow wants Sarabeth's help, and he'll do whatever it takes to get it, even if that means dragging her back to the last place she wants to go—the hills and hollers of home, to face her estranged family and all her deepest fears.
This was a great read. I started this book thinking it was something else, but ended up really enjoying it anyway. Coming of age, wrestling with personal faith, love, and friendship are all wrapped together in this wonderful story.
Here is the description:
Lucy Hansson was ready for a perfect summer with her boyfriend, working at her childhood Bible camp on the lake and spending quality time with her parents. But when her mom's cancer reappears, Lucy falters–in her faith and in her ability to cope. When her boyfriend "pauses" their relationship and her summer job switches to a different camp–one for troubled kids–Lucy isn't sure how much more she can handle.
Attempting to accept a new normal, Lucy slowly regains footing among her vibrant, diverse coworkers, Sundays with her mom, and a crush on a fellow counselor. But when long-hidden family secrets emerge, can Lucy set aside her problems and discover what grace really means?
This was a book that I read out loud to each of my ELA classes last year. We all enjoyed it so much, and my classes started out so much better when I read this first thing! It's sad and funny and heartwarming.
Here is the description:
Arthur T. Owens grabbed a brick and hurled it at the trash picker. Arthur had his reasons, and the brick hit the Junk Man in the arm, not the head. But none of that matters to the judge—he is ready to send Arthur to juvie forever. Amazingly, it's the Junk Man himself who offers an alternative: 120 hours of community service . . . working for him.

Arthur is given a rickety shopping cart and a list of the Seven Most Important Things: glass bottles, foil, cardboard, pieces of wood, lightbulbs, coffee cans, and mirrors. He can't believe it—is he really supposed to rummage through people's trash? But it isn't long before Arthur realizes there's more to the Junk Man than meets the eye, and the "trash" he's collecting is being transformed into something more precious than anyone could imagine. . . .
This book was a great departure for me. I couldn't put it down because I wanted to know more. Deya wants to know more, and what she finds out is surprising…
Here is the description:
Palestine, 1990. Seventeen-year-old Isra prefers reading books to entertaining the suitors her father has chosen for her. Over the course of a week, the naïve and dreamy girl finds herself quickly betrothed and married, and is soon living in Brooklyn. There Isra struggles to adapt to the expectations of her oppressive mother-in-law Fareeda and strange new husband Adam, a pressure that intensifies as she begins to have children—four daughters instead of the sons Fareeda tells Isra she must bear.
Brooklyn, 2008. Eighteen-year-old Deya, Isra's oldest daughter, must meet with potential husbands at her grandmother Fareeda's insistence, though her only desire is to go to college. Deya can't help but wonder if her options would have been different had her parents survived the car crash that killed them when Deya was only eight. But her grandmother is firm on the matter: the only way to secure a worthy future for Deya is through marriage to the right man.
But fate has a will of its own, and soon Deya will find herself on an unexpected path that leads her to shocking truths about her family—knowledge that will force her to question everything she thought she knew about her parents, the past, and her own future.
This series has become a favorite of mine over the last year. I have read the first three books, and cannot wait to read some more! I recommended these to my mom, and she has read all 17!
Here is the description:
Maisie Dobbs got her start as a maid in an aristocratic London household when she was thirteen. Her employer, suffragette Lady Rowan Compton, soon became her patron, taking the remarkably bright youngster under her wing. Lady Rowan's friend, Maurice Blanche, often retained as an investigator by the European elite, recognized Maisie's intuitive gifts and helped her earn admission to the prestigious Girton College in Cambridge, where Maisie planned to complete her education.
The outbreak of war changed everything. Maisie trained as a nurse, then left for France to serve at the Front, where she found—and lost—an important part of herself. Ten years after the Armistice, in the spring of 1929, Maisie sets out on her own as a private investigator, one who has learned that coincidences are meaningful, and truth elusive. Her very first case involves suspected infidelity but reveals something very different.
I went back this past year and reread this old Stephen King classic. The last time I read this was 24 years ago when I was pregnant with my oldest son, and boy did I have strange dreams! This time around, I still had dreams, but not as strange or intense. I remember liking this so much, and it is a great book to reread in today's times. A great good v. evil story…
Here is the description:
A patient escapes from a biological testing facility, unknowingly carrying a deadly weapon: a mutated strain of super-flu that will wipe out 99 percent of the world's population within a few weeks. Those who remain are scared, bewildered, and in need of a leader.
Two emerge—Mother Abagail, the benevolent 108-year-old woman who urges them to build a peaceful community in Boulder, Colorado; and Randall Flagg, the nefarious "Dark Man," who delights in chaos and violence.
As the dark man and the peaceful woman gather power, the survivors will have to choose between them—and ultimately decide the fate of all humanity.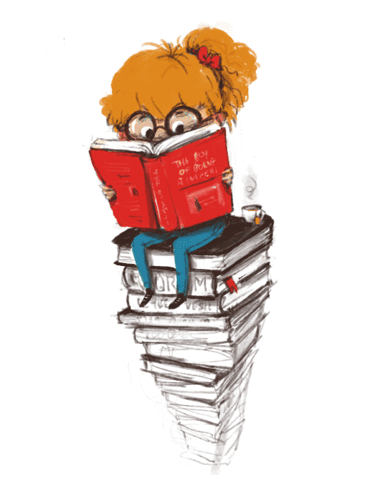 I read this early on in 2021, and I remember being intrigued immediately. Again, I was on a WW2 kick! I loved all the interconnected story lines and the codes, and especially that it was women who were at the forefront of taking care of the Nazis.
Here is the description:
1940. As England prepares to fight the Nazis, three very different women answer the call to mysterious country estate Bletchley Park, where the best minds in Britain train to break German military codes. Vivacious debutante Osla is the girl who has everything—beauty, wealth, and the dashing Prince Philip of Greece sending her roses—but she burns to prove herself as more than a society girl, and puts her fluent German to use as a translator of decoded enemy secrets. Imperious self-made Mab, product of east-end London poverty, works the legendary codebreaking machines as she conceals old wounds and looks for a socially advantageous husband. Both Osla and Mab are quick to see the potential in local village spinster Beth, whose shyness conceals a brilliant facility with puzzles, and soon Beth spreads her wings as one of the Park's few female cryptanalysts. But war, loss, and the impossible pressure of secrecy will tear the three apart.
1947. As the royal wedding of Princess Elizabeth and Prince Philip whips post-war Britain into a fever, three friends-turned-enemies are reunited by a mysterious encrypted letter–the key to which lies buried in the long-ago betrayal that destroyed their friendship and left one of them confined to an asylum. A mysterious traitor has emerged from the shadows of their Bletchley Park past, and now Osla, Mab, and Beth must resurrect their old alliance and crack one last code together. But each petal they remove from the rose code brings danger–and their true enemy–closer…
Favorite books from 2021 in non-fiction
"Let's be reasonable and add an eighth day to the week that is devoted exclusively to reading." -Lena Dunham
I was given the wonderful opportunity to read this book before it was released this past summer. I loved this story about this family and their dog, Riley. He is everyone's dog: silly, smart, gross, loving, and this makes the book so relatable. It's reduced by 75% on Kindle for January 2022 as a new release! If you like dogs at all -grab this book and read it with your kids/teens -it would be a fun read aloud because if you have any pets, it will spark conversations of funny and similar memories.
I love the way Riley is a "person" in their home. That is the way it is here with our dogs! "Barking at the Moon: A Story of Life, Love, and Kibble" is a #1 New Release on Amazon! Get your copy today!
**I am just one of many bloggers reviewing Barking At The Moon, so check out the other awesome blogs with book reviews at the bottom of this post!
Here is the description:
When Riley comes into her family's life, award-winning humor columnist Tracy Beckerman realizes she got a lot more than she bargained for. From tracking wet cement through the house to shredding the family's underwear, Riley is a one-dog wrecking ball. Yet this lovable retriever also brings joy, laughter, and a renewed sense of wonder into the household.
At times hilarious and heartwarming, Barking at the Moon speaks to life's growing pains, and to mothering children both human and furry. With Beckerman's trademark wit and heart, she reminds us that no matter what stage of life we're in, we can learn a lot from the dogs who teach us how to stop and enjoy the ride.
I came across Tami Matheny as I was searching for something else. I love her message, and am anxious to read more of her stuff! Here are YouTube videos I did on her book: Part 1 and Part 2.
Here is the description:
Adversity is often seen as a bad thing. Something to avoid. But to accomplish anything worthwhile adversity is necessary. It is what separates the great from the mediocre, the champions from the contenders.
The difference is in how you look at adversity. Success comes from learning to see it, think about it, and respond to it in a positive or productive way. Creating a "this is good" mindset will allow you to do this.
This is a story within a story. It is how an African folk lore transformed a college soccer team to reach heights they didn't know they could. You will follow their journey and the lessons along the way that enable them to cultivate a new way of thinking.
This was a great book that I read for both myself, and my blog. I did a YouTube video on this, and was happy to share some of her ideas.
Procrastination is one of my faults, and I have three boys with ADD, so I am pretty sure that they get it from me… Here are great tips for both you and your teens.
Here is the description:
Procrastination is especially tough for young adults. Getting started is overwhelming, it's hard to get motivated, not knowing how long things take messes up planning, and distractions are everywhere. We are all wired to put things off, but we can learn tools and techniques to kick this habit.
This book is a user-friendly guide to help teens get their tasks done. Simple, straightforward, and with a touch of humor, it's packed with practical solutions and easily digestible tips to stay on top of homework, develop a sense of time, manage digital distractions, create easy-to-follow routines, and get unstuck.
In her breezy, witty style, internationally recognized academic and parenting coach Leslie Josel opens the door to a student's view of procrastination, dives deep into what that really looks like, and offers up her Triple Ts―tips, tools and techniques―to teach students how to get stuff done…now.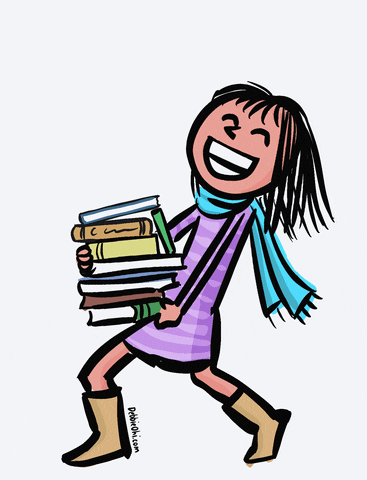 Last year this was a book assigned to me for professional development. For once, I loved this assignment!
Here is the description:
Forced to take the bus to work, George meets a unique kind of bus driver and an interesting set of characters (passengers) that over the course of 2 weeks share the 10 rules for the ride of his life…and attempt to help him turn around his work and team and save his job and marriage from an almost inevitable destruction."
In the mode of other best-selling business fables, The Energy Bus takes listeners on an enlightening and inspiring ride that reveals 10 secrets for approaching life and work with the kind of positive, forward thinking that leads to true accomplishment – at work and at home. Everyone faces challenges. And every person, organization, company, and team will have to overcome negativity and adversity to define themselves and create their success.
No one goes through life untested, and the answer to these tests is positive energy – the kind of positive energy consisting of vision, trust, optimism, enthusiasm, purpose, and spirit that defines great leaders and their teams. Drawing upon his experience and work with thousands of leaders, sales professionals, teams, nonprofit organizations, schools, and athletes, Gordon infuses this engaging story with keen insights, actionable strategies, and a big dose of positive, infectious energy.
"The best advice I ever got was that knowledge is power and to keep reading." -David Bailey
Lamb writes a great book for parents. I know Miranda from the blogging world, and she is such a great writer. She incorporates her knowledge as a mom, a counselor, and a writer to create this short, concise guide to setting boundaries for teens.
Here is the description:
Set Boundaries for Teens. Build Character. Strengthen Your Family.Wish you could spend more time enjoying your teen and less time nagging? Feeling overwhelmed by your teenager's disrespect and lack of responsibility?
In Responsible and Resilient Teens: 10 Secret Parenting Solutions That Work, discover how to set healthy boundaries and creative consequences in your home. Learn simple parenting solutions that hold your teen accountable in the present and also positively shape your teen's decision making skills going forward.
Rachel has also become an online friend as well, and I appreciate her taking this tough topic and breaking it down for parents so that they can help their teens out into the real world. She has a great podcast, here is the episode where she and I had a chat about communicating with your teen –Raising Confident Teens
Here is the description:
In I Am Not Your ATM: A Practical Plan for Teaching Your Teen to Manage Money, Rachel Murphy shares the knowledge and tools to help you teach your teen. You will gain the know-how and confidence to teach your teen how to handle money even if no one taught you.
The teen years can be a great opportunity to teach your young person money skills. Instead of money being a point of contention and stress like it is for many parents and teens, you can become a team working together to help your teen build a strong foundation for the future.
Related posts
Best Books for Mom and Son Book Club
Best Books for Parenting Teens
Best Social Justice Books For Teens
Best Year Round Posts for Parenting Teens and Tweens: 50+ Titles
And, a link to Amazon where I have an ever going list of my favorites for teens and adults!
Here is the list of other blogs to check out for book reviews!
1/3 – www.notasupermom.com
1/5 – www.lightheartedlife.org
1/6 –www.parentinghighschoolers.com (that's me!)
1/8 – www.lizzielau.com
1/9 – www.cottageinthecourt.com
1/11 – www.kimscrazylife.com
1/12 – www.chiilmama.com
1/14 – www.goodgirlgoneredneck.com
1/15 – website for Jeanette Smith
1/16 – www.annebardsley.com
1/18 – www.staceygustafson.com
1/20 – www.carolcassara.com
1/22 – www.carolowens.com
1/23 – www.nerdfamily.com
1/24 – www.serenitywithglenda
1/26 – www.aboomerslifeafter50.com
1/27 – www.decodingcreativity.com
1/29 – www.themiraclechild.org
1/30 – www.biggreenpen.com
I would love to stay in touch!
Visit my Facebook page, and follow me on Pinterest and YouTube! I look forward to seeing you again! And, finally, if you feel like this post was helpful, please share it on your favorite social media platform! Thank you so much!❤️
Pin for later!