There are some amazing books that teach about social justice -books that teach about social justice and are great for Martin Luther King Day and black history month. Social justice books for teens are a great way to start conversations.
As a mom, as a teacher, as a person, I need to be willing to put myself in someone else's shoes. To empathize with my fellow man. As I live out my life, I hope that the lessons my own children, as well as my students, have learned from me will help them to be better people. To be empathetic, sympathetic, to be GOOD people, now and always.
Respect.
Tolerance.
Diversity.
Equality.
Justice.
These are all concepts that need to be taught. Defined. Lived. As mothers, teachers, parents, we can only do so much, but with everyone's help, our world can be a better place.
With headline after headline of police brutality, rioting, social injustice-sadly, the list goes on and on. We need to do better. We need to BE better. No excuses. We have run out of time. That's where the idea for this post about social justice books for teens came from…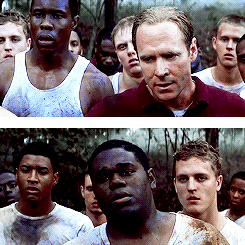 Teens and social justice….
One of the units that I teach as a middle school English teacher is Deep Study of Character -with Lucy Calkins curriculum. It is literature based on all the above characteristics woven through their themes. I love to use books to teach all sorts of lessons.
I was new back to the classroom last year after a long hiatus bringing up my boys, so many of the books on the following list are still new to me. However, I have researched all of these, and I am part of a wonderful group of teachers on Facebook that shares and elaborates, so I pulled a lot of information from that group. Read on for great social justice books for young adults (and everyone)!
Check the bottom of this post for other options besides books!
Here is a link to one of my most popular posts: Best Books to Read When Parenting a Teen
Pin for later!
Social justice books for teens, and, really anyone!
These books were chosen to represent the best of what I have taught and what I have learned as a teacher listening to other teachers…
There are sections for picture books, short stories, young adult and adult, and finally, authors who have written so many books to choose from. I wanted to get this out and published because this is such an important subject and will be adding to this list frequently! Let me know if you would add another book to this post, so that I can read it and add it to the best social justice books for teens.
*This post may contain affiliate links. My full disclosure policy is here.
"Returning hate for hate multiplies hate, adding deeper darkness to a night already devoid of stars. Darkness cannot drive out darkness; only light can do that. Hate cannot drive out hate, only love can do that."―
Social justice books for teens -picture books
Not My Idea -Higginbotham This is an honest book that looks at race, racism and being white in today's world. This addresses the topic of civic responsibility in a great way for kids to relate to. I have ordered for my classroom!
For white folks who aren't sure how to talk to their kids about race, this book is the perfect beginning. —O MAGAZINE
It's Our World, Too: Young People Who Are Making a Difference: How They Do It -How You Can Too! -Hoose This is two books in one. First part is stories about kids today who are making a difference in various ways. The second part is how-to advice to get started for young people who WANT to make a difference in positive ways.
Juneteenth for Mazie – Cooper Juneteenth is a holiday celebrating the emancipation of those who had been enslaved in the southern United States that had formed the Confederacy. This is a sweet story about a little girl who is ready to celebrate freedom. She celebrates the day her ancestors were freed from slavery.
Separate is Never Equal – Tonatiuh The unknown story of school integration in California 10 years before Brown v. The Board of Education. This began school integration in California for Mexican-Spanish American children.
You, Me, and Empathy -Sanders "Showing empathy towards others is a learnt trait, and one to nurture and cherish with the children in our care," -this quote taken from the book description. Such a wonderful book about the main character, Quinn learning that empathy means "being able to understand how another person is feeling and recognizing their needs helps people to connect to one another across race, culture and the diversity that is ever-present and so important to our world." Everyone needs to read this one!
Unspeakable -Weatherford This is a wonderful book about a terrible event that took place in Tulsa, Oklahoma one hundred years ago.
"I cannot say whether things will get better if we change; what I can say is that they must change if they are to get better."―
Social justice books for teens -short stories
Thank You, M'am – Langston Hughes This short story is all about morality. What is good? How do we know? A boy tries to steal a woman's purse to buy a new pair of shoes. Find out what happens… I found this on the CommonLit website.
Flying Lessons and Other Stories -Ellen Oh This selection of stories is such a great collection. I have not read them all, but between my classes last year, I have heard about all of them from my students. All sorts of stories about all sorts of people. My students chose the story with this book that resonated with to do a project on for class. These ten stories are all great in their own way.
The Hero Next Door -Rhuday-Perkovich This is another gathering of stories about being brave in today's world. Young people can make a difference, all it takes a little courage. Again, I have not read all of this collection, but the couple that I have read were great!
Fresh Ink – Giles These short stories are unfinished. Their endings are still playing out in today's headlines. These are all amazing stories of individuality and bravery. Diverse and raw and uplifting. Please read!
Our Stories, Our Voices -Reed These are essays by popular YA authors who all have something to say about all sorts of things that happen as kids grow up.
The Treasure of Lemon Brown -Myers I found this on CommonLit.org We studied this story in my eighth grade class this year. So many lessons contained in this short story! We all loved it.
51 Black Heroes -Norwood "Black Heroes introduces you to 51 black leaders and role models from both history and modern times" from all walks of life. This book is for younger audiences, but also good for lower readers.
"In these days of difficulty, we Americans everywhere must and shall choose the path of social justice…, the path of faith, the path of hope, and the path of love toward our fellow man."―
Try Audible on Amazon and get 2 free books!
Social justice books for teens -YA (young adult)
Wishtree -Applegate An old oak tree that has been used as a "wishtree" for the surrounding community. A new family that is not necessarily welcomed by all. A crow and other creatures watch from the trees branches as this story unfolds. This is a wonderful story told by a tree, but so much more! If you are not a fan of fantasy, give this a try anyway-because, a tree is wise.
Dear Martin -Stone This follows the story of a Justyce, who always Is doing the right thing: honor student, helps those in need, all-around good guy. Then, he is arrested and cuffed by an off-duty police officer after an event which Justyce just happens to be there. I have not read this, but it's on my list! There is a sequel, Dear Justyce, which follows up as Justyce is at Yale as a college student.
Refugee -Gratz This was another class favorite. Three refugees on three different paths are all connected by the end of the story. All of them leave homes that they love for reasons beyond their control. They encounter so many difficulties both on their journeys and at their different destinations. I learned a lot about the plight of refugees and many of their circumstances!
All-American Boys -Co-written by Reynolds and Kiely This story could unfortunately be ripped out of today's headlines. Gripping and realistic. Could not put down!
Long Way Down -Reynolds This book has haunted me. My students all were intrigued by this story and a lot of great discussion came from this. The length of time it takes to get down Will's building's elevator. His brother has been shot and killed. While Will rides the elevator down one day, he is visited by people from his brother's past as it stops at each floor. This is now available in a graphic novel version -soooo good!
Will got on the elevator with a singular purpose. Will he get out at the bottom and carry through his plan?
"Genuine equality means not treating everyone the same, but attending equally to everyone's different needs."―
The Poet X – Acevedo The main character her, Xiomara, is a young woman with a lot to say. She writes in her journal, and has many thoughts that she feels cannot be shared anywhere else. She is invited to a slam poetry contest, but she knows that her family would not approve.
The 57 Bus -Slater This is based on a true story. Two kids from completely different parts of the world, within one city. They have eight minutes together each day. Then a tragic event occurs. One is injured. One is charged with a crime…
Monster -Myers This is a complicated story about the trial of a young man for a crime. Is he guilty or innocent? A pawn of the system and the characters surrounding the crime. Is he a "monster" as he has been titled? Steve, the young man in this story, starts to transcribe his story as a film script. What is the verdict? This would be a good one to read with your teen…
Mexican White Boy – de la Peña Half Mexican, half white, Danny is struggling with a lot of things as a teenager in San Diego. He mostly wants to figure out where he belongs…
The Hate You Give -Thomas I have to admit that I have not read the book, but I loved the movie!
Harbor Me -Woodson I loved this book! Six kids meet in a room that they have a special name for. They can talk about their lives. It's a wonderful story about a caring teacher, a group of kids dealing with so much, and the friendships that evolve from their meetings. My students loved this book.
Out of My Mind – Draper This book really got to me. Locked into a body that won't work, Melody is assumed to be stupid. Far from it. She finally proves that she is really smart only to be rejected again. Heartbreaking, heartwarming… My students learned that students with disabilities are always what they seem! Along the same lines as Wonder, another wonderful book and movie -talk about overcoming adversity!
Ghost Boys -Rhodes Two boys meet who have been tragically been killed as a result of racism in different places and times. They help one another to figure out some things about what happened to each of them. This is on my list to order for my classroom!
Roll of Thunder, Hear My Cry -Taylor This is a classic! A wonderful story set in the depression about hate and racism and social injustice. It stands the test of time.
Stamped: Racism, Antiracism, and You -Jason Reynolds and Ibram Kendi The authors reworked Kendi's book Stamped From the Beginning: The Definitive History of Racist Ideas in America, and wrote it in a way so that you can identify racist thoughts and ideas and "stamp" them out when they begin. I have not read this, but it was recommended by a good friend who is a counselor as a great choice to add to this list.
"When we identify where our privilege intersects with somebody else's oppression, we'll find our opportunities to make real change."―
Social justice books for adults
Just Mercy -Stevenson This is a true story about a young lawyer defending a young man accused of a crime he swears that he did not commit. Compared to To Kill a Mockingbird, another great book about good v. evil.
I'm Still Here: Black Dignity in a World Made for Whiteness -Brown Written by Austin Brown, who finds out at the age of 7, that her parents named her Austin so that future schools and employers would think that she was a white man. As she grows up, Austin learns that people don't mean what they say, and she grapples with what it means to be a woman of color in today's world. Really good insight for me.
The Nation Must Awake -There are many books written about the Tulsa Massacre of 1921. I really like this one in particular because it is a memoir written in story form by a woman who lived through this event with her daughter.
Raising Fences -Datcher I read this a few years ago for a book club. It's a memoir written by a black man who wants to be a good father without having had one himself. This was painful to read, but I never felt so white while reading this.
Americanah -Aditchie This is a novel that really opened my eyes. It is a love story, but is also a story about how unaware we are of race in this country as white people. This was so good!
The Warmth of Other Suns: The Epic Story of America's Great Migration -Wilkerson This is a story that covers the migration of six million people from the south to the north in the US from 1915 to 1970. Thousands of interviews and really great stories of a people who tried to escape oppression and find a better life for themselves and their families.
Stamped From the Beginning: The Definitive History of Racist Ideas in America -Kendi "In shedding light on this history, Stamped from the Beginning offers us the tools we need to expose racist thinking. In the process, he gives us reason to hope." This is at the top of my list to read. Grab the companion book co-authored by Kendi and Jason Reynolds, Stamped: Racism, Antiracism, and You.
"The world howls for social justice, but when it comes to social responsibility, you sometimes can't even hear crickets chirping."―
Authors to check out who write about social justice
From my friend, Louisa, over at LPTutoring, she has this great list of podcasts that I copied here. Her post is awesome and has books as well as other resources!
I hope this helps you start a conversation about social justice…
This list of social justice books for teens is by no means complete! Please let me know if you have a good suggestion that will help to teach our young people lifelong lessons.
I hope that these best social justice books for teens will help you start or continue a conversation that has to happen in order for our world to be a better place for everyone.
Other book posts:
9 Books to Read With or Without Your Teen,
Great Book Gifts for Teens (And Adults!),
7 Best Books for Parenting Teens
27 Best Books To Read As A Young Adult For Success
And, here is a link to my ongoing list of favorite books on Amazon!
Best Year Round Posts for Parenting Teens and Tweens: 50+ Titles!
I would love to stay in touch!
Make sure to visit my Facebook page, and follow me on Pinterest and YouTube where I share lots of helpful info for parents of tweens and teens! And, finally, if you feel like this post was helpful, please share it on your favorite social media platform! Thank you so much!❤️
Pin for later!