Great reading this coming summer!
One thing that my youngest son and I have done is joined a Cool Mom and Son Book Club. He would completely disagree that we are cool moms, as would his friends that are included in this group. However, the other moms and I think that we are cool, and we have gotten our boys to read a great number of books, approximately one a month for over a year.
Pin for later!
Why a mom and son book club?
This just goes to show, the power of parenting can manage anything! This has been such a fun group of women and their great sons. As a group, we gather at each other's houses once a month for snacks and drinks. The boys love the food, and we manage to get them to talk if even for a little while about the book for the month.
Some of the moms already knew each other from other places, but we have all become friends through the struggle to get our boys to read more!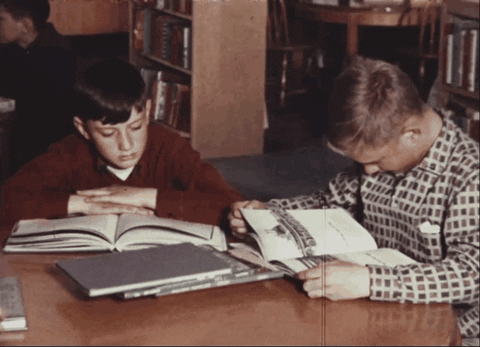 My son complains almost constantly about this, but I am able to get him to read a chapter or two most days which I consider a win. If we weren't doing this together, I'm not sure that I would be able to get him to read at all. So, thank you to my girlfriends that wanted to start our Cool Mom and Son Book Club with me! *This post may contain affiliate links. As an Amazon Associate I earn from qualifying purchases. My full disclosure policy is here.
The following list is from our book club as well as other books that I think you and/or your teen would enjoy.
The Thing About Jellyfish-Benjamin
This book was great! My nieces recommended this to me, and I am so glad! It is about loss, friendship, middle school, and coming of age. The main character, Suzy, has tragically lost her best friend to an accident. She sets out to prove that it wasn't.
This book gripped me from the beginning, and I could feel this girl's pain. It brought back all the memories of not fitting in during those awkward years. Anyone will enjoy this book as Suzy discovers answers and learns new things throughout the story.
The Language of Flowers– Diffenbaugh
This book was such a fun read! Victoria is a girl who has come up through the foster care system. She discovers that she has a talent for helping people with the flowers that she chooses for them. The whole Victorian language of flowers is something that she learns and puts to good use, and this was so interesting to read about.
As she begins to really live her life, she meets a stranger, or is he? There is mystery, love, and anguish. Who can she trust, and will this stranger be able to help her heal?
The Memory of Things– Polisner
This was one of our book club choices. Both moms and sons liked this one. The opening scene is NYC on 9/11. The main character, Kyle, is headed home in the aftermath of the destruction. He comes across a mysterious girl with costume wings on her back who is unable to talk. So, he brings her home until he can figure out what to do with her.
As the story unfolds, every other chapter is told from his point of view and then hers. She has no memory of anything, and that makes everything more difficult. A great story of friendship, love, pain and disaster.
The Graveyard Book– Gaiman
This was another book club book. It was a bit strange, but I enjoyed it. I don't typically like fantasy, but Neil Gaiman is an artist worth checking out! A toddler escapes death in the beginning of the story and escapes to a nearby graveyard where he is taken in by the resident ghosts.
It is another coming of age story with a few different twists. Nobody Owens grows up in the graveyard safe as long as he stays in the confines of the gates…
Long Way Down– Reynolds This was our most recent Cool Mom and Son Book Club book. It was so different and really good! It was written in narrative verse, all different types throughout the book. The main character, Will, is a fifteen year old black boy is deciding whether or not to kill the man who has just killed his brother.
The entire novel takes place during one ride down the elevator. It is such an interesting and thought-provoking look at gun violence. We all really liked this book too!
The Boy in the Striped Pajamas-Boyne
This book is so painful. The story is so compelling, but heart wrenching. Two boys from very different circumstances become friends. One day they make a decision with terrible consequences. I knew this would probably have a sad ending, but I'm so glad that I read it.
The Leaving– Altebrando
This was such a good book! Another of our book club books, that again, we all really liked. This is a mysterious book that really has you guessing. Five teenagers show up at the beginning of the story. They have been missing for eleven years. There was one more teen who should have showed up with them.
Where is the missing teen? Where have they been all of these years? How did they get back? This is the story of these teens and the families that they had left behind. There are plot twists, memories lost, and murky details. Very suspenseful and gripping, as the truth becomes known or is it truth?
The Book Thief– Zusak
Liesel is living in Nazi Germany in 1939. She will do anything to get her hands on books to read. The story is narrated by Death, and he has a lot to say during these years. This story will grip with with wonderful characters and a story line that you won't want to stop reading. I loved this book for so many reasons!
Beautiful Boy– Sheff
This is a tough one. I can't say that I loved this, but I am so glad that I read it. Written by a father with love for his son who got addicted to meth. Prior to the addiction, his son, Nic was a star athlete, good student, and beloved older brother of two siblings. Things spiral out of control. The father retraces all of their steps to see where this all started and to try to figure out WHY?
I just have to add one more that I just finished for our next book club meeting. I could not put it down!
When the War is Over -May
This story is based on true events. The author's grandfather was 15 in 1944 Germany. He is swept into the war as Germany is fighting a losing battle. He hates Hitler, yet finds himself fighting for Germany against Russia. Lots of action, and a bit of a romance.
I encourage you to start your own Cool mom and son (or daughter) book club!
I know that I am always on the lookout for a great new book to read. I hope some of you are motivated to start your own Cool Mom and Teen Book Club! We sure enjoy ours, and I think that deep down somewhere the boys do too, they're just too cool to admit it!
I will write a post soon on how we started this club. So, if you have any specific questions post them in the comments!
Here's a link to my friend's list of survival books for teens, 20 Epic True Stories of Survival. And, a link to Amazon where I have an ever going list of my favorites for teens and adults!
Other good books to read: 6 Books to Read If You're the Parent of a Teenager, 8 Books We Recommend for Great Summer Reading, Best Books for Teens about Social Justice,
Have you read my book? It's super helpful when it comes to strategies to keep your teen in conversation. Here is the link to the blog post about the book. I do include some helpful printables for these conversations and all the questions that I forgot to include at the end of each chapter in the book~ugghhh… College Bound: The Ultimate List of Conversations to Help Your Teen Through High School.
Pin for later!