Make reading happen in your home with great books for teens!
I haven't written a book post in awhile, and boy do I have some good ones for this post! This is a list of the books that I have read in the past few months. There are so many great books for teens and their parents!
If you get the Parenting High Schoolers newsletter, then you know I have gone back into the classroom. I have immersed myself in young adult literature, and I am in heaven! Some of these are books that I have read for school, and others on my own.
Jolabokaflod!
I recently read about a book festival that Iceland celebrates in December. It sounds like the perfect night for me! It's called Jolabokaflod, or the "Christmas Book Flood.
This holiday happens each year and is celebrated because the people in Iceland consider a book to be the best Christmas present that they can get. Maybe it's time to start this holiday in the US! Get one or more of these great books for teens (and you!) and cuddle up for a long winter's night!
Pin for Later!
Get your kids to read at home regularly.
One thing that I will say as the mother of boys and teens in particular, is that you can get them to read. Start early when they are young if possible. It will make so much difference to their future. In fact, experts say that by reading an average of five books a day to your child before they enter school, they will have a million word advantage over those kids who aren't so blessed.
Younger kids and reading
In elementary school, there are many classroom activities for kids to keep reading. One thing that I would recommend is to set a reading time at home for all of your school age kids to read together, including parents- they need to see you reading! Make a snack, a reading fort, or any other fun addition to this activity-especially for boys, who can oftentimes be reluctant readers.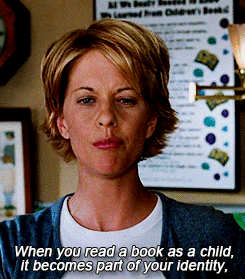 Teens and reading
As your kids become tweens and teens, there are many distractions to them reading at home. Their activities increase, there is now social media to compete with, and it's just not cool… Don't despair! Don't let these things change the way you are doing things in your own home. You need to stand firm against all of this to keep any sort of family time anyway, and reading should still be a priority.
Reading is the number one indicator of testing success in their future. Do your research, find books that your child/teen is interested. Give books as gifts, and hold your children in your lap for as long as they will let you for reading time-it makes the entire experience better for both you and your little one.
Read out loud to your kids/teens
You might think that reading together ends when your kids get older in middle school and high school. Here's the thing, they might grouse about it, but they secretly LOVE it! In my middle school classroom, we start each period with our read-aloud book. They are so into it!
At first, my students complained, but guess what? I was in charge of the book I picked to read for each class. I chose high interest, complex stories, and they are very upset when we miss a day due to an assembly or some other issue. They beg me to keep reading even when our five minutes is up, and I need to actually start the lesson for the day.
Don't let your cool tween/teen fool you! They still love a good story, so insist upon reading aloud to teens, both at home or in your classroom, if that's where you encounter teens. There are so many great books for teens that this shouldn't be a problem!
How much time is enough?
Schedules are hectic, and our teens have sports, jobs, homework, you name it. Here's the thing. This doesn't have to be a huge time commitment. Set aside five minutes each evening if that's all you have. That's all I can give up in my classroom, and believe me, it's enough! If you have time, then read longer.
Just do it! You and your kids will both love the time together, and with all the great books for teens available out there, it shouldn't be a problem. Start with a genre that you know your teen will enjoy, and expand from there. *This post may contain affiliate links. This means, at no additional cost to you, I will earn a small commission if you click the link and make a purchase.
*Here are links to other book posts that I have written… 8 Books and More for the Summer, 9 Books to Read Without Your Teen (this talks about my Cool Mom and Son book club!) and 6 Books You Should Read if You are Parenting a Teen, Best Books for Teens About Social Justice,
And, here is a link to many book box subscriptions for adults and teens. There are all sorts of different themes!
Great books for teens (and parents)!
Here is a story about friendships, family, and a mystery to boot. Pearl and her mom, Mia, move to a new town, and they rent a townhouse from Elena Richardson, a seemingly perfect mom with a seemingly perfect family.
There are four Richardson teens who are all completely different from one another, and each begin their own relationship with both Pearl and Mia. There are twists and turns throughout the story with all sorts of complications that layer on top of each other concerning all of the teens and the two mothers.
The story spirals around and around until a final event which changes everything. Hang on for a great ride. This book would be good for older teens and adults.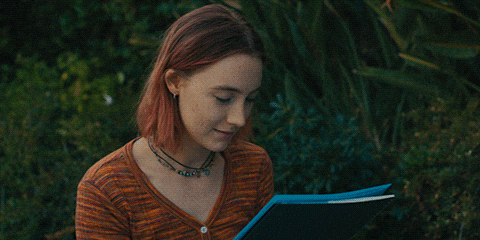 Unwind– Shusterman
This is the first book in a five book dystology. The story is amazing and freaky all at the same time. It follows three teens who are scheduled for "unwinding" which is a process of using all a person's body parts for transplant into other people's bodies.
After the Second Civil War, where the The Bill of Life is written to make all sides happy. Children between the ages of 13 and 18 can be unwound by their parents. It's an eerie and realistic premise for a book.
Read to find out why these kids are supposed to be unwound and what happens along the way as they try to avoid this fate. This book is twisted and I could not put it down. This is a great book for teens-and I personally cannot wait to read more of the series.
The Tea Girl of Hummingbird Lane– See
Haley has been adopted from China. She loves her family, but she wonders about her roots. Back in China, Li-yan wonders about the daughter that she gave up long ago.
Li-yan is from a back hills tribe in China, and until she is a teen, her village has never had contact with the outside world. A chain of events occurs that sends her out into that world with life-changing results. She manages to survive by her wits and knowledge of tea, which is a complex and intriguing world.
Haley comes to her American family with a tea cake as her only possession as an infant. That tea cake will influence her choices all through school and into her future.
The story follows these two characters, and the result is such a great story! Good for older teens and adults.
Confessions of a Prairie Bitch: How I Survived Nellie Oleson and Learned to Love Being Hated– Arngrim
I don't typically love memoirs, but this is a great one. I loved watching the Little House series when I was younger. To be honest, I still love an occasional rerun when I am cooking! This book is hilarious.
The back stories that Arngrim tells about playing Nellie, being friends with Melissa Gilbert (Laura), and being enemies with Melissa Sue Anderson (Mary) is so much fun to read. Did you know that Michael Landon never wore underwear while the show was filmed?
She also shares stories about growing up in Hollywood, which is a whole other interesting saga.
If you ever watched this show, especially back when it was really on t.v., you should put this on your list. Good for anyone, but more likely to be loved by those who grew up with Laura, Mary and Nellie!
The Overstory: A Novel– Powers
This book is very different. These are a number of interwoven stories of people whose lives are connected to the trees around them. It's a story about people, but also the way we are influenced and affected by the flora and fauna in our vicinities.
It's really hard to explain, but you will be immediately love the people and the trees in their lives.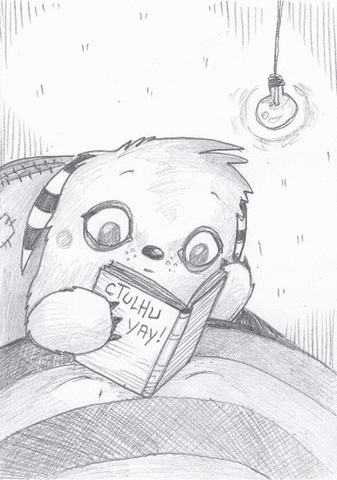 Educated: A Memoir -Westover
Wow is all I can say about this one. This was a heart-wrenching story about a young woman, Tara, who has to fight for everything she gets in her horrible life. At the age of 17, she is finally able to get herself to school. Tara has been brought up by crazy, survivalist parents, and they have completely cut her off from what we would consider the "real" world.
As a reader privileged enough to encounter this book, I realized just how blessed I was to have a "normal" upbringing, and access to school and books my whole life! Read this if you have not had the pleasure, and you will know that your life has been blessed as well. Great book for older teens and adults.
And, what a role model this woman is for anyone who takes education for granted…
Superman: Dawnbreaker -de la Peña
I am NOT a lover of superheroes. But, I will say that this version has me reconsidering. In this modern rewrite of the classic Superman story, de la Peña creates a really believable version of Clark Kent as a high school senior. There are many familiar characters from previous versions, but some new ones as well.
Clark is coming into his powers as an older teen. Some of his powers have been around for awhile, but some are new or are gaining strength in new and unusual ways.
There are many mysteries surrounding a mega-business in Smallville and the Mexican-American residents in the local community. As Clark and his best friend, Lana, start digging around, they get deeper and deeper into some serious trouble. This book was a fun read!
There are other new books in this series, Catwoman: Soul Stealer, Wonder Woman: Warbringer and Batman: Nightwalker which our library ordered because my students were begging our librarian. Great book for older teens and anyone who loves super heroes!
Compound -Bodeen
My non-reading middle son still says this is his favorite book that he read in junior high. I now know why. After assigning it to a group at school, I finally read it, and this was a great book for teens!
The compound is an underground shelter where a family has taken refuge from a cataclysmic event that happened six years ago. There are several things starting to go wrong, and Eli is increasingly unhappy.
As Eli starts to question some things in their home, he begins to wonder if they are even safe in the shelter. What can he do? Is it possible to survive anywhere?
My students and I count this as a great book for teens! Here is the sequel! Good for 12+.
Code of Honor -Gratz
I could not put down this book! Gratz is an author that I see my middle schoolers read over and over in class, and now I see why! He writes a realistic version of many high tension situations.
The premise of this story is that Kamren, a senior in high school who has it all, finds out that his brother is a terrorist. He and his family find this out, along with the rest of the world while watching the news on t.v.
As soon as this happens, Kamren's life completely falls apart in every possible way. The one thing he knows for sure is that his brother, Darius, is innocent. He sets out to prove it which is very difficult to say the least.
Hang on for a very suspenseful and exciting ride. The obstacles that Kamren must overcome are numerous and it is difficult for him to know who to trust. The students who chose this book in my class loved it! I am in the middle of his newest book, Refugee, which is amazing so far as well. Great book for teens.
The Lost Vintage -Mah
Kate has traveled back to her family's vineyard in France to study for the Master of Wine exam. This is a huge test based on multiple levels of wine knowledge.
Of course, she learns a lot more than info for her exam. Plus, bonus, she runs into an old flame. She also discovers an old diary while cleaning out the cellar with her cousin's wife, who is actually an old school mate of hers.
All of this is a perfect combination to make a great read. So, grab a glass of wine and curl up by the fire and enjoy!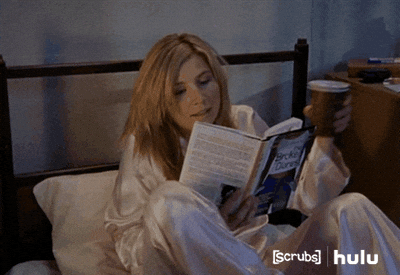 The Anonymous Girl -Hendricks
I almost had to stop reading this because I got so mad. Talk about a mind twist! Jessica is trying to make extra money to help out her parents. She takes a psychological exam under false pretenses for money.
Because of her interesting answers, she becomes involved with the doctor running the test, but not in the way that you might think. I had just read The Silent Patient, which was a little much all together.
If you like thrillers with a twist, then this is the book for you! For older teens and adults.
Walking Miss Millie -Bundy
Such a sweet story. A young girl moves south to her mother's hometown in '60's. She has a younger brother who is deaf and a dad who is out of the picture that she is desperately missing. She suffers through the move, which includes finding out that her grandma isn't well, and her mom having to get a job.
Their neighbor is an elderly woman who needs some help with her dog. A friendship begins between the neighbor woman and the girl that is funny and sweet and wonderful at once! All ages would love this!
The Silent Patient -Michaelides
Talk about a psychological thriller. Not scary, but suspenseful and intriguing. A doctor who is interested in a patient gets the opportunity to be her psychotherapist. The one main problem with helping her is that she won't speak.
She has been convicted of the murder of her husband, and she is now in a home for psych criminals. There are twists and turns throughout the story. I really enjoyed this book! Great book for older teens or adults.
Enjoy reading great books for teens! Many of these books are great for anyone.
I hope that you enjoy some of these books for you and your teens. I love teaching middle school and enjoy the opportunity to help my students get to choose good books to read.
There are so many great books for teens to read, so don't give up on trying to have a reading time at your house, even for teens. And, enjoy some time to read aloud even with your older kids!
Here is a link to many book box subscriptions for adults and teens. There are all sorts of different themes!
*Other posts about good books to read: 9 Books to Enjoy With or Without Your Teen, 6 Books to Read If You're the Parent of a Teenager, 8 Books I Recommend for Great Summer Reading
And, a link to Amazon where I have an ever growing list of my favorites for teens and adults!
Pin for later!