I have been asked many times as a teacher how can parents help their students create good study habits. I am here to say that it isn't that difficult!
Here are some easy tips that can be used to build up from to strengthen your child's grades over time. *This post may contain affiliate links. My full disclosure policy is here.
Let's get started!
Pin for later!
Tips for good study habits
This is not as difficult as you may think.
What is a good daily routine for my teen?
The best routine that we can encourage our teens/kids to set up is a nighttime routine…
This is because it really sets the tone for the next day. Before school starts again, think through the things that worked last year and what didn't. What could be improved? Were mornings nuts?
That is where a nighttime routine is the bomb!
Figure out what can be done at night to make for a better morning. Fix lunch, make calls about necessary rides to and from school the next day, lay out clothes…
Have a hard set time for lights out -yes, even for teens! This means nothing after a certain time. How they get to that time is up to them, but about 30 minutes before lights out, they should turn off phones and tvs, etc. Even better would be to turn in their phones and remotes to a central location. They can then read, play an instrument, just wind down.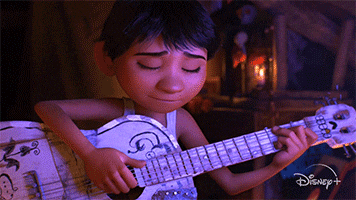 This will help their mornings so much!
Have this discussion a couple of weeks before school begins during a quiet moment, not during any sort of argument etc. Just mention that the family is going to start this new routine when school begins, and leave it at that. Tell them to think about how their evenings could be more organized, and then follow up a few days later for the actual conversation.
For mornings, make sure that they know when the bus will arrive, or their ride. How long will it take to get ready? What is the school policy on tardiness? Know all of these things for a better morning routine.
Will your teen want something to eat? Many times, they will skip breakfast, so maybe have something easy to grab: banana and p.b. crackers, a protein shake (could prep for this the night before…) They just need some fuel.
Let them decide what they want.
Here is my Youtube video with even more tips about this process…
How can I help my child to establish a good daily routine?
Much of what I said before. Go through a list of all the things that need to be accomplished both at night and in the morning and reverse engineer the timing.
When will they shower? How much time will that take? My boys always opted for nighttime showers to save time in the morning. When will they do homework? Will they have time to game? Do they have practice -this could be before and/or after school!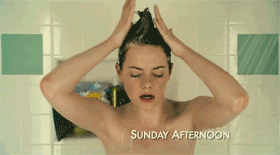 Make a plan, and just know that it can be adjusted at the end of a playing season, or at semester, or just in a couple of weeks, tweaks can be made to make sure that time is being used efficiently.
One great way to get them on board is to make goals about where they want to be after high school. Let them know that attendance, good grades and teacher recommendations are all really important whether they go to college or not!
Steps to this process!
Start this conversation 2-3 weeks before school begins. Make a list of all the things that need to occur between getting home from school one day to leaving the next morning. Estimate the time for all activities. Decide what can be taken care of at night to make the mornings run more smoothly.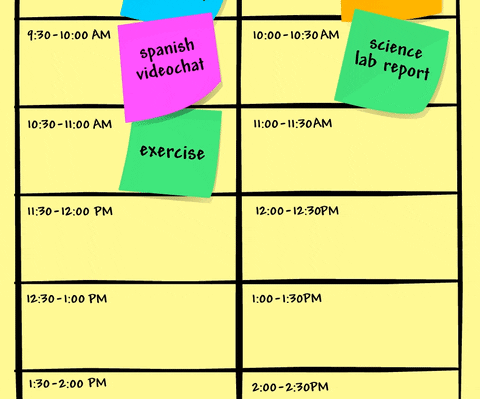 Be sure that you work in the goals that your teen has. In order for them to buy into this, they need to take ownership of this process, and goals will make this happen. Choose a day before school begins to make a trial run. Be flexible, and make changes when they are necessary.
Be a team. Support each other, and keep track of what is working and what might need a change.
What if school has already started?
If school is underway, and you are realizing that things aren't going well. You can still help the situation!
First, keep a chart. Are there certain days that your teen is struggling? If it's just Mondays, then maybe it's just the adjustment to the school week after a weekend. If it is an ongoing problem, then keep track of hours that your teen is getting up and going to bed. Even better, have them keep track.
Then have a conversation about what might help. Make your teen a participant in doing a sleep experiment with the amount they are getting. This will help them to buy into the discussion and hopefully help them to see that getting more sleep DOES make a difference. Most teens love the opportunity to prove us wrong. However, in this instance, we are most likely correct, not them.
Make a plan moving foward about changes that could be make, even if it's just Monday through Thursday nights.
Related posts:
Sleep for Teens: It's More Important Than You Think!
Tips for Middle School Success
High School Survival Kit For Parents
What You Need To Know When Your Teen Turns 18
Is Your Child College Bound? Conversations to Have!
I would love to stay in touch!
Visit my Facebook page, and follow me on Pinterest and YouTube! I look forward to seeing you again!❤️
Pin for later!