Here are some tips and tools for working remotely whether it's for a job or for school. Our lives look different these days! Work is from home can be completely remote or partly at home. School is still remote in many places during quarantines, and families are choosing to keep their kids home.
I hope that this helps you with any job or school situation.
This post has strategies as well as tools for remote work and school success. These ideas will help as you create and/or improve your working space!
*This post may contain affiliate links. My full disclosure policy is here.
Pin for later!
Tips for working remotely -for studying too!
"Working" can be a description for both actual work or studying at home. Both have many similar elements. As a student, many of the habits that you establish will help you later when you are working at a job, remotely or not. Here are some tips and tools for working remotely.
Routines and dedicated space/time for working remotely
Routines will be very important for you to get the most work/studying accomplished during your day.
Create a morning and evening routines –Each morning look over calendar for the day, set timers for appointments, create a daily checklist. Start some music. Find a playlist that works for you, I like to listen to smooth jazz because there are no lyrics to distract me. Try different playlists for different tasks so that you won't get bored. Each evening set a time for finishing and clear your desk for the next day. If you are in the middle of a project, straighten it up, and make sure that it is in a safe spot overnight.
Dedicated work space -Have a dedicated space which can be indoors or out, sometimes both depending on where you live, and what your day needs to look like. Some jobs might need to be done all inside because they will take longer, and you don't want to move all your things in and out all the time. Other smaller tasks might be more fun to do in the morning outside before the heat of the day.
Keep set hours -make a weekly schedule each Friday for the following week. Take breaks for set amounts of time- don't skimp on breaks. Take breaks at the same time as friends so that you can socially distance meet for a walk in the park, zoom for fun etc. Protect your personal time-in other words, just because you are home, don't work ALL the time.
Set ground rules with others in your home -no interruptions, no touching papers. If you have kids or siblings, spouses even, let them know of your schedule. Have a procedure in place if someone really needs your attention. A "do not disturb" or stop sign can be a great signal. On the other hand, have a green light sign if you are available, so that your people know!

Self-care
This is one of the most important tips and tools for working remotely. You have to take care of you. Whether you are working remotely for a company or studying and attending class as a student, don't forget to do the following things regularly.
Get out of your house -Go for a walk. Go to the store. Sit out on your front porch and watch the sun set.
Take sick days -You would take these if you were going into work, so take care of you while at home. There will be days that you cannot work because of illness, your boss and/or teacher knows this!
Be positive -It can get easy to just focus on work, to get lonely, to get bogged down in not being able to get out. Make healthy choices to do what you can. Set a timer to stop work every so often. Make a date to meet someone for lunch, however that has to look.
Communicate in ways that are not work related-send that funny GIF or meme to fellow workers.
Take advantage of being home -Start a load of laundry when you first get up. Fold it during a break, so that the evening is free of this chore. Deal with dishes in the same way.
Set times for your meals – When you have set times for meals, you can better plan your day. This makes it easier to make plans for lunch out or scheduling a doctor's appointment. Try to avoid too much snacking!
Give yourself grace -Working from home can be great, but it has its own stresses. Avoid overworking- this is easy to do when you are at home all the time. Know that mistakes will be made at home just like anywhere else.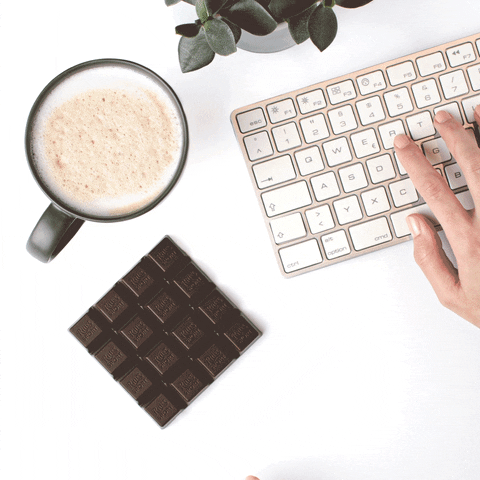 Work relations for working remotely
Socialize with your colleagues -Communicate in ways that are not work related-send that funny GIF or meme to fellow workers.
Use a VPM (virtual private network) –I had to look this one up. It is highly recommended especially if you are working from home. Not as necessary for schooling, but not a bad idea. These can be free, but really, all the ones that I found ranged in price from $4.99-$12.99 a month. This seems really reasonable when you are thinking of internet safety.
Show up for meetings -If there is a meeting or class that is scheduled, then you should be there. This includes any meetings for group projects. As an employee, your job performance will be based on attendance as well as other intangibles such as effort and problem solving.
Get face time with your company -at least once or twice a year, hopefully, this will be possible! It is always a good idea to meet in person.
Look for training opportunities -Another term for this is "upskilling". Take it upon yourself to learn new skills. Websites such as Udemy, Skillshare or even Khan Academy are all good places to look. Some examples of skills to learn might be: preparing Excel spreadsheets, making pins for Pinterest on Canva, or even a new language.
Overcommunicate -Be present, even virtually. Be available. Document everything. Be polite. Follow up. This applies to students as well as employees.
Use separate phone number for work -There are many options for this. If your company doesn't set this up for you, then you might check into it for yourself. Be sure to mute your personal phone when working for less distractions.
Ask for what you need to work from home -Anything that you feel would make your experience better is always worth asking for. Whether it is for a job or school, please ask your boss or professor. They will do their best to help if you have good reasons for asking.
Ergonomics are important -This is "engineering for your body." Not only is comfort important, it will help you to maximize your time, and prevent burnout. There are many reasons why this is something to think about.
How to negotiate working remotely
Decide your "why" -Do you really want to do this? What would be your benefits of doing so?
Be prepared with solid information about how this will work -For instance, how will you keep track of hours worked? How will communication work between you and your co-workers? Come up with all the concerns that you think your boss will have, and be ready with an answer. In other words, do your homework.
Start with a trial period, of say 8 weeks -Both you and your boss can assess whether this is working or if anything needs to be tweaked to make it better.
Have you been home and want to stay there to continue working? Read this article for ideas how.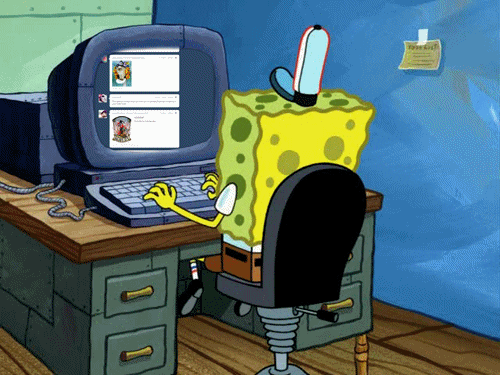 Working remotely best practices
Find out what your employer or school policies are for remote work.
Know how to reach your boss/manager or professor. Do they keep set hours?
Be flexible.
Clarify expectations between co-workers or fellow students working on a project.
Set meeting times with extra time in the front and back end to catch up just like you would in person.
Get dressed for the day.
Make a work "playlist".
Try new ways of doing things.
Assess what is working regularly- for yourself, and the company or school (grades).

Tools for working remotely
Comfort is key when working anywhere. If you are newly working or studying at home, look at what you have around the house that will make your work area both comfortable and inviting. You would do this at an office, and you should make an area or two where you work or study a place that you enjoy. I have listed some tips and supplies that will help you as you begin or continue to work remotely at home.
Pomodoro method -This is a great method for working and/or studying. You break down tasks into manageable chunks and set a timer. If you have never tried this method, it's worth trying!
To-do lists -Tips to creating the best lists for getting things accomplished in a logical order. This is great when you have lots going on!
Apps for working remotely -Great stuff in this article!
Background for video meetings-Keep it neutral! You can purchase one or just use the side of your house or apartment if you are out on your deck or patio. I often use a closed closet door!
Cart for supplies -This can be rolled from inside to outside easily to keep your office supplies organized.
Laptop stand -This is so that you are not bending over your computer all day. Move this to wherever you are working! Will save your neck and back! Grab a wireless keyboard and mouse for this set up.
Blue light blocking glasses -even if you need no correction to your vision, these will help protect your eyes from hours on a screen. Or you could grab a blue light blocking screen protector.

Outdoor setup for working remotely
I highly recommend working outside when you can! It is always nice to get fresh air, and it will give you a different work space that won't leave you feeling trapped inside all day.
Work outside in the morning before the heat of the day, or maybe in the evening after a few hours off in the afternoon through dinner. Here are some tips and tools for working remotely outside.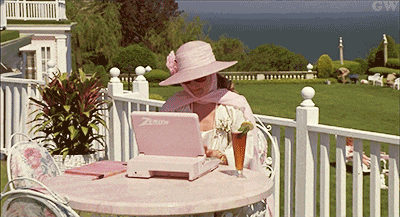 Sunscreen -Even if you are out before prime sun hours, you really should use this! Don't forget the back of your hands, your neck, and ears.
Sunglasses -These are also a must. Don't squint into the sun! Wrinkles in your future so much faster! And, Blue light blocking glasses -even if you need no correction to your vision, these will help protect your eyes from hours on a screen. Blue light glasses reduce fatigue and improve your sleep!
Bug repellant -This is an all natural bug spray. You can also make your own. There is also a mosquito repeller that works on a charge for more than six hours. If you don't like the idea of spray, this might be a good option! Here are a number of natural options.
Camp table –This one has adjustable legs, folds up, and has a smooth, not slatted surface.
Sail canopy -Automatic shade! These are really nice, and really easy to set up.
Balcony table -This is cool! It hangs over your balcony railing. Really nice if your space is limited! There are two sizes available.
Comfy chair -This is so important! Make sure that you find a chair that you can sit in comfortably for a couple of hours. Of course, it's best if you get up more often than that, but you may have to sit through a long meeting or class. This one is nice with the mesh seat and back. There are six color choices.
Planter pots– These are great for indoors or out. I like the size of these, and these two pots look a little like concrete.
Rug -This one is sisal, and comes in many sizes. This material is great indoors or out.
Throw blanket -This will be great for cooler mornings and evenings. The design in this is classic, and comes in many different colors. The price is right, too! Here are some lightweight Turkish blankets that are fun!
Indoor setup for working remotely
Many of us have indoor offices set up already. Look at your area with a set of fresh eyes. What could you do for a refresh? Do a deep clean first, and throw out anything that is no longer needed or necessary.
Could you pull a new area rug from a different room? What about a new plant? Purchase some new art, or even better take some time to do an easy DIY project for your update. Here are some tips and tools for working remotely inside.
Comfy chair -This is another ergonomically designed chair. I love a chair with armrests!
Standing desk converter -This is the bomb. I have ordered one for my desk. It will raise so that you can stand while you work. My rear end gets so tired!
Planter -This set of 2 little brown/ cream geometric planters are really cool for a girl or guys work space.
Rug -This rug comes in many colors to match any decor. Also many sizes. It's amazing how just a rug can transform a space from drab to amazing.
Lamp -This is dimmable, has different settings for brightness, and has a USB charging port. It comes in a couple of colors.
Foot rest -I have to admit, this was not one that I thought of myself. But, as I researched for this post, this came up a couple of times. There are so many benefits of using a foot rest, I never knew!
Technology for working remotely
There are so many apps and software available now, that it is hard to know where to begin. Talk with your work to see if if any of these could be provided for you. Know what the choices are and do some research about the pros and cons of each tool, app or system.
System for sharing projects for work/school -This is so important for both employees and students.
Glare guard -for screen (especially if working outdoors) This particular guard is anti-blue light, anti-glare, and blocks UV rays.
Power station -This is not totally necessary, but would be nice to have on hand in a few instances of low power or a power outage.
Wifi booster -This can be helpful in many instances. We have a couple of these in our home because our wifi is awful!
Hope that these tips and tools for working remotely help!
Working or studying from home is a challenge and a privilege. Even if you have no choice about your home location, then you do have a choice about making it the best experience that it can be. Be sure to use these tips and tools for working remotely.
Be comfortable. Be smart. Be productive. Good luck to you!
Related posts:
College and Career Planning: 3 Tips for Success,
College: Strategies for Success,
Here is a link to my YouTube video all about "getting it done" -in school, or life!
Best Year Round Posts for Parenting Teens and Tweens
I would love to stay in touch!
Make sure to visit my Facebook page, and follow me on Pinterest and YouTube where I share lots of helpful info for parents of tweens and teens! And, finally, if you feel like this post was helpful, please share it on your favorite social media platform! Thank you so much!❤️
Pin for later!