As a lover of books, the idea of giving a book at graduation is my favorite. There are so many great books to give at graduation…
I love to wrap up useful gifts or money (or both) and include one of the following books. They are all great for different reasons. Another idea would be to gift one book from each category for a nice beginning to a young person's library. There are best books for growth mindset, finances, relationships, and several more categories.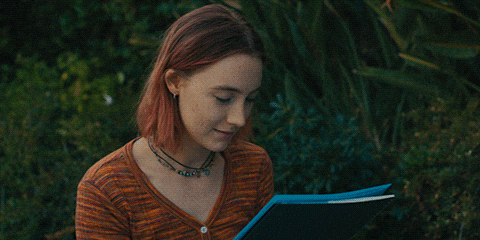 Finding inspiring books for graduates can be fun. Pick the category that you feel like you wish you had known more about when your were starting out.
I divided the books up into these loose categories. Some of them fit into more than one spot, but I tried to pick the one that I felt like was the best fit. Good luck finding great books to give at graduation. *This post may contain affiliate links. My full disclosure policy is here.
Pin for later!
Categories of great books to give at graduation
Finance books
to give at graduation
Finance (n): a term for the management, creation, and study of money and investments. …
Dave Ramsey's Complete Guide to Money
If you're looking for practical information to answer all your "How?" "What?" and "Why?" questions about money, this book is for you. Dave Ramsey's Complete Guide to Money covers the A to Z of Dave's money teachings, including how to budget, save, dump debt and invest. You'll also learn all about insurance, mortgage options, marketing, bargain hunting and the most important element of all―giving.
Because this is the handbook for Financial Peace University, you won't find much new information here if you've already taken the nine-week class. It also covers the Baby Steps Dave wrote about in The Total Money Makeover, and trust us―the Baby Steps haven't changed a bit. So, if you've already memorized everything Dave's ever said about money, you probably don't need this book. But if you're new to this stuff or just want the all-in-one resource for your bookshelf, this is it!
How To Adult: Personal Finance for the Real World -Cousineau
Drawing on years of teaching personal finance in the high school classroom, as well as valuable life experience as a young professional, Cousineau introduces topics ranging from compound interest and mutual funds to Roth IRAs and insurance deductibles. Each chapter contains straightforward explanations, practical examples, revealing anecdotes, and hands-on tools that will help you to jump-start your personal financial journey.
In this book, you'll learn:
The foundational concepts of personal finance and building wealth
How to avoid costly financial missteps
How to budget, save, and invest your money wisely
How taxes and insurance work
How to prepare for life's big expenses
The Latte Factor: Why You Don't Have to Be Rich to Live Rich -Bach
In this compelling, heartwarming parable, Bach and his bestselling coauthor John David Mann (The Go-Giver) tell the story of Zoey, a twenty-something woman living and working in New York City. Like many young professionals, Zoey is struggling to make ends meet under a growing burden of credit card and student loan debt, working crazy hours at her dream job but still not earning enough to provide a comfortable financial cushion. At her boss's suggestion, she makes friends with Henry, the elderly barista at her favorite Brooklyn coffee shop.
Henry soon reveals his "Three Secrets to Financial Freedom," ideas Zoey dismisses at first but whose true power she ultimately comes to appreciate. Over the course of a single week, Zoey discovers that she already earns enough to secure her financial future and realize her truest dreams—all she has to do is make a few easy shifts in her everyday routine.
Napkin Finance -Hay
Surveys have found that two thirds of Americans can't pass a basic financial literacy test, and nine in ten believe personal finance should become a required high school course. Tina Hay understands the confusion. While attending Harvard Business School, she struggled to keep up with classmates–many of whom came from the banking world–when it came to understanding jargon and numbers-heavy concepts.
Tina developed a visual learning strategy using sketches and infographics that helped her succeed in her studies and master even the most complex financial topics.
The first illustrated guide that makes finance fun and accessible, Napkin Finance can help even the most numbers-phobic reader learn about complex financial topics without dying of boredom.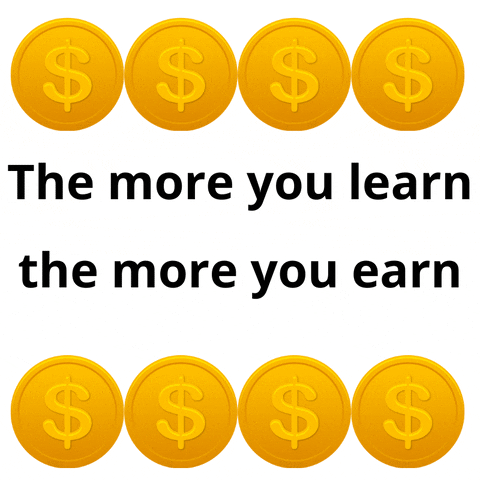 The Graduate Survival Guide: 5 Mistakes You Can't Afford To Make In College -Oneal and Cruze
This is the guide you wished you had when you went to college! Bestselling author Anthony ONeal is on a mission to help EVERY high school graduate succeed in life with The Graduate Survival Guide. There are five mistakes you can't afford to make in college. Authentic, real-life stories from Anthony, along with compelling data, will help ANY high school graduate recognize how these mistakes can negatively impact their financial future. As Anthony tells students, "The caliber of your future will be determined by the choices you make today." This is a must-have book for every high school senior!
The Graduate Survival Guide will help students:
Identify and avoid the five biggest money mistakes.
Learn how to make smart financial decisions during college.
Put into practice healthy habits to keep them out of debt.
Take responsibility for saving and spending with a plan.
Discover how to avoid student loans and pay cash for college.
The Graduate Survival Guide will give you the confidence and wisdom needed to come out of college KNOWING you crushed it.
Adulting books
to give at graduation
Adulting (v): to do grown up things and hold responsibilities such as, a 9-5 job, a mortgage/rent, a car payment, or anything else that makes one think of grown … (I think of it as the interim from young adults into the rest of their lives.)
Adulting : How to Become a Grownup In 535ish Steps -Brown
If you graduated from college but still feel like a student . . . if you wear a business suit to job interviews but pajamas to the grocery store . . . if you have your own apartment but no idea how to cook or clean . . . it's OK. But it doesn't have to be this way.
Just because you don't feel like an adult doesn't mean you can't act like one. And it all begins with this funny, wise, and useful book. Based on Kelly Williams Brown's popular blog, Adulting makes the scary, confusing "real world" approachable, manageable—and even conquerable.
Almost Adulting: All You Need To Know To Get It -Rose
In Almost Adulting—perfect for budding adults, failing adults, and eaters of microwave mug brownies—Arden tells you how to survive your future adulthood. Topics include:
Making internet friends who are cool and not murderers
Flirting with someone in a way to make them think you are cool and not a murderer
Being in an actual relationship where you talk about your feelings in a healthy manner??? To the other person???????
Eating enough protein
Assembling a somewhat acceptable adult wardrobe when you have zero dollars
Going on adventures without starting to smell
How sex is supposed to feel, but, like, actually though
By the end of the book—a mash-up of essays, lists, and artwork—you'll have learned not only how to dress yourself, how to travel alone, how to talk to strangers online, and how to date strangers (in PERSON!), but also how to pass as a real, functioning, appropriately socialized adult.
Your Turn: How To Be An Adult –Lythcott-Haims
A former Stanford dean of freshmen and undergraduate advising and author of the perennial bestseller How to Raise an Adult and of the lauded memoir Real American, Julie Lythcott-Haims has encountered hundreds of twentysomethings (and thirtysomethings, too), who feel they're just playing the part of "adult," while struggling with anxiety, stress, and general unease.
In Your Turn, Julie offers compassion, personal experience, and practical strategies for living a more authentic adulthood, as well as inspiration through interviews with dozens of voices from the rich diversity of the human population who have successfully launched their adult lives.
Being an adult, it turns out, is not about any particular checklist; it is, instead, a process, one you can get progressively better at over time―becoming more comfortable with uncertainty and gaining the knowhow to keep going.
All I Need to know I learned in Kindergarten -Fulghum
I loved this book! For years I had the poster that goes with this book in my classroom, and I never taught kindergarten. I then hung it in the basement where my kids played…
More than thirty years ago, Robert Fulghum published a simple credo—a credo that became the phenomenal #1 New York Times bestseller All I Really Need to Know I Learned in Kindergarten. Today, after being embraced around the world and selling more than seven million copies, Fulghum's book retains the potency of a common though no less relevant piece of wisdom: that the most basic aspects of life bear its most important opportunities.
Here Fulghum engages us with musings on life, death, love, pain, joy, sorrow, and the best chicken-fried steak in the continental United States. The little seed in the Styrofoam cup offers a reminder about our own mortality and the delicate nature of life . . . a spider who catches (and loses) a full-grown woman in its web one fine morning teaches us about surviving catastrophe . . . the love story of Jean-Francois Pilatre and his hot-air balloon reminds us to be brave and unafraid to "fly" . . . life lessons hidden in the laundry pile . . . magical qualities found in a box of crayons . . . hide-and-seek vs. sardines—and how these games relate to the nature of God. All I Really Need to Know I Learned in Kindergarten is brimming with the very stuff of life and the significance found in the smallest details.

Humor books
to give at graduation
humor (n): a funny or amusing quality · jokes, funny stories, etc., of a particular kind · the ability to be funny or to be amused by things that are funny.
Graduation Mad Libs -Price
With 21 "fill-in-the-blank" stories about final exams, the last day of school, and of course, graduation parties, this book is jam-packed with hours of fun. Play alone, in a group, or with your favorite teacher or professor. Mad Libs are a fun family activity recommended for ages 8 to NUMBER.
Assume the Worst: The Graduation Speech You'll Never Hear -Hiaasen
My parents gave this one to my oldest son. It is great, and I have bought it for so many graduates since!
"This commencement address will never be given, because graduation speakers are supposed to offer encouragement and inspiration. That's not what you need. You need a warning."

So begins Carl Hiaasen's attempt to prepare young men and women for their future. And who better to warn them about their precarious paths forward than Carl Hiaasen?
Following the format of Anna Quindlen's commencement address (Being Perfect) and George Saunders's commencement address (Congratulations, by the way), the collaboration of Hiaasen and Chast might look typical from the outside, but inside it is anything but.

This book is bound to be a classic, sold year after year come graduation time. Although it's also a good gift for anyone starting a job, getting married, or recently released from prison. Because it is not just funny. It is, in its own Hiaasen way, extremely wise and even hopeful. Well, it might not be full of hope, but there are certainly enough slivers of the stuff in there to more than keep us all going.
Everything I Need To Know I Learned From Golden Book -Muldrow
This humorous guide offers advice for getting the most out of life, the Little Golden Book way! Drawn from beloved classics like The Poky Little Puppy, We Help Mommy, and many more classics, important lessons such as "Remember to stop and smell the strawberries," "Don't forget to enjoy your wedding," and "Be a hugger" are paired with iconic images by Richard Scarry, Eloise Wilkin, Mary Blair, Garth Williams, and more.
ABCs Of Adulthood: An Alphabet of Life Lessons -Copaken
Here's a book of wit and wisdom that's perfect for graduation or any other "welcome to the adult world" moment. From New York Times bestselling author Deborah Copaken and noted sculptor Randy Polumbo come 26 genuine and funny bits of advice as surprising as they are sensible.
From "A is for Anger" through "Z is for Zzzzzzz," each entry is paired with the authors' street-smart photography of the matching alphabet letter to create a savvy gift. Based on a viral article written by Copaken when her own firstborn left for college, The ABCs of Adulthood is a delightful, worldly riff on learning your ABCs all over again.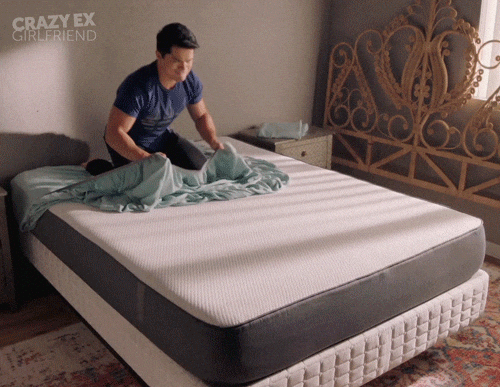 Good habit books
to give at graduation
Good habits are those repetitive actions or behaviors you want to repeat. They have positive physical, emotional, or psychological consequences.
7 Habits of Highly Effective People -Covey
One of my boys had to read this book for a class. We had such great discussions as a family with this one!
The 7 Habits have become famous and are integrated into everyday thinking by millions and millions of people. Why? Because they work!
With Sean Covey's added takeaways on how the habits can be used in our modern age, the wisdom of the 7 Habits will be refreshed for a new generation of leaders.
This beloved classic presents a principle-centered approach for solving both personal and professional problems. With penetrating insights and practical anecdotes, Stephen R. Covey reveals a step-by-step pathway for living with fairness, integrity, honesty, and human dignity—principles that give us the security to adapt to change and the wisdom and power to take advantage of the opportunities that change creates.
Make Your Bed: Little Things That Can Change Your Live… And Maybe The World -McRaven
On May 17, 2014, Admiral William H. McRaven addressed the graduating class of the University of Texas at Austin on their Commencement day. Taking inspiration from the university's slogan, "What starts here changes the world," he shared the ten principles he learned during Navy Seal training that helped him overcome challenges not only in his training and long Naval career, but also throughout his life; and he explained how anyone can use these basic lessons to change themselves-and the world-for the better.
Admiral McRaven's original speech went viral with over 10 million views. Building on the core tenets laid out in his speech, McRaven now recounts tales from his own life and from those of people he encountered during his military service who dealt with hardship and made tough decisions with determination, compassion, honor, and courage. Told with great humility and optimism, this timeless book provides simple wisdom, practical advice, and words of encouragement that will inspire readers to achieve more, even in life's darkest moments.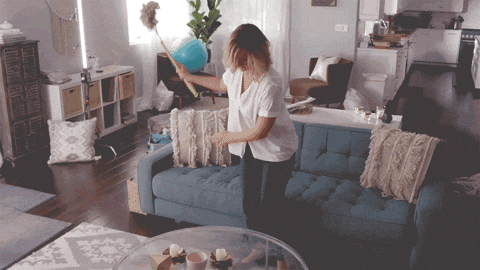 Rising Strong -Brown
Social scientist Brené Brown has ignited a global conversation on courage, vulnerability, shame, and worthiness. Her pioneering work uncovered a profound truth: Vulnerability – the willingness to show up and be seen with no guarantee of outcome – is the only path to more love, belonging, creativity, and joy. But living a brave life is not always easy: We are, inevitably, going to stumble and fall.
It is the rise from falling that Brown takes as her subject in Rising Strong. As a grounded theory researcher, Brown has listened as a range of people – from leaders in Fortune 500 companies and the military to artists, couples in long-term relationships, teachers, and parents – shared their stories of being brave, falling, and getting back up. She asked herself, what do these people with strong and loving relationships, leaders nurturing creativity, artists pushing innovation, and clergy walking with people through faith and mystery have in common? The answer was clear: They recognize the power of emotion, and they're not afraid to lean in to discomfort.
Life skills books
to give at graduation
Life skills are abilities for adaptive and positive behaviour that enable humans to deal effectively with the demands and challenges of life.
How To Cook Everything The Basics -Bittman
Mark Bittman's highly acclaimed, bestselling book How to Cook Everything is an indispensable guide for any modern cook. With How to Cook Everything The Basics he reveals how truly easy it is to learn fundamental techniques and recipes. From dicing vegetables and roasting meat, to cooking building-block meals that include salads, soups, poultry, meats, fish, sides, and desserts, Bittman explains what every home cook, particularly novices, should know.
1,000 beautiful and instructive photographs throughout the book reveal key preparation details that make every dish inviting and accessible. With clear and straightforward directions, Bittman's practical tips and variation ideas, and visual cues that accompany each of the 185 recipes, cooking with How to Cook Everything The Basics is like having Bittman in the kitchen with you.
What you're Really Meant To Do -Kaplan
Building a fulfilling life and career can be a daunting challenge. It takes courage and hard work. Too often, we charge down a path leading to "success" as defined by those around us―and ultimately, are left feeling dissatisfied.
Each of us is unique and brings distinctive skills and qualities to any situation. So why is it that most of us fail to spend sufficient time learning to understand ourselves and creating our own definition of success? The truth is, it can seem so natural and so much easier to just do what everyone else is doing―for now―leaving it for later to develop our best selves and figure out our own unique path. Is there a road map that will enable you to defy conventional wisdom, resist peer pressure, and carve out a path that fits your unique skills and passions?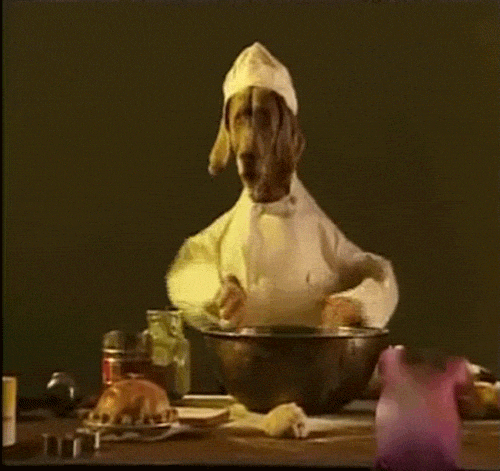 Relationship books
to give at graduation
relationship (n); the way in which two or more people, groups, countries, etc., talk to, behave toward, and deal with each other
The Last Lecture -Pausch
A lot of professors give talks titled "The Last Lecture." Professors are asked to consider their demise and to ruminate on what matters most to them. And while they speak, audiences can't help but mull the same question: What wisdom would we impart to the world if we knew it was our last chance? If we had to vanish tomorrow, what would we want as our legacy?
When Randy Pausch, a computer science professor at Carnegie Mellon, was asked to give such a lecture, he didn't have to imagine it as his last, since he had recently been diagnosed with terminal cancer. But the lecture he gave–"Really Achieving Your Childhood Dreams"–wasn't about dying. It was about the importance of overcoming obstacles, of enabling the dreams of others, of seizing every moment (because "time is all you have…and you may find one day that you have less than you think"). It was a summation of everything Randy had come to believe. It was about living.
Tuesdays With Morrie -Albom
I read this book years ago. It is wonderful. The relationship between Mitch and Morrie, the lessons, just the fact that they were able to rekindle such a wonderful connection…
Maybe it was a grandparent, or a teacher, or a colleague. Someone older, patient and wise, who understood you when you were young and searching, helped you see the world as a more profound place, gave you sound advice to help you make your way through it.
For Mitch Albom, that person was Morrie Schwartz, his college professor from nearly twenty years ago.
Maybe, like Mitch, you lost track of this mentor as you made your way, and the insights faded, and the world seemed colder. Wouldn't you like to see that person again, ask the bigger questions that still haunt you, receive wisdom for your busy life today the way you once did when you were younger?
Mitch Albom had that second chance. He rediscovered Morrie in the last months of the older man's life. Knowing he was dying, Morrie visited with Mitch in his study every Tuesday, just as they used to back in college. Their rekindled relationship turned into one final "class": lessons in how to live.
The 5 Love Languages -Chapman
In the #1 New York Times international bestseller The 5 Love Languages, you'll discover the secret that has transformed millions of relationships worldwide. Whether your relationship is flourishing or failing, Dr. Gary Chapman's proven approach to showing and receiving love will help you experience deeper and richer levels of intimacy with your partner—starting today.
The 5 Love Languages is as practical as it is insightful. Updated to reflect the complexities of relationships today, this new edition reveals intrinsic truths and applies relevant, actionable wisdom in ways that work.
The Purpose Driven Life: What on Earth Am I Here For? -Warren
This is a book I read years ago. It defines life from a Christian perspective, but answers so many questions that anyone might have. This will affect a person's relationships with everyone and everything.
Before you were born, God knew what your life had in store for you. His hope for you is to discover the life he created just for you–both here on earth, and forever in eternity. Let Rick Warren guide you as you learn to live out your true purpose.
The Purpose Driven Life is more than a book; it's a road map for your spiritual journey. Combining thoughtful verses from Scripture with timely stories and perspectives from Warren's own life, The Purpose Driven Life will help you discover the answer to one of life's most important questions: What on earth am I here for?
Throughout The Purpose Driven Life, Warren will teach you to spend time getting to know yourself and your creator in order to live your life to the fullest. Unlocking your true purpose will also reduce your stress, simplify your decisions, increase your satisfaction, and, most importantly, prepare you for eternity.
The Tao of Pooh and Te of Piglet -Hoff
An utterly unique and accessible introduction to the ancient principles of Taoism with the world's favourite bear, Winnie-the-Pooh and his friend Piglet.
Winnie-the-Pooh has a certain way about him, a way of doing things that has made him the world's most beloved bear, and Pooh's Way, as Benjamin Hoff brilliantly demonstrates, seems strangely close to the ancient Chinese principles of Taoism. And as for Piglet, he embodies the very important principle of Te, meaning Virtue of the Small.
Carpe Diem books
to give at graduation
Carpe diem, often translated as 'seize the day,' a phrase used by the Roman poet Horace to express the idea that one should enjoy life while one can.
She's the creator and producer of some of the most groundbreaking and audacious shows on television today. Her iconic characters live boldly and speak their minds. So who would suspect that Shonda Rhimes is an introvert? That she hired a publicist so she could avoid public appearances? That she suffered panic attacks before media interviews?
With three children at home and three hit television shows, it was easy for Shonda to say she was simply too busy. But in truth, she was also afraid. And then, over Thanksgiving dinner, her sister muttered something that was both a wake up and a call to arms: You never say yes to anything. Shonda knew she had to embrace the challenge: for one year, she would say YES to everything that scared her.
Wild -Strayed
At twenty-two, Cheryl Strayed thought she had lost everything. In the wake of her mother's death, her family scattered and her own marriage was soon destroyed. Four years later, with nothing more to lose, she made the most impulsive decision of her life. With no experience or training, driven only by blind will, she would hike more than a thousand miles of the Pacific Crest Trail from the Mojave Desert through California and Oregon to Washington State—and she would do it alone.
Told with suspense and style, sparkling with warmth and humor, Wild powerfully captures the terrors and pleasures of one young woman forging ahead against all odds on a journey that maddened, strengthened, and ultimately healed her.
1000 Places To See Before You Die -Schultz
The world's wonders, continent by continent: A trek through Morocco's Atlas Mountains. Sri Lanka's Hill Country. A sunrise balloon safari over the Masai Mara. Canyon de Chelly. The sacred festivals of Bhutan. The Amalfi Coast. Sailing the Mekong River.

In all, 1,000 places guaranteed to give travelers the shivers: sacred ruins, coral reefs, hilltop villages, deserted beaches, wine trails, hidden islands, opera houses, wildlife preserves, castles, museums, and more. Each entry tells why it's essential to visit and includes hotels, restaurants, and festivals to check out. Then come the completely updated nuts and bolts: websites, phone numbers, prices, best times to visit.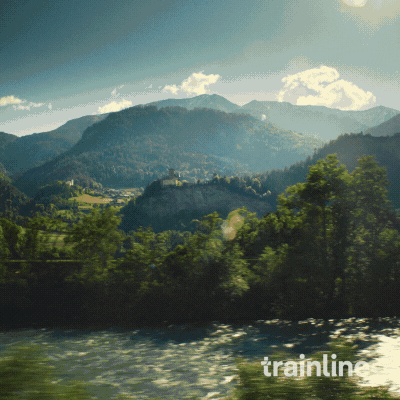 Enjoy Every Sandwich -Lipsenthal
As medical director of the famed Preventive Medicine Research Institute, Lee Lipsenthal helped thousands of patients struggling with disease to overcome their fears of pain and death and to embrace a more joyful way of living. In his own life, happily married and the proud father of two remarkable children, Lee was similarly committed to living his life fully and gratefully each day.
The power of those beliefs was tested in July 2009, when Lee was diagnosed with esophageal cancer. As Lee and his wife, Kathy, navigated his diagnosis, illness, and treatment, he discovered that he did not fear death, and that even as he was facing his own mortality, he felt more fully alive than ever before. In the bestselling tradition of Tuesdays with Morrie, told with humor and heart, and deeply inspiring, Enjoy Every Sandwich distills everything Lee learned about how we find meaning, purpose, and peace in our lives.
A Whack On the Side Of Your Head: How You Can Be More Creative -von Oech
Over the years, A WHACK ON THE SIDE OF THE HEAD has been praised by business people, educators, scientists, homemakers, artists, youth leaders, and many more. The book has been stimulating creativity in millions of readers, translated into eleven languages, and used in seminars around the world.
Now Roger von Oech's fully illustrated and updated volume is filled with even more provocative puzzles, anecdotes, exercises, metaphors, cartoons, questions, quotations, stories, and tips designed to systematically break through your mental blocks and unlock your mind for creative thinking. This new edition will attract an entire new generation of readers with updated and mind-stretching material.
Gmorning, Gnight: little pep talks for me and you -Miranda
Before he inspired the world with Hamilton and was catapulted to international fame, Lin-Manuel Miranda was inspiring his Twitter followers with words of encouragement at the beginning and end of each day. He wrote these original sayings, aphorisms, and poetry for himself as much as for others.
But as Miranda's audience grew, these messages took on a life on their own. Now Miranda has gathered the best of his daily greetings into a beautiful collection illustrated by acclaimed artist (and fellow Twitter favorite) Jonny Sun.
Full of comfort and motivation, Gmorning, Gnight! is a touchstone for anyone who needs a quick lift.
I Wish You More -Rosenthal
I love this book! I have read this to each of my classes the last three years, ever since I came across it, at the end of each school year. The sentiment is so sweet, and perfect for any age.
Some books are about a single wish. Some books are about three wishes. The infallible team of Amy Krouse Rosenthal and Tom Lichtenheld have combined their extraordinary talents to create this exuberant, inspirational book for kids of endless good wishes. Wishes for curiosity and wonder, for friendship and strength, laughter and peace.
Whether celebrating life's joyous milestones, sharing words of encouragement, or observing the wonder of everyday moments, this sweet and uplifting book is perfect for wishers of every age. This book of wishes is sure to bring positivity to all who read it.
Final thoughts about great books to give a graduate
I hope my list of books to give at graduation helps with these next few weeks full of high school and college-ending events. It's an exciting time for our kids, and the books on this list will give them a head start with their new life!
Related posts
What You Need to Know When Your Teen is 18
Inquiring Minds Want to Know: "What Are the Best High School Graduation Gifts
What Will My Freshman Need In The Dorm: The 4-1-1 for Success
15 Bible Verses to Encourage High School Seniors
10 Tips for Making a College Care Package
15+ Best Gift Guides for Teens
I would love to stay in touch!
Visit my Facebook page, and follow me on Pinterest and YouTube! I look forward to seeing you again! And, finally, if you feel like this post was helpful, please share it on your favorite social media platform! Thank you so much!❤️
Pin for Later!