TEEN DISCIPLINE IS A CHALLENGE!
Do you find yourself yelling at your kids all the time? Are they ignoring you? Do they spend all of their time on games and other devices? Have they stopped showing you any respect? We have gone through all of this and more with our boys. Here is some hard-won advice that might hopefully help as you move through these years with teen discipline.
And be sure to join the Parenting High Schoolers community at the end of this post for the FREE 2 1/2 rules printables.
True story about teen discipline
*I talked with one of my boys last night as I was finishing this post. We talked about a time a few years back when we caught him sneaking out, lying to us about some things, and drinking with some older boys. I asked him what he thought about us taking his phone away and cracking down on his activities at that time.
He thought about this and said, "Mom, that was the best thing you all did for me. I was really mad at the time, but you guys were right. When I was little, you all were pretty strict, but I really thought all that stuff would be fun. I was glad you took the choice away from me because it was kind of getting scary."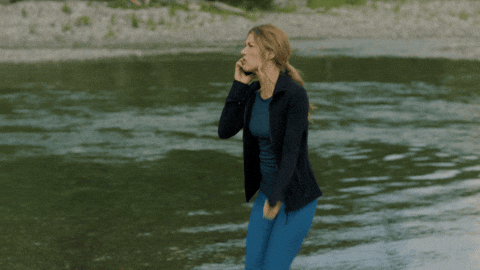 Looking back on that time, we thought that we were paying attention! One comment from a friend who saw an unfamiliar car parked near our house was enough for us to figure things out. It takes a village!
Please remember that good discipline takes time, work and consistency! *This post may contain affiliate links. My full disclosure policy is here.
Pin for later!
If you have not been consistent (this is the hardest thing!) as a parent, or haven't had much luck enforcing rules, it will be challenging to turn things around, but not impossible. Here are a few strategies to think about.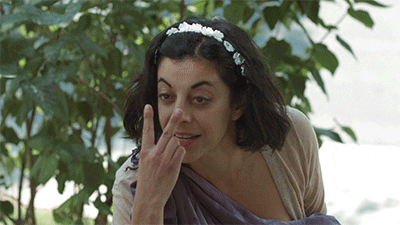 First things first. As soon as you decide that you want, and/or need to discipline your teen, then you will need a plan. Get on the same page as your spouse or significant other, or on a similar page in order to work together. If not, then your teen will sense that the adults in their lives disagree, and they will use this to their advantage every time!
Pay attention to everything. If there are any little signs, then investigate. The example of us above is proof that you never know. Parenting teens is not for the faint of heart, you will have to be vigilant and strong. We never thought our boys were angels, but that was a very humbling time as a parent. I am so grateful to that friend for making her observation. Teen discipline is not for the faint of heart.
Have you read my book? Here is a link to the blog post where I break down the book and there are some great free downloads for you to use!
Make a plan for teenage discipline
They need to be simple and few. We have had the same two rules for years,really since they were in elementary school.
Obey first time with a smile on your face. (In other words with a good attitude.)
Be respectful. 2A. No arguing or bickering, no matter who started it!
That's it for us. If you think about it, these cover all of the little stuff anyway. They are simple to learn, and you don't get bogged down with lots of little rules. 2A came about as an addendum to the area of respect– regarding siblings. For some reason this needed to be spelled out in our house. Grab our printable rules below.
The Only 2 1/2 rules you need! Discipline is easier with a plan.
Please know that we started this plan when the kids were very young. If you are just now implementing a set of rules, then this might be difficult. These rules eliminated any pushback. It was very easy to stay calm when we knew we had set the expectations, and the boys were aware of our expectations.
As our boys became teens, often we would have great conversations about what new situations would be coming up for them, and how would we all handle that both as parents and for them as teens. Rather than saying "obey first time", we would talk about establishing new footing as we all came upon new experiences.
This is the best reason to stay in communication with your teen. Ask for their thoughts. Ask for their concerns. Stay in conversation.
Join the Parenting High Schoolers Community below for the 2 1/2 rules printables!
(Some behaviors can be dealt with by using a contract. These would include driving, cell phone use, gaming time, dating curfews etc. This will be addressed in a future blog post.)
Share the plan about what your teenager house rules will be.
Once you have established your rules, then these need to be discussed as a family and one-on-one with each child to make sure that they understand the new plan. Write down some examples of disrespect that you don't want to see (or hear) anymore. Don't call anyone out on these examples, since probably until now, there has been no rule in place or you have been inconsistent in requiring their respect.
The goal is to let everyone know where you now stand, not to pick on anyone in particular. (Of course, if you have an only child, then try to be sure that you don't overwhelm to start.) This is the time to explain what you want, but also to give your teen(s) a chance to talk about what might be going on in their lives and to ask questions about the new policy.
The best strategy for teen discipline is with simplicity and consistency. Not easy!
Be consistent with discipline for teenagers!
This is where the rubber meets the road. You, as parents, have to say what you mean, and mean what you say! At all times. By the way, it is your right as a parent to say NO–about anything! There cannot be a day where you give in because your teens will be testing to see if you will give in! That is how teenagers are made.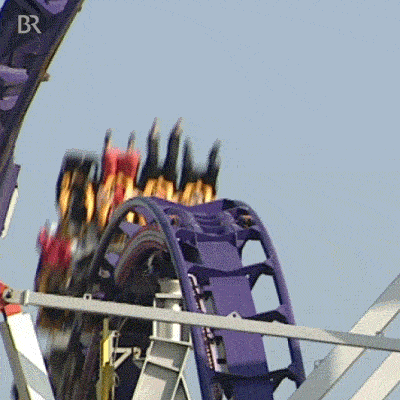 Josh Shipp makes a great analogy saying that kids push and push and push, as if against a safety bar on a roller coaster. Not to see if the safety bar (parents) will give in, but to see if you will hold firm–so that they can feel safe.
This is exhausting to say the least, but gradually as your kids see that you really do mean what you say, then they might ease up, but most likely just to push you in another area. I feel your pain! The more consistent you are with teen discipline, the more success you will have.
Teens have so many things going on in their lives right now. Changes to their bodies, new schools, hormones are raging, friendships constantly evolving, social media issues, as well as news from the world around them that are all scary things in their lives.
They need to know that they can count on us to be strong. They need to know that we will be there through the good and the bad.
Check in regularly
Be involved, but not nosy. Ask questions, be interested, give them a chance to share. Don't push too hard. Try to remember what your life was like when you were a teen. You didn't tell your parents everything, so don't expect it from your kids!
A great time to talk is after school when they're eating a snack– I like to keep lots of leftovers and snacky foods around for the boys. I try to be available at this time to hang in the kitchen with them. Of course, if they have any evening activities, they always come home hungry after those, too. So, that's another good time to talk.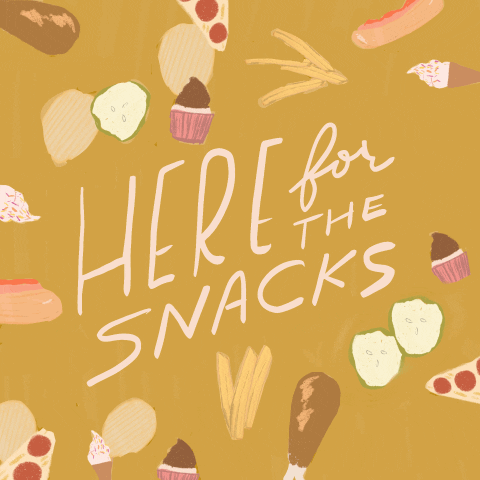 Talk With Your Teen- Find The Time That Works For Them!
Evaluate what works and what doesn't. Some kids like time alone when they get home, and others are ready to spill their day out right then. If no time seems to work for them, tell them that you would like a few minutes to chat and to let you know what time works best.
Car rides are good for either talking or listening, especially if you're the carpool mom. They are on their phones, of course, but not always. I try to keep my music low, and listen for little tidbits here and there. You never know what you might learn. I have a basket for cell phones which I occasionally use to encourage talking and not texting with my passengers! (Keep snacks in the car for those days that you don't have time to go home between activities!)
After lights out is one of our favorite times to talk with the boys! The dark is such a comfortable and non-threatening place for heart-to-heart conversations. Keep it calm and just listen. Try not to jump to conclusions, but ask open ended questions, present ideas, and mostly give them the floor. They will say so many things in the dark, that might be impossible in the light of day.
Give them space
A big part of being a teenager is trying to figure everything out. They need time to be alone.–to think, to chill, to just have time to process what is going on in their life. This is a natural part of growing up.
The rule in our house is no locked doors, and if a door is closed, then knocking is required, even for us as parents to enter their rooms. This is a sign of respect on both sides. There are certain times that we want them to be with us as a family, like mealtimes (when we are actually all home at the same time).
Also, if we want a family night for a movie or a game, we talk about when this works for everyone's schedule. They have jobs and homework, so a lot of times, it doesn't happen until weekends. I take what I can get these days since our middle son is getting ready to leave for college at the end of the summer.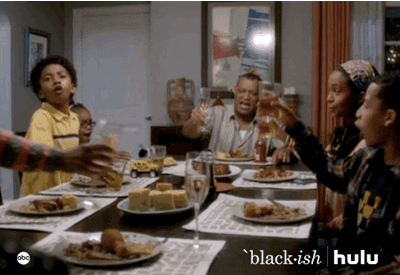 If you notice that your teen is starting to spend a lot of time in their room, and it's not for studying or a quick nap, then you need to have a conversation with him or her. This is one of those times to tread carefully. No accusations. Try gentle questions.
Make their favorite meal and try to get some one-on-one time before it becomes a problem. This goes for gaming as well! A good rule to have is no Wi-Fi password until homework, reading, chores or whatever are finished.
Stay the course with teenage discipline
These years are the time to really keep your radar fine tuned for changes in behavior that are alarming. There will be changes, no doubt, but not all are bad. Keeping the lines of communication open are key so that your relationship doesn't become adversarial. (Obviously, there will be times that are rocky, but hang in there, and remember how much stress is in their lives. Step away for awhile, but come back to disagreements at a different time.)
Teen discipline is NOT easy! I think that these years with our boys have been really hard, but really rewarding! We have come out on the other side with one so far, and our second son is getting ready to leave for college in the fall. These 2 older boys have pushed us and tried things that we were not ready for, and there have been some really challenging times as parents.
Our youngest son might be the biggest challenge so far, and we are weary. But, we will continue to try our best to be consistent and stay the course. He will keep us on our toes I am sure!
My friends and I have been there for each other through the years and miles as different situations have occurred with our kids. Find a good friend that you can lean on for support as you wade through this challenging time. It is so much better when you can commiserate with someone who is going through the same or similar situations.
Do you have any good ideas that have worked for your family regarding teen discipline?
I would love to have you share for my readers to learn from!
Here's a comparison of teens and toddlers that helps all of this to make more sense! And, another post, 5 Ways to Improve Communicating With Your Teen.
I would love to stay in touch!
Make sure to visit my Facebook page, and follow me on Pinterest and YouTube where I share lots of helpful info for parents of tweens and teens! And, finally, if you feel like this post was helpful, please share it on your favorite social media platform! Thank you so much!❤️
Pin for later!