Smart Parents in September
What I'm learning and loving in this month of September!
"Smart Parents" is a new series that I'm going to do for you, my lovely readers.  I will talk about a few things that I am learning in my life, and also a few things that I am loving.
This will come at the end of each month.  Let me know what you think!  *This post may contain affiliate links.  This means, at no additional cost to you, I will earn a small commission if you click the link and make a purchase.
Pin for Later!
Learning:
Angel Shots– have you heard of these?  A bar owner has figured out a way to help women who need it while they are there in the bar.  If a date has gone bad or a woman feels threatened or whatever…  There's a sign up in the women's bathroom telling what to order for each particular situation.  I hope that this catches on everywhere!
John McCain died last year, as we all know.  But, did you know that he wrote us all a letter?  Here it is, and we should all read it and take it to heart no matter our political beliefs.
Do you have a pet that pees in your house?  Ugggh!  But, I just learned about this awesome product that my girlfriend swears by!!  I ordered a bottle, and it is awesome!  Grab it here!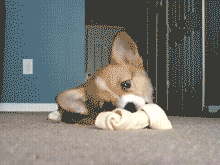 Loving:
Book–  5 Second Rule by Mel Robbins
This book has made the biggest difference in my life over this summer.  I read it back in June, and I have used the countdown ever since!  It is really the simplest concept, and I'm so glad that I read it.  Sometimes you just don't want to get out of bed, or clean a certain mess, or even go to the grocery store-I don't mind the shopping, but hate the putting away after.  Anyone else have this problem?
Read this book, you will get so much done!  There is a journal that goes along with it, that I really want to order!
A post about books for parenting teens are is here.
Show– Sharp Objects on HBO
Ok, this show has really gotten into my head.  It's a total mind twist!  Amy Adams is one of my favorite actresses.  She is wonderful in this show.  The whole cast is amazing, and makes watching this so much fun.  Don't watch alone!
Movie– Darkest Hour
This movie is so interesting.  Winston Churchill was such a force of nature.  He affected so much of our history.  This movie brings it all to life, and you really get to know him as a man.  If you live in central Missouri, don't miss out on the amazing museum in Fulton!  It's on the campus of Westminster College.  Churchill once spoke there-he gave his famous Iron Curtain speech, and the museum is fabulous!  There's even part of the Berlin Wall on display as well.
Gadget– Learner Driver Magnet for car (3 Pack)
These are great for when you have a learning driver in your house.  The 3-pack is great, one for each of your cars and maybe grandma's car, too!
Hope you like my new monthly post!  I thought it would be great to share some wins with you all, so let me know what you think!  If you have something that is working for you, please let me know so that I can share–it takes a village.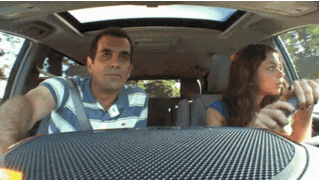 Pin for later!