(PHS) Week In Review!
How are you this week?
Parenting Wisdom
"Winter is the time for comfort, for good food and warmth, for the touch of a friendly hand and for a talk beside the fire: it is time for home." – Edith Sitwell
Such truth in this quote. Winter is such a great time to be home. To hunker down. To enjoy family. Create good memories. Play games. Watch a great movie.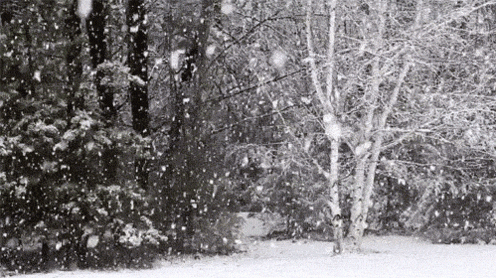 Covid has been a time of stress. Of uncertainity. Of tension.
Try to focus on what has been good about it. The slow down. The reconnected family. The down time.
As an introvert, for me, this time has been mostly rewarding. I have been able to recharge and settle in without making excuses. Without feeling bad. This has been very freeing! I am sure for the extroverts out there, you are going crazy not being able to get out as you would like.
Random thoughts on a Saturday morning in January:
•My Chiefs won, so they play the Steelers tonight!
•I tested positive for Covid -thankfully, it's a very mild case, I was actually surprised.
•My friend Laura and I are gearing up for our online summit starting on the 24th -more on that below!
This week's challenges, scholarships and helpful resources!
Connection Corner:
Find a drawer to declutter. This was actually a fun thing I did with my youngest son recently. We both brought a junk drawer to the family room, and we we dumped them out. Then, we went through all the things. This was hilarious. He could not believe some of the things that I had saved. There were a couple of old love notes from him, and it was fun to see him read them, and know how much they meant to me.🥰
Take an hour to do this alone or with one of your teens. They might have a drawer in their room that needs going through. I will say that it was much more fun to do with my teen!
Speaking of decluttering, here is my friend Shannon at Skiptomylife with her latest YouTube video about guess what? Decluttering… She also often shares fun ideas from the Dollar Store. *This post may contain affiliate links. My full disclosure policy is here.
Scholarship of the Week:
Scholarship: AFA's Teen Alzheimer's Awareness Scholarship
Award Amount: $5000
Open to college-bound high school seniors who have been impacted by Alzheimer's disease.
Deadline: February 15 March 1 for 2022
Helpful Links:
•Join me at the 3rd Next Phase Parenting Summit: January 2022 Edition, where you will experience sessions with experts in teen parenting, college and career preparation, and transitioning to an empty nest. This is an event you're not going to want to miss! Afraid you can't "be there"? Don't worry!
•Is your teen like mine? Won't wear a jacket? Here are some Simply Southern long sleeve tees on sale. This is a win for me if he at least has his arms covered!
•Speaking of tees -here are the cutest vintage Valentine shirts!
•Here's a favorite blogger of mine over at Fountain of 30. She does a great series Splurge or Steal. I have seen a few of these, and am glad to know the brands, and I will now wait for a sale!
•Do you have a student athlete? Here is an interesting article about why a coach who seems interested might all of a sudden not be anymore…
•Do you have a high school freshman, sophomore or junior? You need a game plan. This helps so much in the long run. Course selection, test planning, and college search are all easier when there is a plan in place!
•Social justice books for teens are a great way to teach real world lessons that they can continue to learn through their lives. Social justice is an ongoing issue in real life. Here are some great picks for the long weekend.
•This is the cutest timer ever. It's a cube with different time settings on each side. You can choose either the one with seconds or minute increments. This would be great for a kitchen, desk for using the Pomodoro work/study method, or the family room for quick clean ups! Fun for interval workouts, too -and don't we all need some kind of motivation? Here are lots of other options.😀
•Are you constantly on the lookout for super comfortable sweatpants that look great too? I found some a couple of years ago at Ann Taylor Loft. The brand is Lou and Grey -everything they make is uber soft! I have 2 pairs of these in black, and put them on the minute I get home from work. They fit well, and can be dressed up if you do need to go out… Super on sale right now, and they now come in so many other colors!
• I finished Apples Don't Fall. I liked it a lot! Much better than Nine Perfect Strangers -if you like this tell me what I missed?! I have started two new ones, The House In The Cerulean Sea -fantasy, so I am not sure about it yet… I also started The Seven Husbands of Eleanor Hugo -loving! And, I am reading one chapter a day in Atomic Habits-get it? So many easy tips for getting things done!
•This Greek layed dip in little jars looks yummy and so much fun for a party for friend or family!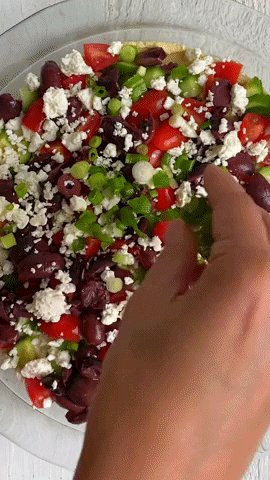 •Looking for an Olympic t-shirt? This one fits the bill…
•Do you have a high school senior? Here are some uplifting verses for them to think on this spring.❤️
YouTube Video -are you concerned about the amount of time your teen is spending alone?
•A post that gets hundreds of hits a month is this one –do you have an 18 year old?
Thanks so much for being a part of my life, I am such a fan of parents of teens -we need to stick together!
Have a great week!
❤️
Mel