Love Your College Student When They are Away
I often see posts from college parents in Facebook groups looking for ideas to encourage and support their college students. There are many ways to give them a boost such as texting them a fun message or giving them a quick call, but the best way to uplift them is with a college care package.
Pin for later!
Making a care package does not have to be hard. If you follow these 10 tips for making a college care package, the task will be simple and fun. *This post may contain affiliate links. My full disclosure policy is here.
**This post is written by my good friend and fellow blogger for teen parents at Almost Empty Nest! Thank you Laura:)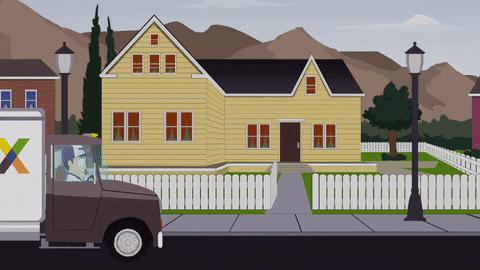 College Care Package How-to's
Go to the post office and grab some priority mail flat rate boxes. I prefer the medium boxes that open at the top. These boxes are the perfect size for a care package. They ship for exactly $13.65 regardless of weight.

Keep some care package supplies around. My favorite supplies are cute ribbon, sticker paper, and card stock paper in several colors.

Pinterest is a wealth of ideas for care packages. You can find care packages with almost any theme – holidays, thinking of/missing you, and even by color. Follow my

Care Package boards on Pinterest

where I save hundreds of ideas

Send them a variety of items – toiletries, school supplies, and of course, FOOD!

Decorate the box. I have created box decorations for holidays and other occasions, including a

Year of Care Package Printables

, that are available for download on

Almost Empty Nest.

The box decorations exactly fit the medium priority mail flat rate boxes.

Put tags on some of the items with silly puns. (Examples: A tag reading, "You're All That and A Bag of Chips!" on a bag of chips or "Blow Away Your Tests!" on a package of bubble gum or a container of bubbles.) The tags are also available on Almost Empty Nest and in the

Year of Care Package Printables

.

Invite some friends over and make your packages together. Not only is it a fun evening, but it is also a great way to share the cost. Everyone brings enough of one item for each box that is being prepared.

Include whimsical items to celebrate the season – window clings, silly stress balls, crazy socks. The items don't need to cost a lot. Here is a link to another fellow blogger who gives great ideas for keeping the costs of a care packages down.

If there is something they particularly like from home that is not available in their college town, definitely include it!

A card or note from you or other members of the family is a great finishing touch.
Your college student will love to go to the mailbox and find a package with treats from home. Boxes personally made by you rather than a generic box with snacks they may not like are the best way to go!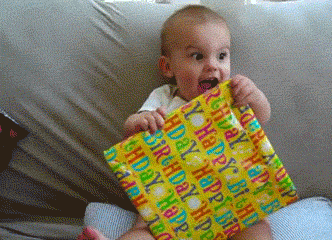 Your college care package does not have to be perfect. It does not have to be the most beautiful and creative box ever made – it just needs to show that you love and support them in their college endeavors. The 10 tips above will help you send many care packages throughout their college years.
**Laura Dennis is the mother to 3 children, a daughter who is currently a sophomore in college, a son who is a senior at the University of Texas, and a son who finished his graduate degree at New York University. You can find out more about her and read more about her care packages at Almost Empty Nest.
Other related posts: What Your Student Needs for Their Dorm Room and 7 Ways to Help Your Student Finish the Semester Strong.
I also have a Pinterest board for Care Package Ideas! Click here to follow that board. I add to It all the time!
Pin for later!