Follow my blog with Bloglovin
Ideas for Parents in March
What I'm learning and loving in the month of March! "Smart Parents" is a series that I'm continuing. I will talk about a few things that I am learning and loving in my life right now. This may include recipes, books, movies and gadgets, etc. Here are some ideas for parents in March. Please know that I am thinking of you, and will try to find fun and useful things to share with you each month! (Here are some previous posts
January
and
February
) Let me know what you are learning and loving so that I can add that to future posts!
*This post may contain affiliate links. This means, at no additional cost to you, I will earn a small commission if you click the link and make a purchase.
My full disclosure policy is
here
.
Pin for later!
Learning:
Are you wondering what you should be teaching your teen about money? I have found this awesome resource! It's called
5 Things Parents Must Teach Kids About Money.
There is also
Millionaire by 51
. Both of these are from my new friend in the blogging world,
John Q. Miller aka. "Daddy401k"
He was in our
Next Phase Parenting Summit
back in January, and had so much great information! Here is a little bit about John… 'My name is
John Q. Miller
and I've been a financial coach of some sort for over 20 years. I have a passion for financial literacy for kids. I especially like to share how my wife and I raised our two daughters and taught them lifelong lessons about personal finance. We gave them a head start for financial freedom that we didn't have when we ventured out into the world as young adults.'
Loving:
Book:
How to Build a Smile: 14 Ways to a Better You
-Dr. Robert M. Cole Dr. Cole "shares some advice on how parents can train kids to use optimism as a tool to triumph over adversities while acknowledging the negative emotions that come along the way." I just finished reading it, and loved how simply this is all laid out. Easy ways to "increase happiness, more success, and more satisfaction with life."
Shows:
Some great shows that we have binged lately:
Lenox Hill
: A great docu-series which follows 4 doctors throughout their daily lives -on Netflix.
Longmire
: The modern day Columbo or McCloud! We love this modern show about a sheriff in Wyoming, also on Netflix.
America: The Story of Us
: Basically what it says, an interesting series about American history.
Jack Ryan
: This has been a fun one to watch if you like spy/thrillers!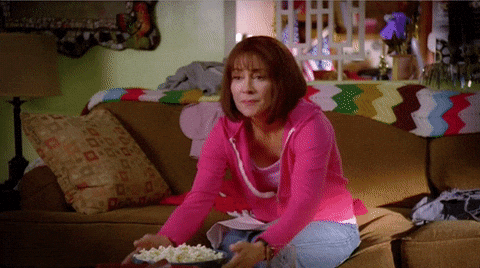 Game:
Ticket to Ride
-This game is so much fun! It is all about travel and earning points for the longest routes you can take. Visit some cities while you are stuck at home. One way to extend would be to look up some of these places while you are playing! There are lots of versions which I did not know! Here are a few…
Ticket to Ride-with Alexa
, for younger kids there's
Ticket to Ride-First Journey
, and
Ticket to Ride-Rails and Sails
.
Gadgets:
Have you heard of
Scrubdaddy
? Guys! This is the greatest thing! I got one as a hostess gift, and thought, "What the heck?" But, seriously, I LOVE it! They are everything that the packaging says and more. Plus, they are so cute:) Try it out!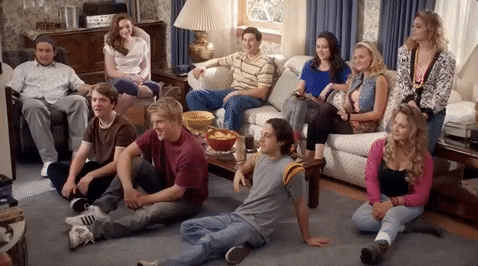 Quote:
"
In time of test, family is best.
" –Burmese Proverb
Holidays:
World Compliment Day
(1),
National Frozen Food Day
(6),
Popcorn Lovers Day
(second Thursday),
National Pi Day
(14),
St. Patrick's Day
(17),
International Day of Happiness
(20),
International Waffle Day
(25),
National Crayon Day
(31) Here are links to posts that might be helpful these days:
Self-care: Give Yourself the Gift of 4:15
,
5 Steps to Avoid Losing Your Cool with Your Teens
,
5 Easy Ways to Improve Communication With Your Teen
I would love to stay in touch!
Make sure you subscribe to my
Parenting High Schoolers newsletter
below for more articles about surviving and thriving with teenagers. Simply enter your information below and you will be all set! You can also like my
Facebook page
, and follow me on
Pinterest
and
YouTube
! I look forward to seeing you again!
I hope that you have learned some things with these ideas for parents in March!
Pin for later!