Ideas for Parents in March
Here are some things to learn and love in the month of March. I talk about a few things that I am learning and loving in my life right now. This includes recipes, books, movies and gadgets, etc. Here are some ideas for smart parents in March. *This post may contain affiliate links. My full disclosure policy is here.
Pin for later!
Learning:
Are you wondering what you should be teaching your teen about money? I have found this awesome resource! It's called 5 Things Parents Must Teach Kids About Money. There is also Millionaire by 51. I have heard the guy speak who developed these 2 programs. He's a bit dry, but his ideas are easy to implement, and so useful as we teach our teens!
Loving:
Book:
Beyond the Crashing Waves -Mirren
I loved this book! It is about a time in history that I knew nothing about.
Mary Roberts is a poor gutter child living in a council flat in 1950's London. When she and her sister are left at an orphanage by their mother, they don't think their lives can get any worse.
Harry Evans is an orphan who finds himself, with Mary and her sister, on board a ship bound for Australia. They're sent to a farm school for children, where abuse and neglect are rife. A journey that will change their lives forever, and from which they'll never return.
Married to her dream man, and with a baby on the way, Dr Mia Sato's life is in perfect order. When her beloved grandmother has a fall, the photograph clutched in her hand prompts Mia to ask questions her grandmother isn't willing to answer. When she cries out a confession that rocks Mia to her core, it leads to a shocking discovery of a past filled with lies, broken families and forced child migration.
Shows:
Some great shows that we have binged lately:
America: The Story of Us: Basically what it says, an interesting series about American history. (Amazon)
Jack Ryan: This has been a fun one to watch if you like spy/thrillers! (Amazon)
Designated Survivor: This has been around for awhile, but until this winter, we had never seen it! (Netflix)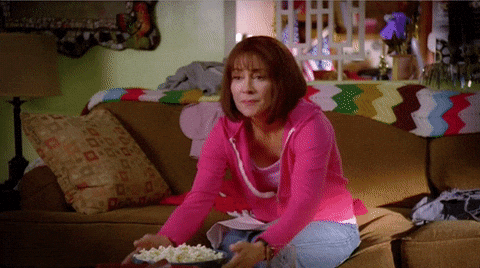 Game:
Ticket to Ride -This game is so much fun! It is all about travel and earning points for the longest routes you can take. Visit some cities while you are stuck at home. One way to extend would be to look up some of these places while you are playing!
There are lots of versions which I did not know! Here are a few…Ticket to Ride-with Alexa, for younger kids there's Ticket to Ride-First Journey, and Ticket to Ride-Rails and Sails.
Gadgets:
Have you heard of Scrubdaddy? Guys! This is the greatest thing! I got one as a hostess gift, and thought, "What the heck?" But, seriously, I LOVE it! They are everything that the packaging says and more. Plus, they are so cute:) Try it out!
Graduation announcement templates to use:
I found some great announcements on Etsy!
Quote:
"In time of test, family is best." –Burmese Proverb
Helpful term to know with teens:
Cost of attendance– COA- this includes tuition and fees, also housing if you plan to live on campus, but not any other costs such as transportation, etc.
Holidays:
World Compliment Day (1), National Frozen Food Day (6), Popcorn Lovers Day (second Thursday), National Pi Day (14), St. Patrick's Day (17), International Day of Happiness (20), International Waffle Day (25), National Crayon Day (31)
Posts that are timely
7 Helpful Ways to Help Your Student Prepare for Finals -Midterms Too!
Parents: Are You Asking Yourself, "How Will We Pay For College Next Fall?"
Dorm Room Decor For Springtime
Gift Guide for a Teen's Easter Basket
When You Have An 18 Year Old: Information You Need To Know
Self-care: Give Yourself the Gift of 4:15
5 Steps to Avoid Losing Your Cool with Your Teens
5 Easy Ways to Improve Communication With Your Teen
Best Year Round Posts for Parenting Teens and Tweens: 50+ Titles
I would love to stay in touch!
Make sure to visit my Facebook page, and follow me on Pinterest and YouTube where I share lots of helpful info for parents of tweens and teens! And, finally, if you feel like this post was helpful, please share it on your favorite social media platform! Thank you so much!❤️
I hope that you have learned some things with these ideas for parents in March!
Pin for later!