Ideas for Parents in February
Here are things that I'm learning and loving in the month of February! I will talk about a few things that I am learning and loving in my life right now. This may include recipes, books, movies and gadgets, etc. Here are some ideas for parents in February. (Here are December and January) Let me know what you are learning and loving so that I can add that to future posts!
*This post may contain affiliate links. This means, at no additional cost to you, I will earn a small commission if you click the link and make a purchase. My full disclosure policy is here.
Pin for later!
Learning:
•The 10 best ways to "hygge", I mention some tools for this below. Once I learned about this a few years ago, I determined that I should have been Danish? "Hygge", basically means getting cozy and warm with people you love!
There I nothing better! Here are some tools for hygge: this blanket looks luscious, BEST hot chocolate mix, and finally a recent book that I loved (and that I found out is part of a series!) There are some great books to check out for creating hygge, which is pronounced Hoo-ga―it's "a sense of comfort, togetherness, and well-being."
The Little Book of Hygge -"Hygge is about an atmosphere and an experience," Wiking, the author, explains. "It is about being with the people we love. A feeling of home. A feeling that we are safe."
The Little Book of Lykke -"We can deepen our blissfulness and contentment with little adjustments in our behavior," again according to Wiking.
•I learned that I can do new BIG things when I hosted an online summit, Next Phase Parenting Summit. I have made a great new friend, and we were able to help so many parents of teens, young adults, and empty nesters. I encourage you to try something new and difficult, it can be fun and really rewarding!
Loving:
Book:
The Energy Bus -Gordon
I had to read this at school for a book club with other teachers. It is SO good! The story is that George's day starts out with a flat tire, and in his opinion his day goes down from there. Everything in his life is falling apart -his marriage, his job…
George ends up taking the bus to work, and meets Joy, the energetic bus driver. Joy and the other passengers on the bus give George 10 lessons for living life with positive energy which makes a huge difference in his life.
Other books by Jon Gordon that are on my list to read! One thing I like about him is that he has some children's versions of a few! And, the fables he uses to tell all of his stories are so relatable.
Show:
Centennial -the mini-series based on the book by James Michener This was one of our favorite mini-series back in the day, and we have had such a great time watching it with our kids! The cast is amazing, which of course they do not even realize. It is super cheesy, but very engaging to connect with these generations of characters who lived and interacted with each other in the town of Centennial, CO. You should give it a try!
And, if you haven't read anything by Michener, you should give him a try. The beginnings are always full of geological facts and data, but if you can make it through those pages, the information is always so pertinent to the story that he tells about a region.
Gadgets:
I love this tiny cutting tool! You can attach this to your keychain, have one in your car or wherever!

Clothing:
Buffalo plaid tennies -How cute are these for Valentine's Day?
Quote:
"Winter is the time for comfort, for good food and warmth, for the touch of a friendly hand and for a talk beside the fire: it is time for home." – Edith Sitwell
I love this quote because it perfectly sums up winter for me.❄️❤❄️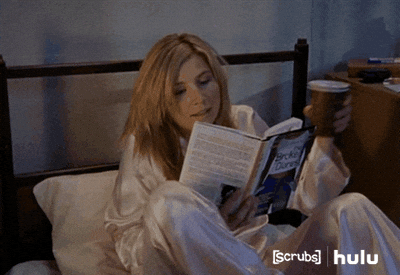 Holidays:
Groundhog's Day (2), Eat Ice Cream for Breakfast Day (first Saturday), Superbowl Sunday (date varies), National Pizza Day (9), Valentine's Day (14), President's Day (third Monday of the month), Mardi Gras/Fat Tuesday (date varies), Ash Wednesday (date varies), National Margarita Day (22), Leap Day (29-the next one is 2024)
I hope that you have learned some things with these ideas for parents in February!
I would love to stay in touch!
Make sure you subscribe to my Parenting High Schoolers newsletter below for more articles about surviving and thriving with teenagers. Simply enter your information below and you will be all set! You can also like my Facebook page, and follow me on Pinterest and YouTube! I look forward to seeing you again!
Pin for later!