Gifts for Teenage Boys
Buying gifts for my boys has always been really fun. Finding great gifts for teen boys can be challenging. Hopefully, this list of gifts for teenage boys will help you as you begin your shopping this holiday season or whenever you need a gift!
Pin for later!
As we begin this season of gift giving, we have really tried to instill in our boys a sense of gratefulness. This is not always easy in this day and age. Some ideas that have worked for us are listed below.
Each time the boys make money, whether it's allowance, money they've earned at a job, or gift money for their birthday, we ask that they save some for gifts that they might have to purchase in the future. This shows them that what they save matters. And, when they are shopping for gifts for friends or family, it means so much more to them that they are contributing to it themselves.

When our boys receive gifts, they are required to write thank you notes. This is not something that they enjoy, but they still have to do it. I feel like it is so important to show gratitude to others for taking the time to purchase something that they like or enjoy. gifts cost money, and someone put time and energy into making them happy, and that needs to be appreciated.

My boys have to think ahead and purchase gifts for one another. They really put a lot of thought into this process, and it's been fun over the years to see what they come up with. Usually 2 go in together for the third boy, and so they work together, which is also really fun to see. Sometimes they purchase gifts, and occasionally, they will make gifts. They also are supposed to get my husband and I each something, usually with help from us:)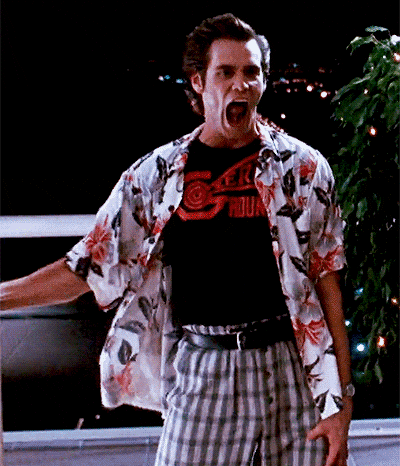 We make a big deal about Christmas and birthdays around here, which is so fun as we go through the year. I am so looking forward to having our college boy home for the holidays and doing all the fun activities that surround the season.
Here is a link to my YouTube video about the best ways to enjoy the holidays with your teens. Watch here!
*This post may contain affiliate links. My full disclosure policy is here.
Great Gifts for Teenage Boys:
I hope that you enjoy the list of gifts for teen boys, and that they help you as you shop for your sons! Also check out my gift guide for teen girls and ideas for stocking stuffers!
1. Remote control helicopter– These have been a favorite at our house for years. The boys will fly them inside and out. They will also have helicopter wars which is very entertaining. Very easy to use, too! They taught me to fly one a few years back
2. Nike sweatshirt– My boys love all things Nike. This is a great dark color that I like without being black.
3. GoPro 9 Black Action Camera – My boys love their GoPros, and have a lot of fun filming their adventures.
4. ENO Doublenest Hammock– This is built for 2. So much fun for camping, hiking, and just plain lounging. They are very sturdy and comfortable. I dare you to climb in and not fall asleep when your son isn't looking!
5. Virtual Reality Headset– Pansonite has just improved on these 3D glasses again. They are supposed to be great for VR games and 3D movies, and they will work with both iPhone and Android smartphones. I thought these were super expensive, but they are only $27.99! I have 2 boys that are wishing for these this Christmas:)
6. FitBit Charge 2– This watch is a great way for your teen to track workouts with pulse and heart rate monitoring. It has lots of other features including alarm, text and calendar notifications. A bit more expensive, but does have lots of capabilities.
7. Wireless Gaming Chair– These can connect to other chairs for a great gaming experience. This could be the only furniture in my basement and the boys would be thrilled. This is their dream gift this year. Not sure it will happen, but they can hope!
8. Gym bag/backpack– Converts to be either a gym bag or backpack. It's water and tear resistant which is great for something that will be thrown around. It comes in 4 colors.
9. Dart board with 6 darts– We have one of these, and our boys love challenging each other to a game. Great game that is not electronic! I'm sure there will be a tournament or two during the holidays!
10. LCD writing tablet– This is a fun thing to have around just to sketch on. Fun for any age. Tic-tac-toe can be never-ending on this.
11. Soft air FN Scar– Like guns or not, boys will be boys. Many an air soft war has been had in our backyard and neighborhood. My boys said the list would be incomplete without including this.
12. Prep U – I just came across these body care products for guys from a friend's recommendation. They have deodorant, exfoliating body wash, or even this hygiene set with three of their products, There is even this activated charcoal scrub for their "backne". I just ordered the deodorant for my boys to try! (I like that they are all natural products, and many of their products come in 2-packs!)
Update: My boys have both noticed a definite improvement in their skin. I forgot to ask about the deodorant, but I will update with that info soon- at least I cannot smell them!)
Stocking stuffers make great gifts for teenage boys!
Wallet Ninja -cool little gadget that fits into a wallet that is many tools in one!
Tamagotchi Electronic Game -It's a little digital pet to keep alive. My boys loved these in middle school!
Sushi go! The Pick and Pass Card Game -Get the best combination of sushi in this fun, pass-the-card game!
Fart machine with remote -This thing is hilarious. Supposed to reduce the stink of a fart -great gag gift for your resident "farter" in the house! I have to hide this from my boys because it gets crazy around here when they have access. Keep in mind that I now only have one teen in my house. Still a huge hit with young 20s…
World's Smallest Uno Game -it's Uno, and it's tiny!
I hope that this help you as you search for the perfect gifts for teenage boys!
Check out these other posts for the holidays:
Great Gifts from Schitt's Creek!
49 Holiday Movies to Watch With Your Teen
The Best Advent Calendars for Teens
Budget Friendly Ideas for the Holidays
11 Ways to Bond With Your Teen Over the Holiday Break
15+ Best Gift Guides for Teens
I would love to stay in touch!
Visit me on my Facebook page, on Pinterest and YouTube.
I look forward to seeing you again!
Pin for later!