Many people ask how to get ready for college…
How to get ready for college? -that is a question easily answered with conversations that you can have with your child over their teenage years!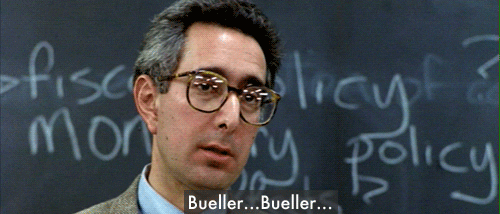 As we got our kids ready for leaving high school, it looked different for our olderst two boys so far. Because there is so much to know, I wrote about how to get ready for college using conversations with your teens.
Have you got a teen or two in your house? For awhile, we had three teenage boys. Our oldest two are now in their 20s, and we have survived so far.
One thing that we have used in our parenting journey is conversation. It has helped us to answer the question, "How to get ready for college?" Lots of talking about lots of topics. Here's a link to another post, 5 Ways to Improve Communication With Your Teen.
**This post may contain affiliate links. If you click on a link and make a purchase, I will receive (at no additional cost to you) a small commission, which helps pay for this blog. As an Amazon Associate I earn from qualifying purchases. My full disclosure policy is here.
Pin for later!
Things to consider when thinking about how to get ready for college
College Bound came about as a way for me to give back to other parents. My husband and I struggled to find our way parenting our teens with no real road map in our hands.
There is no "what to expect" when your teen is 13 or 15 or 18….! We also wondered about the answers for, "How to get ready for college?"
We stumbled onto a system of having regular conversations with our teens. It has really worked for each of our boys, and they are all as different as they can be.
Grab the Conversation freebies here! I realized since publishing my book that I left out the questions and conversation starters for the end of each conversation-ugggh! So, here is a link to that list of questions. *This post may contain affiliate links. My full disclosure policy is here.
Did we use magic in this process of getting ready for college?
Many of you might scratch your head and wonder how it is that we got our teenage boys to talk. It was not magic, if that's what you're wondering.
We started these "talks" when the boys were younger, always around the time that their grades arrived home. This occurred about every six weeks. You too, can talk to your teens.
The beauty of this system was that it happened regularly. The boys knew that when their grades came home, we would soon be setting up a time to meet with each of them one-on-one.
(And, just so you know, our expectations were that they get all As and Bs. The occasional C was only ok if they were trying their hardest in a subject that was hard for them.) They knew that whether or not we were pleased with their grades, a meeting would occur.
It was amazing how many times we had to tell them to do better in school-still do to this day! It was a good and regular interval of time to have these conversations. Our teens could talk about all sorts of things that were going on in their lives at that particular time in their lives.
Keep in mind that my husband and I are not parenting experts. Far from it. However, we have gotten one kid out of his teens and out of college. Another has finished his associate's degree, and our baby is a sophomore in high school.
This has been a fun, but challenging journey. I hope that some of what has worked for us will work for you!
If you are looking for other tips for parenting teens, check out this round-up post of more than 50 posts with all sorts of parenting subjects!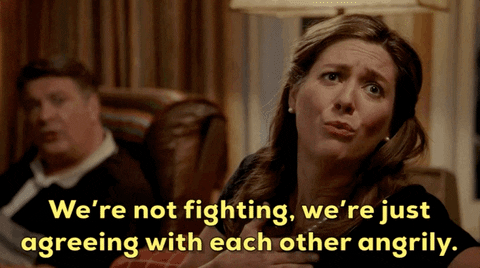 How to get ready for college or whatever else is to come
I broke College Bound into 14 conversations. They range in topics from setting up a college budget, obtaining letters of recommendation, contacting colleges with questions to finding scholarships, and more.
Each chapter covers a conversation, why each is important, different things to think about, and how to talk about each topic.
There are many other conversations with your teens that need to occur, but for the sake of the book, these topics were the ones I felt were the most important when thinking about college and life prep.
Will these topics matter if my child decides not to attend college?
Yes. All of these topics matter because if your child decides to go into the military, get a job, or go to trade school a resume will always be a good thing to leave high school with. Grades and test scores will matter. Maybe not to the degree as getting into college, but the real world is competitive.
The better your teen looks coming out of high school compared to the next guy who is applying for the same program, the better their chances for getting that job or higher rank or whatever!
Have you grabbed my high school parent toolkit yet? It is a blueprint for staying organized through all four high school years! Get it here!
Isn't a lot of this common sense?
A lot of it IS common sense. When we first started out in these teen years with our oldest, the amount of things that we did not know was overwhelming.
This book was born out of frustration with not knowing what to ask or even who to ask about parenting teens or how to get ready for college. Counselors at high schools are awesome, but totally overworked. They are also usually trying to help those kids with no support systems in place.
It seemed like other parents had the same questions as we had. So, between my husband and I, we started researching and asking questions to anyone who looked like they might have an answer. I read books, Googled a lot of things, and we both asked parents with older teens what had worked for them.
Have lots of conversations with your teens!
We talked with our kids a lot. Note the use of "with" and not "to". Of course, there were times that we did talk to our kids, but we really wanted to engage them in conversation.
There were times that it seemed like our conversations were going nowhere fast, but then one of the boys would make a decision that made sense. Or one of them would tell us something that gave us a glimpse into the fact that maybe we were making some sort of headway into this parenting thing.
Parenting teens is NOT for the faint of heart. It takes consistency, patience, and stamina to say the least. Remember that many, if not all, of these conversations will need to take place gradually. Start where you are.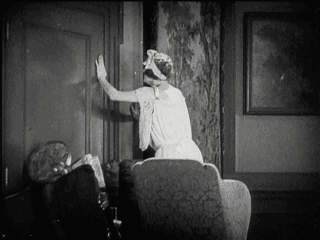 If none of these topics have been discussed before, then choose one. Talk with your spouse or significant other first to make sure you are in agreement or at least know where you each stand.
Teens are super smart and will be able to tell if you guys are not of the same mind. They will use this to their advantage every time, so be prepared!
Do not try to talk about all of this at once! Have discussions a little at a time, and spread them out. It would be really easy to overwhelm both you and your teen.
The key is to just START to get ready for college!
Just because your teen might not be talking to you at this moment, doesn't mean that you shouldn't start these conversations. Try to find some common ground. Call a truce. Talk about starting this in the context of making plans.
Most teens are wanting to talk about the future, they are feeling lots of mixed emotions. They are scared, excited, overwhelmed, and usually have many questions if given the right situation.
These conversations with your teens are for them to start the process of preparing to leave your home. These are all topics that need to be covered in most situations.
Set some goals together. Make the time. Remember not to lecture, but have discussions. Let your teen talk and ask questions. Try not to interrupt.
[Reset Your Relationship is a course I developed for parents of tweens and teens. It will provide you with tools you need to reconnect with your teen. Simple and easy-to-implement strategies that will get you back on the right track with your teen. It is natural for your teen to want some privacy and to start pulling away. You can put limits on that and still stay in a close relationship! Check it out here!]
My teen thinks that they know it all…
I feel your pain. Have them do some research about the thing or things of which they are trying to convince you. This has worked for us, a lot. We had one son, who really thought he knew a lot about a lot.
He is super smart, but through his research online and asking around, he realized that maybe we knew a few things as well. This was something that we let him discover over time on his own.
We also have learned so much about parenting teens. Our teens were smarter and more responsible than we had given them credit for. Patience was something that we had to use in all of these conversations.
We learned how and when to shelf a discussion for later without everyone getting mad–not always, but most of the time. There is also the fact that our teens have so much going on in their lives, that they really appreciated these times to debrief and make plans.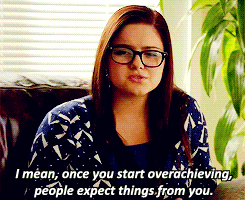 Have some conversations with your teens!
Set up a time to have a conversation with your teen. Let them know when and why you are wanting to do this. Tell them that there will be time for them to talk about things that they want to talk about as well.
Start out short and sweet. See what works, and what doesn't. Each child and each conversation will be different. Take notes. Try again soon. Grab my book, College Bound now!
You will hopefully find that your relationship with your teen will improve. It won't always be great, but in general, your kids will talk more in every day situations than they used to. They will have more questions.
Teens want to plan for their own future, and you will find out that it is really fun to do this! Grab my three freebies for this system here. They are:
1. Template for keeping notes from each conversation.
2. Conversation starters.
3. Tips for success when starting this plan.
There may be more going on with your teen than you think. Talking with them will hopefully help to bridge that gap, if there is one, between you and your teen.
If there is more going on than you can handle, here is the link to a good post about your teen and drugs. If you think that your teen may be depressed, check out this link for more information.
Share any ideas that you have that might help the rest of us! About parenting or how to get ready for college or anything! I can't wait to hear what works for you. Remember to get College Bound here.
Related posts:
Do you have an 18 year old? Here's what you need to know!
29 Ways To Prepare for College
Our 2 1/2 Rules for Raising Teens,
5 Ways to Improve Communication With Your Teen,
7 Things to Know If You Love a Teenager and
6 Books You Should Read If You Are Parenting Teens!
Looking for a Gift Guide for Different Occasions With Your Teen?
Best Year Round Posts for Parenting Teens and Tweens: 50+ Titles
I would love to stay in touch!
Make sure to visit my Facebook page, and follow me on Pinterest and YouTube where I share lots of helpful info for parents of tweens and teens! And, finally, if you feel like this post was helpful, please share it on your favorite social media platform! Thank you so much!❤️
Pin for later!