The problem with dorm rooms and small apartments is lack of space. Here are ideas for the best small space workout equipment for your student.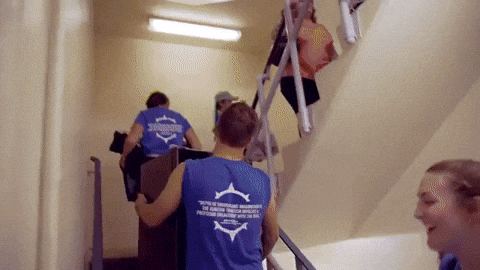 First, it goes without saying that exercise is so important! It can have a "positive impact on depression, anxiety, and ADHD", plus it can help a person to "feel more energetic throughout the day, sleep better at night, have sharper memories, and feel more relaxed and positive about themselves and their lives." More great info from this great article.
We know that our kids will be stressed from academics, social situations, and various other activities in their college and/or work lives. One of the first things I always ask my sons is, "Have you exercised lately?" This could mean so many things! Going to the gym. Taking a walk. Going for a swim…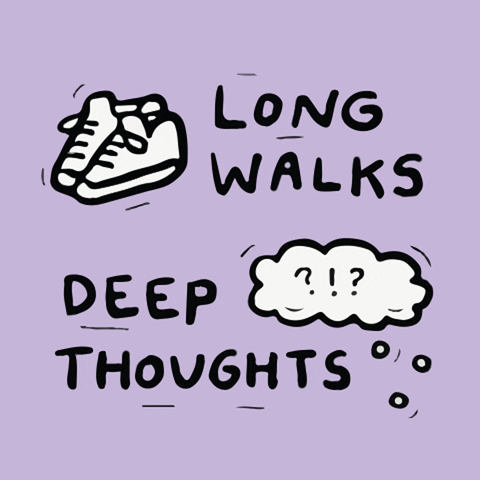 For me, exercise helps me to clear my mind, and this is a FREE way to exercise! Here are 10 benefits to walking that you might not know about – I totally agree with the creative thinking benefit.
I did some research, and found out that there are many options for exercise equipment for a small space that fit my criteria -low cost, and very little space. A lot of these options are also great for those of us as parents beginning to think about down-sizing! *This post may contain affiliate links. My full disclosure policy is here.
Pin for later!
Best small space workout equipment
Stretching and strength
Smaller weights -These are great because different components can be added or removed to adjust the weight -the lowest weight is 2.3 lbs. and the highest weight is 4.5 lbs. per dumbbell.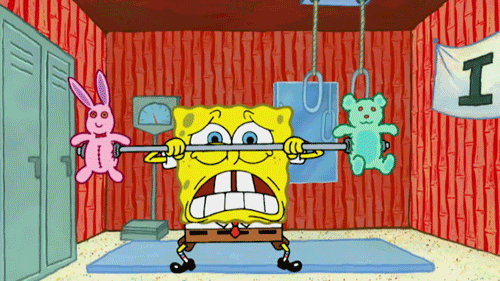 Yoga mat -This mat is great for ease of storage, and it comes in a variety of colors to match any dorm room. Blocks and a strap would be great additions!
Kettlebell -This one is great because it is also adjustable, and takes up hardly any room!
Pilates ball -I thought this one would be good because it comes with a handy exercise chart! This is only a 9″ ball, so it would fit under most beds.
Pilates bar kit -There are so many to choose from. I liked the options and price for the picture below.
Balance ball -My son who has his personal training certification, swears by this thing. There are so many exercises that will work on this. It weighs only 12 pounds, and when inflated, stands only 10″ high, so again, this will fit under a bed or desk.
Resistance bands set -This is different than the Pilates band set. I like the one below because It includes a carrying case, jump rope and lots of other options.
Cardio
Under-desk elliptical -I liked that this mentioned low noise. In a dorm room or small apartment situation, that could really be a factor. This can also be used to exercise arms.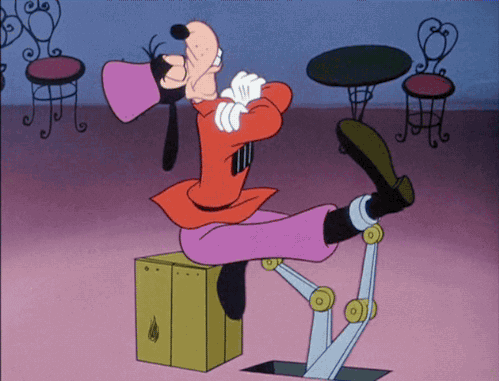 Foldable exercise bike -This is a little bit more expensive than the other tools that I have mentioned. However, it can be folded up, and stored in a corner, and is great for cardio. With Zooms, and other online options for class, a student could get a workout in, AND attend class.
Mini-tramp -This was my favorite go-to in college, and still today! I love my mini-tramp: it's fun, it can be hidden under a bed or behind a door, and it is a great workout!
Ways to exercise in a small space
Exercise cards -There are also exercise dice -who knew? There is also a way to use a regular deck of cards to create a great workout!
Internet videos and apps -These are great for on-the-go schedules! And, here is a BMI calculator to use as well. The image below is one of the newer apps. Most are free to start, which is a great way to check out whether you like it or not. Then you can decide if it is worth it to spend money each month.
***My son, Will, has an online fitness program. He is NASM certified, and the workouts only use dumbbells and your own body weight. Talk about great total body workouts in just 20-30 minutes! Check out his Facebook page.
Other helpful devices
Fitbit -This is another bigger expense. But, the price range is pretty large, and I found some off-brands for as little as $40. This will help track all areas of fitness, which is helpful when there are so many other things to keep track of in life!
Jug for hydration -The best are the kind with lines for keeping track of the amount to drink, and with some sort of handle for easy transport. The one below has great messages as the day progresses.
Vapor Fresh -to deodorize equipment, shoes, laundry. It comes in powder, spray and wipes. The picture below is a 3-pack for all uses.
Related posts
•Please check out my comprehensive lists on Amazon. I created lists for Dorm Room Essentials and College School Supplies, These are pages I created on Amazon's website where you can actually go shop right from the list! Check them out!
•What do I need to know when my teen turns 18?
•What will my freshman need for the dorm?
•Are you wondering what essential tech items your teen will need for college? Here's your answer!
•Don't forget about organizing and preparing the best backpack with all the essentials needed to be out of the dorm or apartment all day.
•Don't forget these dorm room storage ideas
•Halloween decs for a tiny dorm room
•Best Valentines decor for a dorm room
•What if my senior is pulling away from me?
•Best books to give at graduation
•15+ Best Gift Guides for Teens
I would love to stay in touch!
Visit my Facebook page, and follow me on Pinterest and YouTube! I look forward to seeing you again! And, finally, if you feel like this post was helpful, please share it on your favorite social media platform! Thank you so much!❤️
Pin for later!