Here is the best gift guide for high school graduation gifts that I put together with some help from recent grads!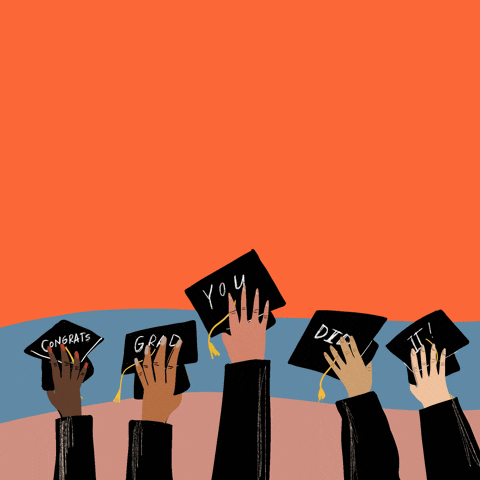 Are you wondering what to give to the graduate in your life? Whether you are searching for graduation gifts for college or graduation gifts for high school, there are so many great ideas.
I asked my two older sons who graduated from high school within the past few years which of their graduation gifts they appreciated the most and/or have used the most. I asked my nieces who have all graduated in the recent past as well. And, I asked 12 other recent high school graduates and college, both guys and girls.
Here is what I found out with direct quotes about their favorites to make the best guide for high school graduation gifts…?
I love graduation time -do you? These kids are so excited, and eager to fly… I remember heading off to college with my monogrammed towels, and empty scrapbook to fill with memories! Those were my two favorite gifts from high school graduation. That seems like so long ago, and also like yesterday!
Have fun picking out the perfect gift for the graduate in your life!
Pin for later!
Have you read my post about the legal implications of turning 18? *This post may contain affiliate links. My full disclosure policy is here.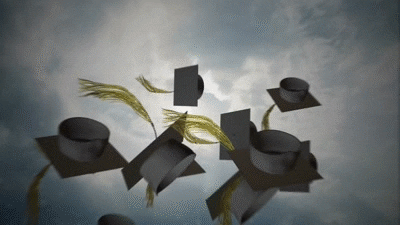 Graduation gifts for guys (or gals):
1. Money or gift cards to fast food chains or local eateries- "Who doesn't love free money and food?!"
2. College hat – "Great to already have when I got to school."
3. Shower caddy filled with supplies- "I liked having a caddy already filled so I didn't have to think about it." This would take a little research to find out their favorite brands to fill it with, but such a useful gift!
4. MacBook— "My mom got this for me. I have used it every single day for college and jobs." A bit more of an expensive gift, but all students will need some sort of computer.
5. Headphones– "I wish that I had asked for these when I graduated. I had to buy them myself later."
6. Microwave– "Have used everyday in my dorm and then my rental house because it didn't have one."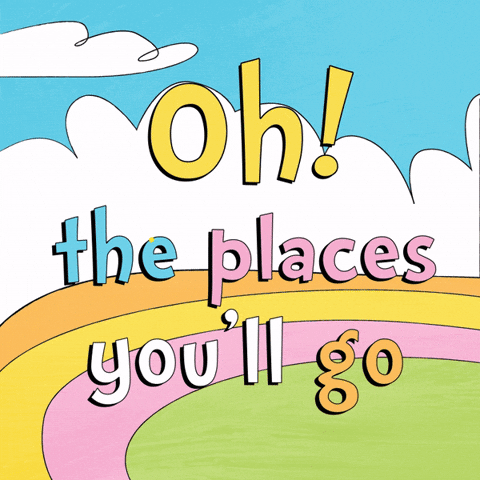 7. Reading pillow– "I didn't think that I would use this thing, but I did, and my friends all wanted one once they saw mine!"
8. Amazon Prime for students– "This has been great for ordering books and watching movies when I probably should have been studying. But, my grades have been good, so I guess it's okay."
9. Slammo game– "My brothers gave me this game. It's been fun out on our campus lawn. Taking to my frat next year."
10. External battery charger– "This thing is great. I always have it in my backpack. Been a couple of times that I was really glad I had it!"
11. Magic Bullet –"I still use mine, and I graduated from college 2 years ago!"
Graduation gifts for daughter (or son):
1. Money or gift cards to beauty stores- "I love to eat out when I don't have to pay for it!" Here is a great blog post by Southernly Splendid with fun and creative ways to gift with money!
2. Keurig– "Can't. Live. Without!" Great for coffee of course, but also hot chocolate, hot tea, soup…
3. Toolbox with little handy items such as: hammer, screwdriver, tape, different sizes of batteries… "I didn't think that this was a good gift, but almost every week either I have used this or a friend has!" Since this is a soft-sided bag, lot's of other little things could be added like batteries, tape, string, Command hooks, even a deck of cards!
4. Monogrammed towels– "I love my pretty towels. I got them in my school colors, and I still use them." This takes a little time to get the towels and find someone to do the embroidery, but I know even my son loves his!
5. Overnight/gym bag– "I had a bag already, so this was great because I could dedicate one for the gym, and then I had one to pack real quick to go away for a weekend!" Bags are great because they can always use them for extra storage in small dorm rooms or apartments as well.
6. Lap desk– "I never had one of these before, and I always wanted one. I use it all the time although not always for studying. I do my nails and even eat on it when we order food."
7. Water bottle– "I got 3 of these, and I use them all the time. When one is dirty, I grab another!"
8. Toiletry bag– "I love that it lies flat, but then scoops up all of my stuff. It's great to grab for running to my friend's for the night or a weekend trip."
9. Pretty jewelry– "My grandma got me a pretty bracelet that said, 'Love you to the moon and back'. I wear it all the time." You can never go wrong with jewelry!
10. Catch-all dish– "My sister got a great little dish for her room that is great for keys, glasses etc. I wanted one, too, so I ordered one myself for my dresser. I can't wait to take it to college."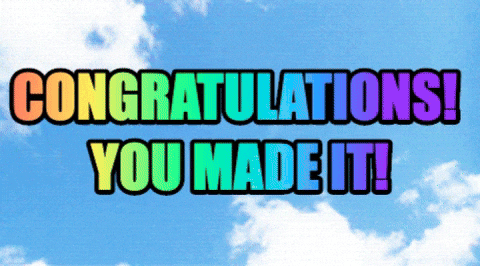 Great books to give as high school graduation gifts:
Tao of Pooh and The Te of Piglet
Other gift guides that I have written: for teen guys and teen gals
Research for high school graduation gifts done for you!
I hope my list of high school graduation gifts helps with these next few weeks full of high school and college-ending events. It's an exciting time for our kids, and the graduation gifts on this list will give them a head start with their new life!
By the way, do you need an inspirational graduation card? Or here, or here.
Here are some cute graduation cake toppers for girls. Here's a more general one, and here is the coolest one that pulls money out of the cake!
Good luck shopping, and let me know if you have any other good ideas.
P.S. My son got the best little book for graduation, and I had to share the link with you all! It's called Assume the Worst The Graduation Speech You Will Never Hear by Carl Hiaason and illustrated by Roz Chast. It is really great! It cuts through to the heart of what kids really need to hear about life in a hilarious way, and the pics are great. Grab one for your favorite graduate:)
One more thing to know about high school graduation…
Before your teen leaves for college, be sure that you have all of their legal ducks in a row.
There are a couple of things that you should be sure to take of whether they go far away or not. If they leave your state for college or a job, be sure to check that they are protected in that state as well!
Related posts:
The Best Books to Give At Graduation: 29 Great Choices
What Will Your Freshman Will Really Need in Their Dorm Room,
10 Tips For Making a Care Package for Your Teen,
What Will /Happen Now That Your Teen Is Turning 18
15 Best Bible Verses to Help Your High School Senior
15+ Best Gift Guides for Teens
Best Year Round Posts for Parenting Teens and Tweens: 50+ Titles
I would love to stay in touch!
Make sure to visit my Facebook page, and follow me on Pinterest and YouTube where I share lots of helpful info for parents of tweens and teens! And, finally, if you feel like this post was helpful, please share it on your favorite social media platform! Thank you so much!❤️
Pin for later!