"Advent calendars that teens will love" has been so much fun to write!
I was wanting to write a new holiday post, and I realized how many fun advent calendars there are available! I decided that this would be a fun post, and my boys and a couple of their girlfriends helped me to find advent calendars that teens will love.
I am always updating this post beginning in late July. Order soon because there are only a few of some of these left, and I had to delete a lot off of the list! I am looking for new ones to add, but it takes time!)
Is there an advent calendar for teenage boys that they would like?
Yes! My boys still love the velcro advent calendar that we have and when they are all around they still do rock, paper, scissors to put on the next figure.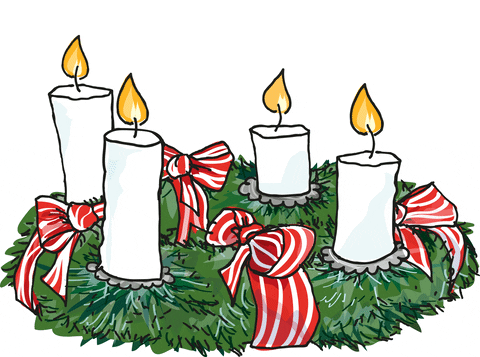 Officially, Advent is the period of four Sundays and weeks before Christmas (or sometimes from the 1st December to Christmas Day!). Advent means "coming" in Latin, This is the coming of Jesus into the world. Christians use the four Sundays and weeks of Advent to prepare and remember the real meaning of Christmas. *This post may contain affiliate links. My full disclosure policy is here.
I like to think of it as anticipation for a special event! There are now advent calendars for having a baby, for Hannukah, and even for your dog! And, I could not help but add this Covid Advent calendar of fun activities -this is not your traditional Advent calendar- but a great idea!
Be sure to check out my other gift guides below!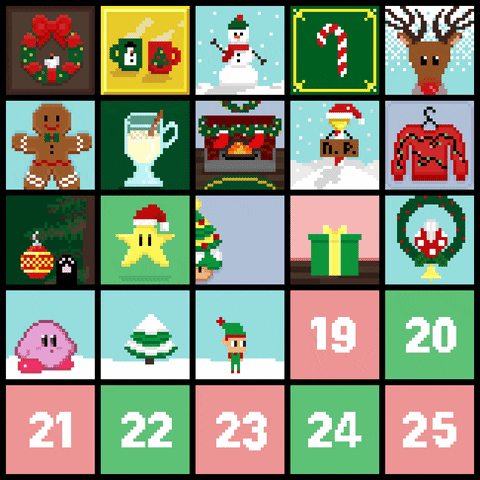 AND, my friend Monica over at How2WinScholarships.com has put together an advent scholarship activity! This is a fun way to get your teens motivated to apply for some of those pesky scholarships that are so helpful when paying for college! ( She usually updates this around October or November.)
There are so many different kinds of advent calendars that teens will love, take a peek at the 25+ calendars below! Each calendar has its own theme for so many different interests… and, don't forget to order soon since most of them are 24 day calendars starting December 1.
Pin for later!
This is the advent calendar that my kids grew up with, so I had to include it on this list. Even though it's for younger kids, my boys still put it up (as teens and older!), and add a character each day, and I love it!
Nativity Fabric Advent Calendar
Here we go with advent calendars that teens will love!
•For the DIYer, here are 24 cute holiday boxes with sticker for you to put together your own version!
DIY Holiday Boxes -these are reusable!
•Have a little tree for your apartment, dorm room or bedroom? This Advent calendar has 24 tiny ornaments that you could use.
•Marvel movie lovers?
Marvel advent calendar -almost 30 surprises over 25 days as you count down to Christmas. Here's another Marvel advent choice by Funko.
•Any jewelry lovers out there?
Bracelet advent calendars
•Do you know a crafter?
24 Handmade Arts & Crafts Ornaments & Decorations
•Have a chemist in the house?
The Crazy Scientist Advent Calendar – 24 Cool Science Experiments
•Does your teen love Harry Potter? This is a great advent calendar… And, here is a countdown calendar with not HP, but really funky "Cabinet of Holiday Curiosities" -great items for the 24 days!
Funko Advent Calendar: Harry Potter – 24 Vinyl Figures
•Have a horse lover? I am leaving this one on here as of July, 2022. There is only one left, but hoping there will be another release!
Breyer Horses 2022 Holiday Collection
•Here's another Funko advent calendar…
Funko Advent Calendar: Dragon Ball Z Pocket Pop! – 24 Vinyl Figures

•Do you have a lover of all things origami?
Make your own origami advent calendar
-These are not different shapes, but origami boxes that someone would make, then put a tiny gift inside. If you have a hardcore origami artist.
There is a German version of an origami book with all sorts of Christmasy designs. Written in German, but I am guessing the pictures show it all anyway. If you have a teen that tries this, let me know how it goes!!
•Want a do-it-yourself version?
24 reusable burlap bags for advent calendar -so many choices! I will share the picture of my favorite one. Here is a version that has pockets.
•Here's another brain teaser advent calendar…
24 Brain Teaser Puzzles Wire and Plastic Puzzle Advent Calendar
•Have a kid ot teen who like diamond painting? New driver?
Diamond Painting Kits – Make Your Own Gem Keychains
•Know someone who loves The Office?
Funko The Office Advent Calendar –
•Know someone who loves baths?
Spa life "Fizzle All The Way" Bath Bomb Advent Calendar -12 days, not 24
•Know anyone who loves Fortnite?
Funko Advent Calendar: Fortnite
•I have seen it all! This one is for crossword lovers!
Mindmade The Advent Calendar for Crossword Lovers
•My boys love The Nightmare Before Christmas!
Here is an advent calendar and pop-up book with this theme!
Here are some advent calendars that teens will love that I do not have images for, but they are worth mentioning here!
Badvent calendar -Krampus Christmas (24 naughty characters to find),
Movie advent calendar with holiday flicks -this is one that I might have to do this year!
12 Days of Potato Chips Advent Calendar
Christmas Activities Advent Calendar (re-usable)
24 Days of Cookies -yum!
And, here are some Star Wars countdown calendars
Advent calendar with hot sauces and here is another advent calendar with hot sauces
12 Days of Noodles Mandarin Style Advent Calendar
Tea advent calender -There were a bunch of these! Here is a link to a couple more. These would be great for a girlfriend!
So many Lego advent calendars!
I hope that this gives you great ideas to find an advent calendar that teens will love!
Related posts:
Great Games Your Teen Will Love!
Budget Friendly Ideas for the Holidays
147 Jolly Holiday Ideas to Enjoy with Your Teens
49 Awesome Holiday Movies For Teens: Halloween, Thanksgiving, and Christmas
15+ Best Gift Guides for Teens
Best Year Round Posts for Parenting Teens and Tweens: 50+ Titles!

I would love to stay in touch!
Make sure to visit my Facebook page, and follow me on Pinterest and YouTube where I share lots of helpful info for parents of tweens and teens! And, finally, if you feel like this post was helpful, please share it on your favorite social media platform!
Thank you so much!❤️
Pin for later!